Halloween Ghosts Painting Activity
Kids will love creating lots of not-so-spooky ghosts in this fun Halloween painting activity. This activity is sure to become one of your favorites. It promotes creativity and sensory play in a truly hands-on painting process.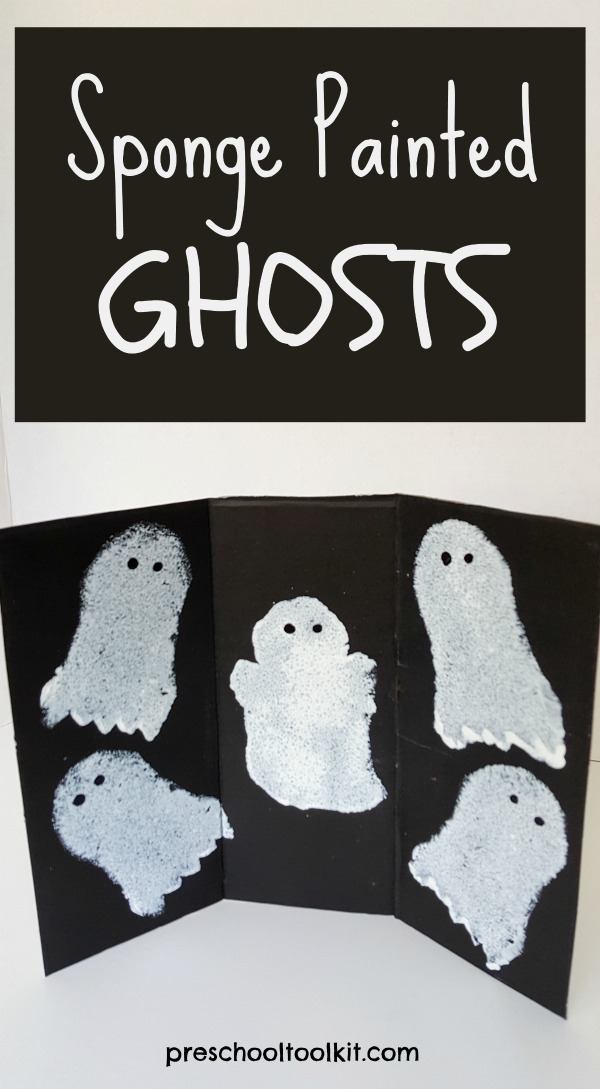 This post contains affiliate links. Privacy and Disclosure
Halloween crafts and activities are filled with all the ghosts and goblins you can imagine.
This ghost painting activity is simple to do with just some white paint and kitchen sponges, but the results are bootiful! Who's ready to get their hands messy with some fun sponge-ghost painting?
Ghost painting activity
Painting with kids just got a lot more fun using sponges as painting tools. The resulting ghost have texture and character that make them cute and appealing.
Add this painting activity to your Halloween theme for a fun sensory experience using fine motor and creative skills.
Supplies for ghost painting activity
kids washable white paint
craft eyes or black marker
sponges
Instructions for ghost painting activity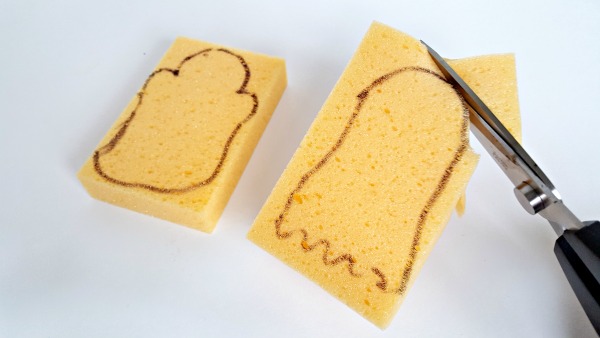 1. Draw ghost shapes on sponges with markers and cut out.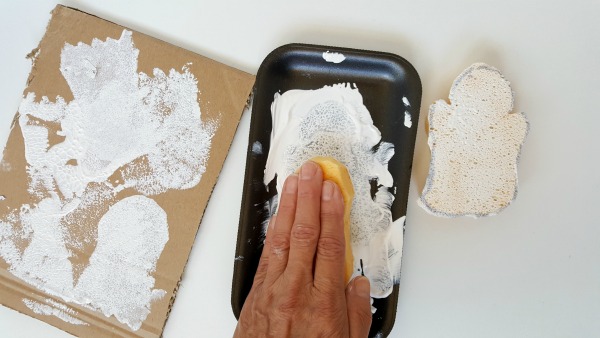 2. Pour white paint into a tray.
3. Place a sponge ghost in the paint. Press the sponge down with your hand. Make sure all parts of the sponge pick up some paint.
Transfer a few imprints to a piece of cardboard first to ensure the sponge is well coated with paint.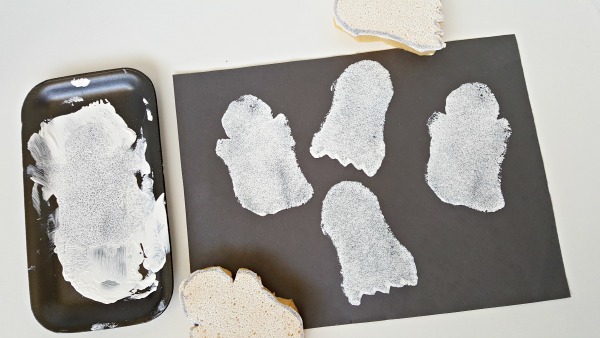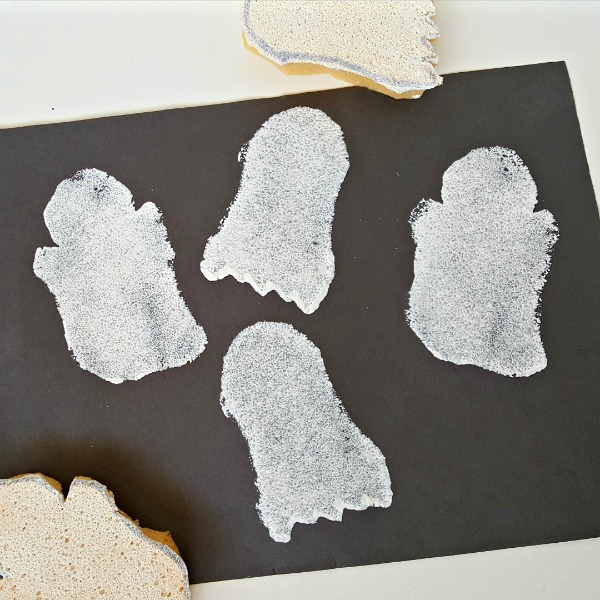 4. Stamp lots of sponge ghosts on black paper.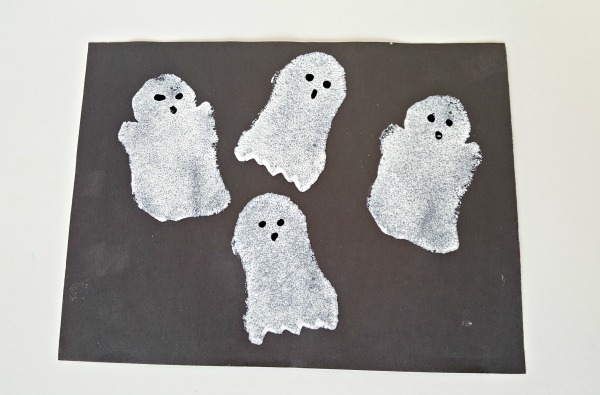 5. Add eyes or other features with black marker.
Decorate your home or classroom with the awesome pictures created in this Halloween Ghosts Painting Activity!
More activities from some of my blogger friends!
Counting with Halloween Books / Homebound But Hopeful
Halloween Activity Pages / Mosswood Connections
Halloween Teacake Spider Treats / The Gingerbread House
X-Ray Exercises Halloween Pretend Play / Growing Play
Cardboard Tube Monsters / The Joy of Sharing
Halloween Photo Shoot and Sensory Play / Swami Mommi
Spooky Eyeball Brownie Bites / Craft Create Calm
Halloween Haunted House Printable / Mama Smiles
Neon Splatter Paint Halloween Banner / Projects With Kids
Halloween board on Pinterest!