Christmas Books for Kids by Canadian Authors and Illustrators
Christmas books are an important part of holiday traditions for kids of all ages. Include these wonderful stories by Canadian authors and illustrators in your reading list this year.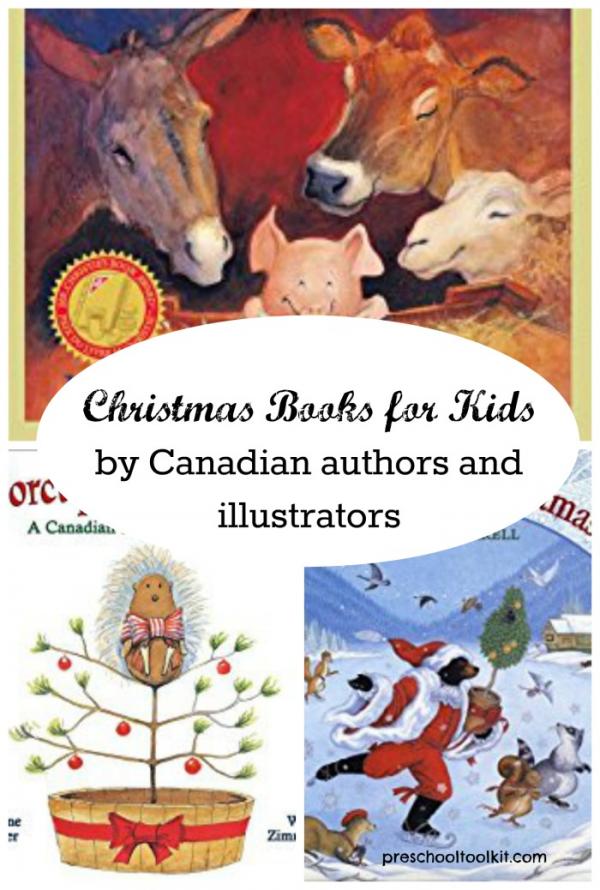 This post contains affiliate links. Privacy and Disclosure
There are so many wonderful Christmas books for kids it would be hard to read them all in one season. You probably have a few favorites that get read over and over each year.
I am highlighting a handful of books from a large selection available from Canadian writers, illustrators and publishers. My choices may include authors you already know and love. Hopefully this list will also add new favorites to your reading list for the holiday season.
Canadian Christmas books
There are many different themes and styles of writing, as well as colorful illustrations, to choose from. You'll find books about the story of Christmas; books about animal adventures; books with rhyming or song lyrics.
There's something for everyone in these wonderful tales of Christmas.
Let's get started!
(affiliate links)
The Boy Who Moved Christmas by Eric Williams and Nicole Wellwood
Evan is excited for Christmas but it's still weeks away. His family and community come together to make this the best early Christmas ever. Based on a true story, this tale of the spirit of Christmas can be enjoyed all year long.
Pippin the Christmas Pig by Jean Little Werner Zimmermann
Pippin the pig wants to know more about the story of Christmas but the other animals ignore him. Even though he is just a little pig, Pippin learns the meaning of Christmas when he helps someone in need.
Woodland Christmas by Frances Tyrrell
The author tells the 12 Days of Christmas story with the text you know and love accompanied by fabulous new illustrations. Instead of the expected ten lords a-leaping, you'll see ten moose soaring through the air. These are featured in this beautiful picture book along with other animals found in different parts of Canada.
A Porcupine in a Pine Tree by Helaine Becker
This well-loved 12 Days of Christmas is told once again, this time with slightly altered text! In keeping with a truly Canadian theme, the "true love" in the story sends seven sled dogs sledding, four calling moose and more! You'll love this playful version that doesn't require you to be Canadian to enjoy!
Merry Christmas, Squirrels by Nancy Rose
Mr. Peanuts visits Cousin Squirrel to prepare for the coming of Santa. Can they stay awake long enough on Christmas Eve to spot the jolly fellow? The animation of these delightful squirrels is captured in picturesque photographs that tell a heartwarming story of Christmas.
Baseball Bats for Christmas by Michael Arvaarluk Kusugak; art by Vladyana Krykorka
Arvaarluk lives in the Arctic and he loves Christmas! When a plane lands on the ice in the Arctic circle, it brings some new excitement to Arvaarluk and his friends. Explore the Arctic way of life with this wonderful book written by an award winning Inuit author.
Visit our Story time board on Pinterest for more books for kids!