Colorful Spider and Web Preschool Craft
In this painting activity kids make a colorful spider and web, using all the colors of the rainbow. Spider crafts are fun for kids to make, especially when they use their imaginations to create something new.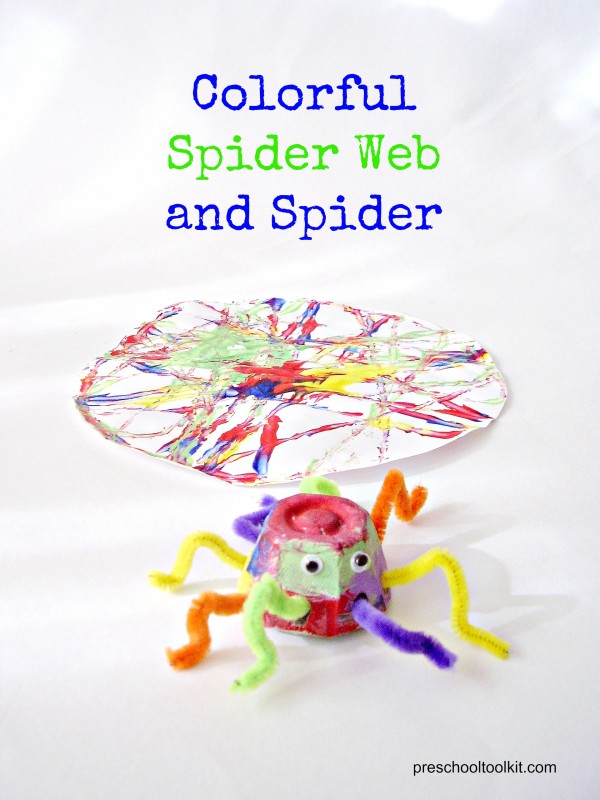 This post contains affiliate links. See our disclosure.
Kids can be creative with spider crafts with paint and basic craft materials.

These spiders are easy to make with recycled egg carton cups, paint, and colorful chenille stems. The spiders are painted in a variety of colors to make them bright and cheerful.


Related: Corrugated Cardboard Spider

Colorful spider craft
Black spiders are great for Halloween crafts but what about spiders and spider webs for spring and summer? These colorful spiders spark imagination and creativity, while engaging fine motor skills.


Instructions for the spider:

1. Paint a cardboard egg cup with several different paint colors.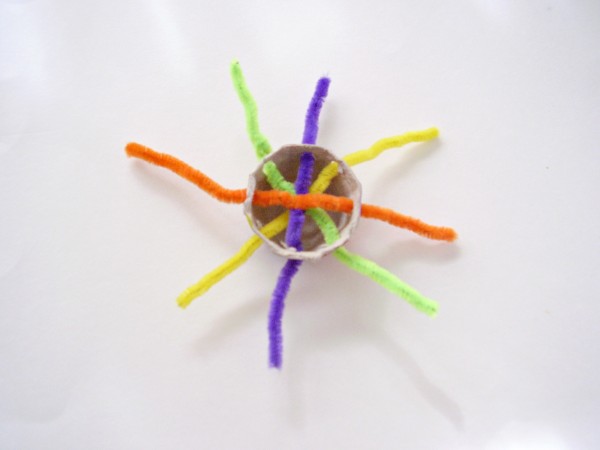 2. When the paint is dry, invert the egg cup and hole punch eight holes around the cup.
3. Cut four chenille stems in half. Insert the stems through the holes as shown in the diagram, to make eight legs.
4. Bend the stems to form spider legs.
Instructions for the spider web:
In another painting activity we were using the rolling marble method of painting a spider web with black paint.
One of the children wanted to use lots of different paint colors instead of just black.
That's where the idea for a colorful spider web originated.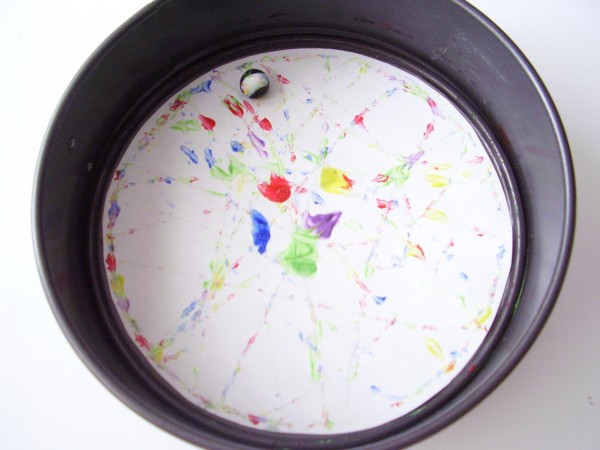 1. Cut a piece of white paper to fit inside a round cake pan.
2. Drop a few dabs of paint colors into the pan.
3. Drop a marble into the pan.
4. Hold the pan with both hands and tip it back and forth and side to side, rolling the marble around inside the pan. The marble will drag the paint colors into crisscrossing lines resembling a spider web.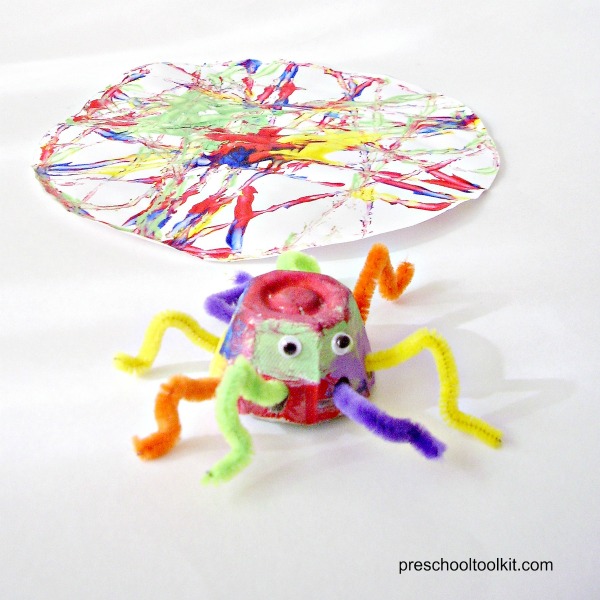 It's fun to use our imaginations when doing arts and crafts. Making rainbow spiders is one way to create something new and special, while enjoying all the colors of the rainbow.
To date there has been no spider classified as a "rainbow spider".
Do you think we will ever see one?
More fun with colors in this awesome preschool resource!

(affiliate link)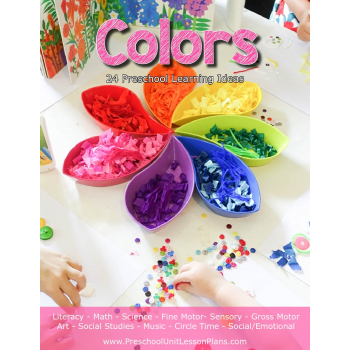 Visit our Rainbow board on Pinterest.