Halloween Jack-O-Lantern Kids Activity
A jack-o-lantern craft is fun to make with kids for Halloween. Kids can help the jack-o-lantern choose a costume for Halloween. All he needs for his disguise is a special hat which only kids can make!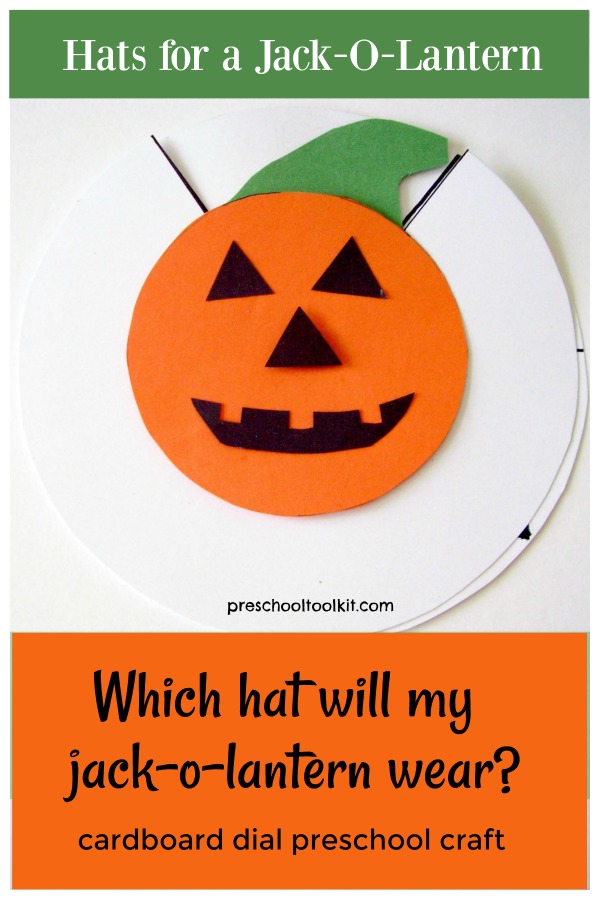 This post contains affiliate links. Privacy and Disclosure
Carving a pumpkin is one of the traditional activities kids love at Halloween time. There is a sense of awe and wonder when a simple orange pumpkin becomes a jolly - or spooky - jack-o-lantern!
In this activity, kids can make a jack-o-lantern craft with different hats to wear for the perfect Halloween costume.
Jack-O-Lantern Paper Craft
Usually a jack-o-lantern has a brown stem on top. In this activity, the paper jack-o-lantern gets to wear a hat in place of a stem. With a turn of the dial, you can place a hat on the jack-o-lantern to depict a Halloween costume.
Kids can help make a cardboard dial which shows jack-o-lanterns trying on a variety of hats for Halloween.
Supplies for jack-o-lantern activity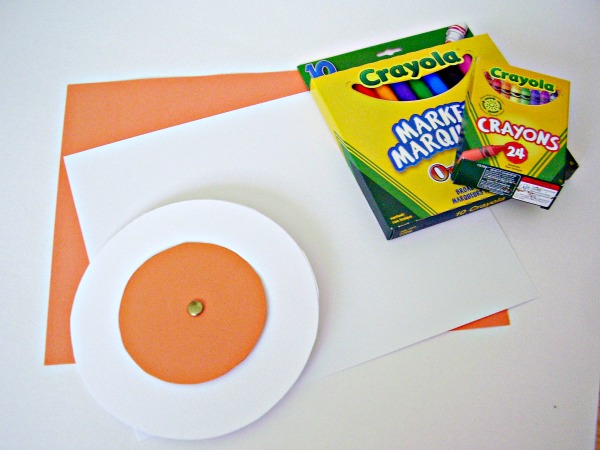 white and orange card stock or cardboard
Instructions for the jack-o-lantern dial
Cut two circles from white card stock approximately 6 1/4 inches (16 cm) diameter.
Cut one circle from orange card stock measuring approximately 3 3/4 inches (12 cm) diameter.
Attach the three circles through the center with a paper fastener as shown above.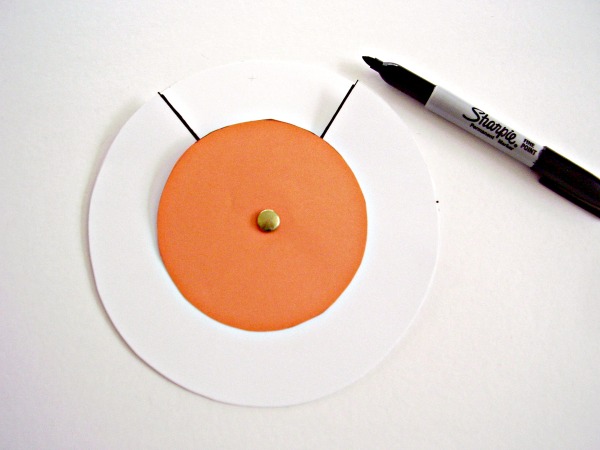 Cut out an opening (window) in the top piece of white card stock. Once you have made the initial window, remove the orange circle and trace the outline of this opening onto the bottom circle.
Rotate the wheel and outline more sections where kids can draw hats for the jack-o-lantern (see below).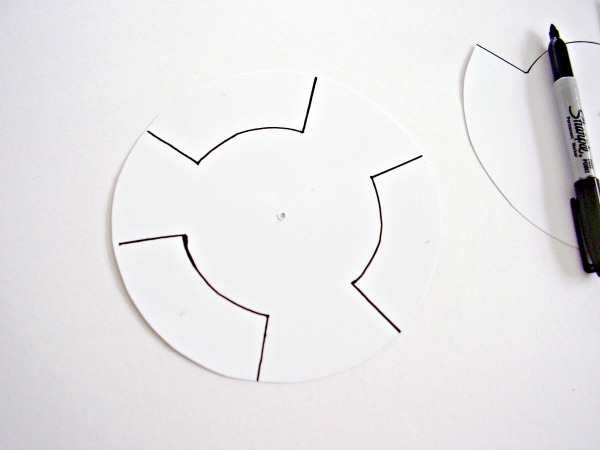 This is how the bottom piece of card stock will look after you rotate the wheel and outline sections where each hat will be drawn. You can make more spaces for hats by putting the sections closer together.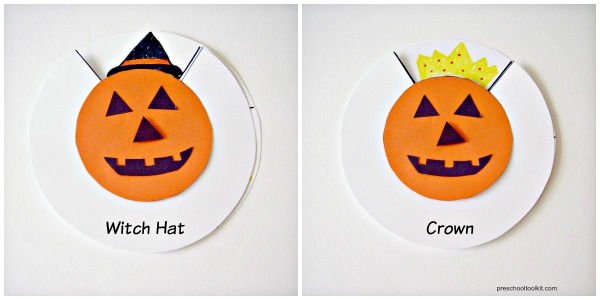 Add features to the pumpkin by drawing with crayons or markers. Or cut out eyes, nose and mouth from paper and glue them onto the pumpkin.
Once the pumpkin wheel is complete, it's time for kids to create some hats for the jack-o-lantern to wear!
Draw hats in the spaces, or draw and cut out hats from pieces of colored paper and glue them to the spaces.
The green stem was cut from green paper. The witch hat and crown are drawings.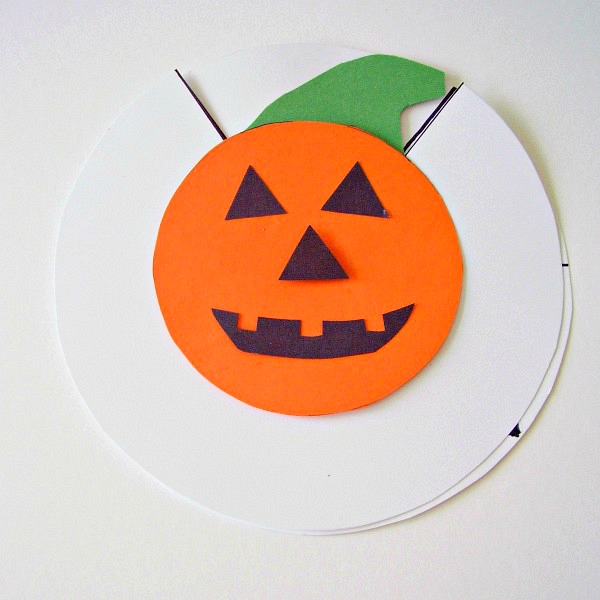 What different hats will you create?

Visit the Made for Kids linky party
featuring bloggers and writers of kids activities and more!