How to Make a Pumpkin Puzzle with a Paper Plate
Kids can Make their own pumpkin puzzle with a paper plate and craft paint. Puzzles are a great option for exploring shapes with preschoolers. This puzzle is fun to take apart and put together over and over again!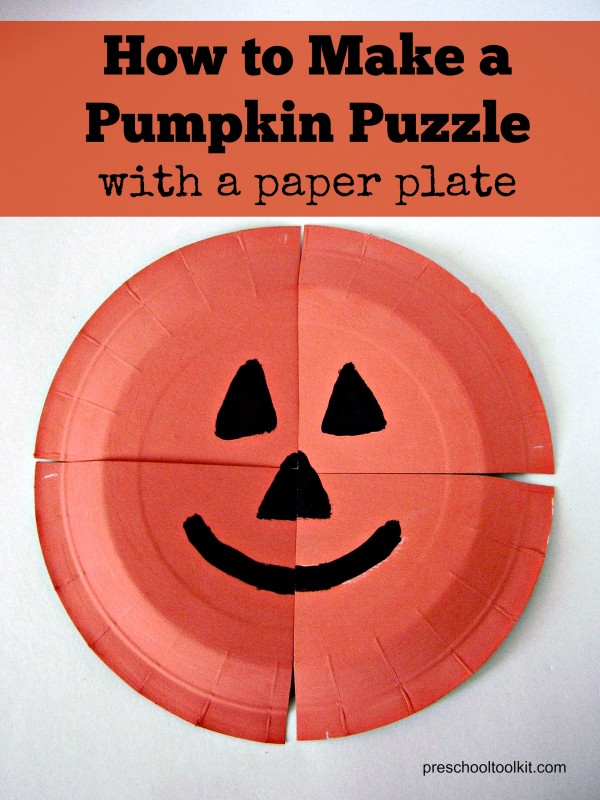 This post contains affiliate links. Privacy and Disclosure
A simple homemade puzzle like this paper plate pumpkin is a great option for toddlers and preschoolers.
Kids interact with just a few large pieces that quickly reveal the pumpkin's smile when put together.
Puzzles are not only lots of fun for kids, they support early development skills in many ways.
When kids match puzzle pieces they use fine motor skills, problem solving and hand-eye coordination.
In this pumpkin puzzle activity, kids make the puzzle with a paper plate and orange paint. The number of pieces in the puzzle will depend on your child's interest and ability.
Kids benefit from strengthening early development skills while simply enjoying working and playing together to complete a puzzle.
Pumpkin puzzle craft
Homemade puzzles can be as simple as matching two halves together to make a whole. Painting wood blocks to make puzzles illustrates this simple way to provide a puzzle activity.
Puzzles for early learners should be age appropriate. Too many pieces can be frustrating, small pieces often go missing!
Older kids need a challenge, but they also want to see the picture take shape, and be able to complete the puzzle.
Supplies for a paper plate puzzle
paper plate
orange paint
black paint or marker
scissors
Instructions for paper plate pumpkin craft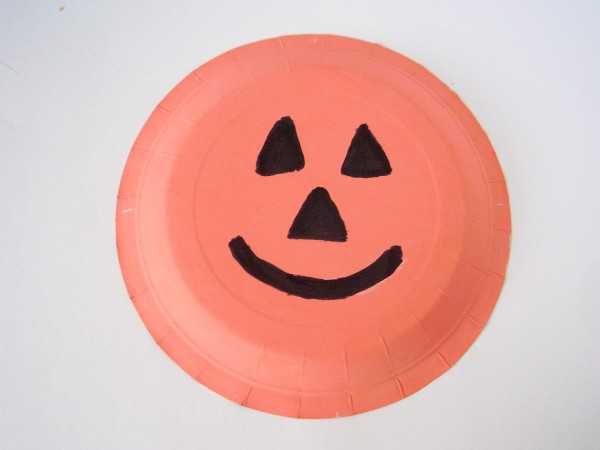 1. Paint a paper plate orange. Let dry.
2. Paint features with black paint, or use markers or crayons to draw eyes, nose and mouth.
3. Cut the plate into four or more pieces, depending on the age and skill level of your child. Draw lines beforehand on the paper plate with a straight edge. This will provide a guide for cutting out the pieces.
Add this puzzle-making activity to your fall schedule for a simple math activity. Kids will love making this pumpkin puzzle with a paper plate.
They'll want to make the puzzle over and over again!