Patterning With Colorful Dots Preschool Math Activity
Children can learn to recognize, copy and repeat patterns with hands-on games and activities. This patterning activity is easy to setup with colorful self-adhesive dots and some recycled plastic cups.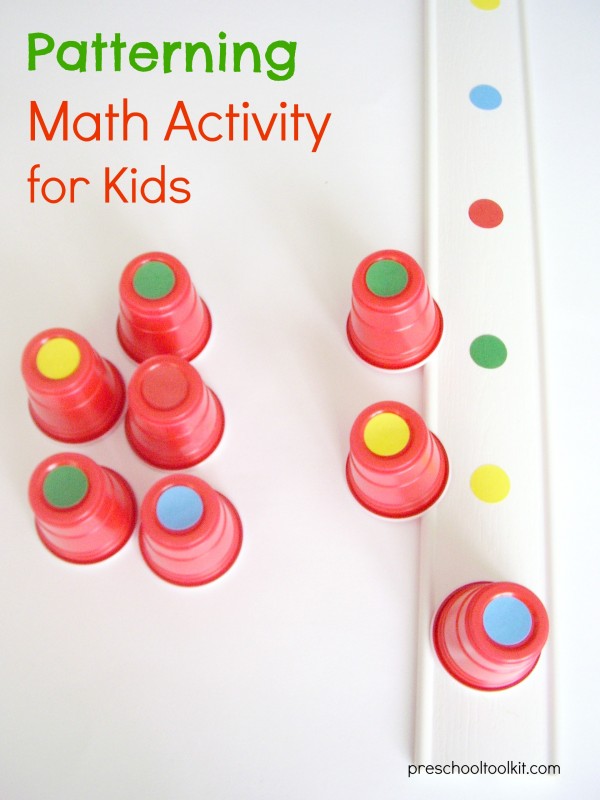 This post contains affiliate links. Privacy and Disclosure
Patterns are all around us - in the designs on our clothing, in sing-song rhymes, and in the chalk drawings we use to create a hopscotch in the driveway!
Math activities like this one are simple to set up but provide an opportunity to exercise cognitive skills such as thinking and reasoning. As children begin to recognize patterns, they can learn to predict what color or number comes next in a sequence.
In this activity, kids create patterns with colorful dot stickers to play a matching game with disposable cups.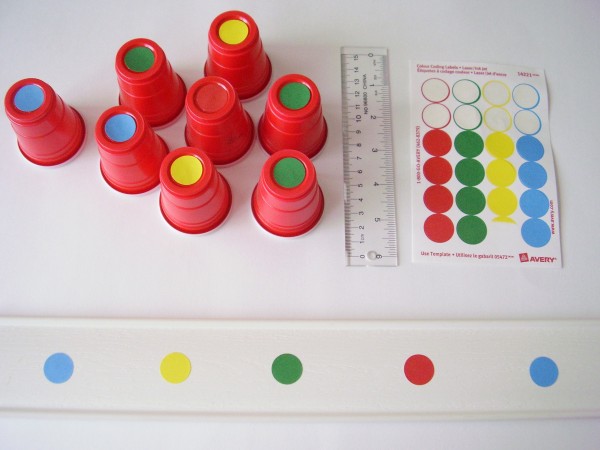 How to set up the activity

You will need small paper or plastic cups, colorful dot stickers , a measuring tape or ruler, and a game board.
For the game board, I used a wooden slat from a window blind. This provided a long platform on which to lay out a design with stickers. You could also use a long piece of cardboard.
Use a ruler or measuring tape to space the stickers evenly.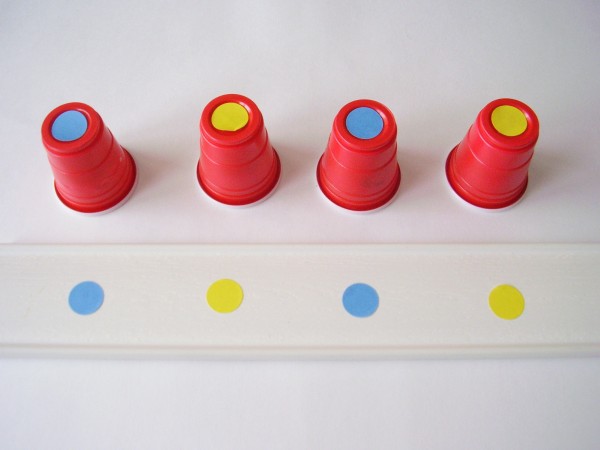 How to play

1. Create a pattern with sticker dots on the game board.
Begin with simple patterns for younger children:
blue - yellow - blue - yellow - blue - what comes next?
Kids can follow a sequence you make or create their own patterns.
Add another color as the skill level increases.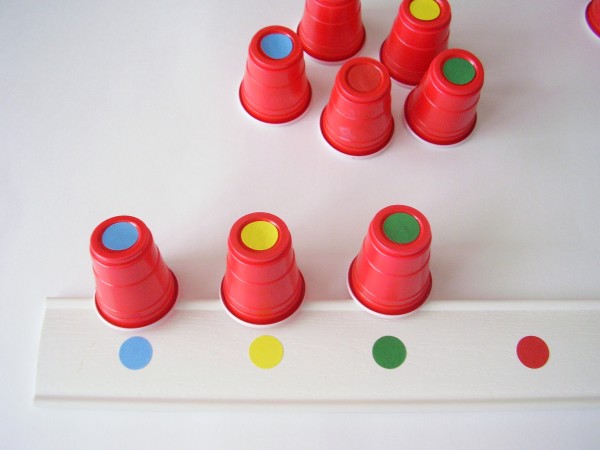 2. Place stickers on cups.
Match the cups to the pattern on the game board. Cover the dot on the board with the cup.
Related: Matching games provide fun opportunities for kids to recognize and sort colors.
Related: Hands-on Sequencing Activities for Preschoolers from Homeschool Preschool


Learning through play
1. Kids can take turns in small group play choosing the next color in the pattern.
2. Encourage kids to name the colors as they are covered by a cup.
3. Extend the play by sorting, counting and stacking cups according to the colored dots.
STEAM KIDS
(aff.)
Here's where you BUY the book!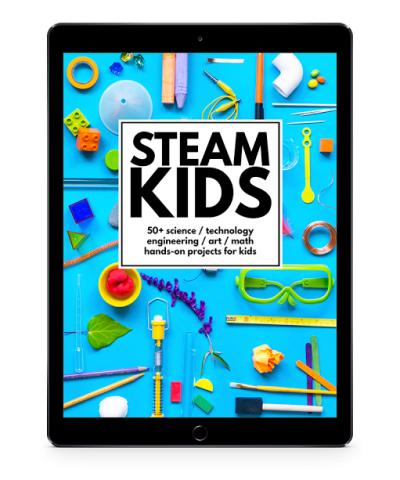 50+ science, technology, engineering, art, and math activities for kids.

Math board on Pinterest.