Melting Snowman Craft for Preschoolers
This melting snowman craft is easy for kids to make with recyclables. Kids will love stacking jar lids to make this cute little snowman. This simple activity engages fine motor and creative skills in a fun winter themed craft.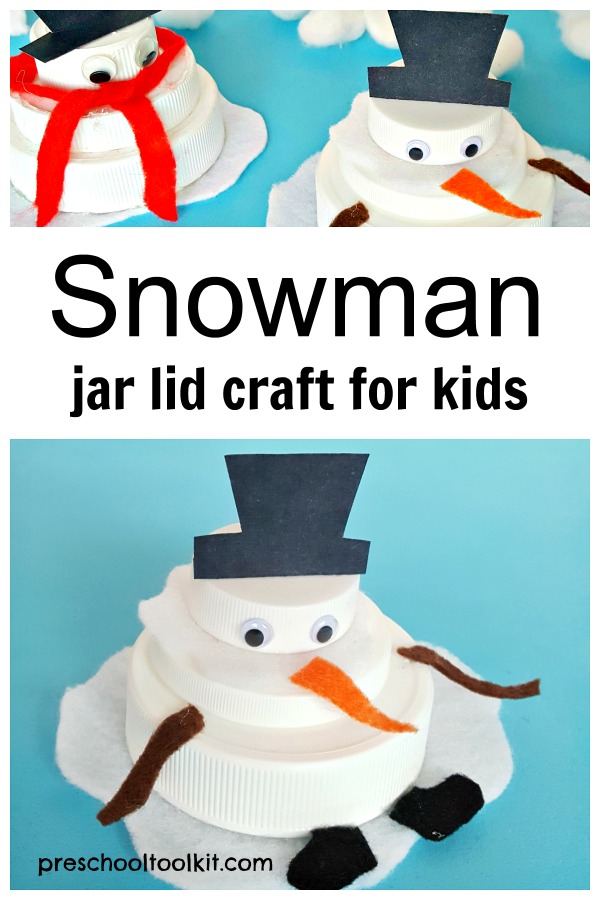 Privacy and Disclosure
for information on cookies and affiliates
Crafts that use recyclables are inexpensive and easy to set up, and provide lots of learning opportunities for kids.
Everyday materials promote discovery and creativity engaging developmental skills including: math (choosing sizes and shapes), language (discussing), creative (building), fine motor (handling materials), sensory (observing colors, feeling textures).
This snowman activity uses a few jar lids and scraps of paper and felt in a hands-on creative project.
Melting snowman craft
This is a fun project to add to a winter theme, or for kids to make for a Christmas tree ornament.

Use materials you have on hand to be creative with your melting snowman.
If you don't have white jar lids, you can paint the ones you do have with white paint.
I used a glue gun to secure the lids to each other and white school glue for attaching the other parts of the snowman.
Supplies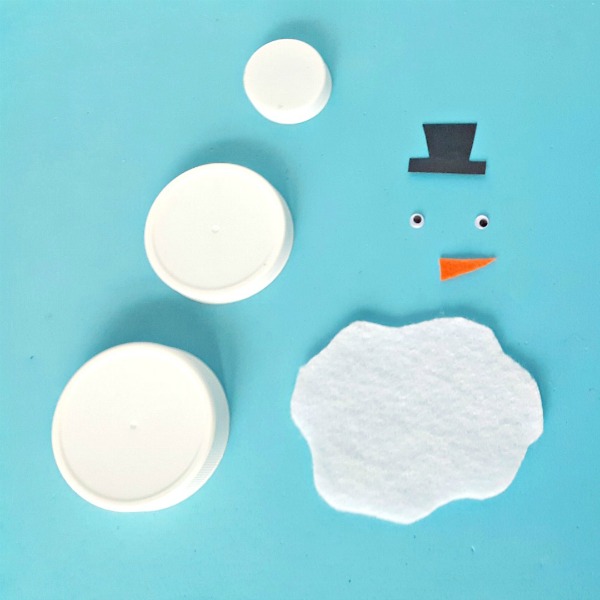 jar lids, 3 different sizes
felt scraps - orange, white, brown, black
craft eyes
black construction paper
Instructions
1. Cut out a round piece of white felt with wavy edges to form a base for the ornament. The felt base will resemble melting snow.
2. Glue the largest jar lid to the felt base.
3. Glue the medium size lid onto the large lid.
If there is printing on any lid, glue a small piece of felt to cover the print, or paint the lid with white paint. The felt will resemble melting snow!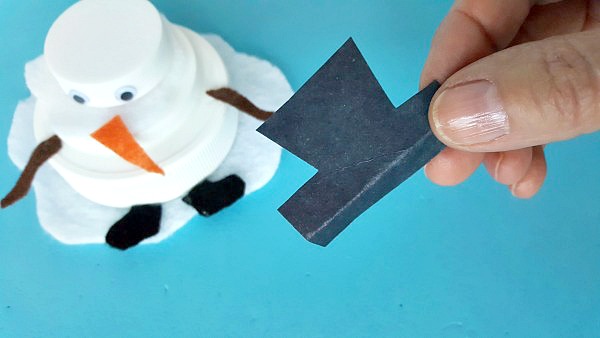 4. Glue craft eyes (or black felt eyes) to the edge of the smallest lid, then glue the lid on top of the middle lid.
5. Cut two 'stick arms' from brown felt. Glue the arms to the bottom lid.
6. Cut two pieces of black felt for the bottom part of the boots, then glue the boots to the felt base next to the lid.
7. Glue a felt carrot nose to the middle lid.
8. Cut out a top hat with a brim from black paper. Fold under a portion of the brim as shown in the photo, then glue to the top of the snowman.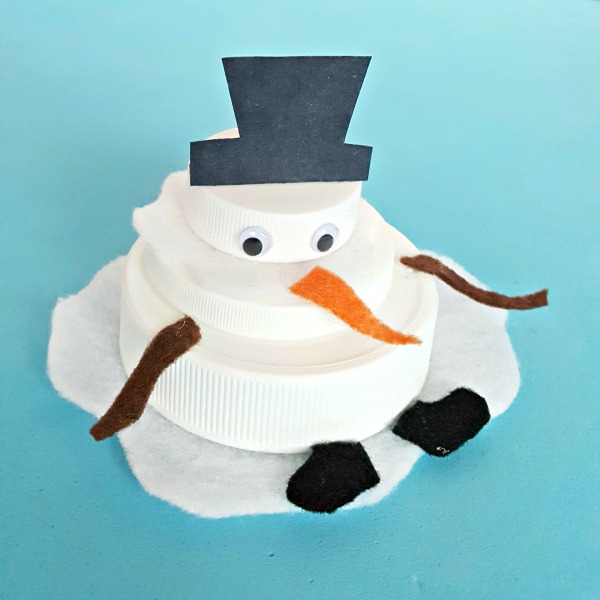 If you want to use as your melting snowman as Christmas tree ornament, simply glue a piece of narrow felt or ribbon to the back of the snowman with a glue gun.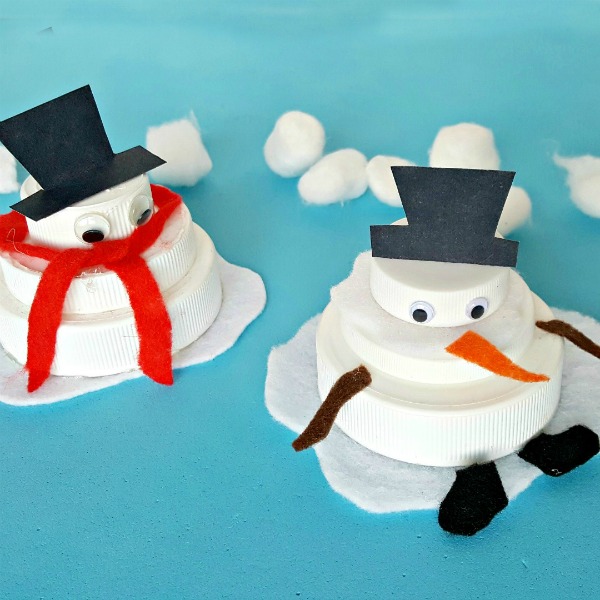 Options:
Glue a narrow length of felt around the small lid to make a cozy scarf.
The hat on the snowman on the left is folded at the brim then glued to the top of the snowman.
These cute little snowmen will add some fun to the decorations on the table, mantle or Christmas tree this holiday season.
Visit our Winter Pinterest board!