6 Ways to Organize And Store Small Toys and Loose Parts
We can never get enough ideas for storing and organizing small parts, especially small toys, craft supplies and game pieces. Here are a few simple ways to organize small toys.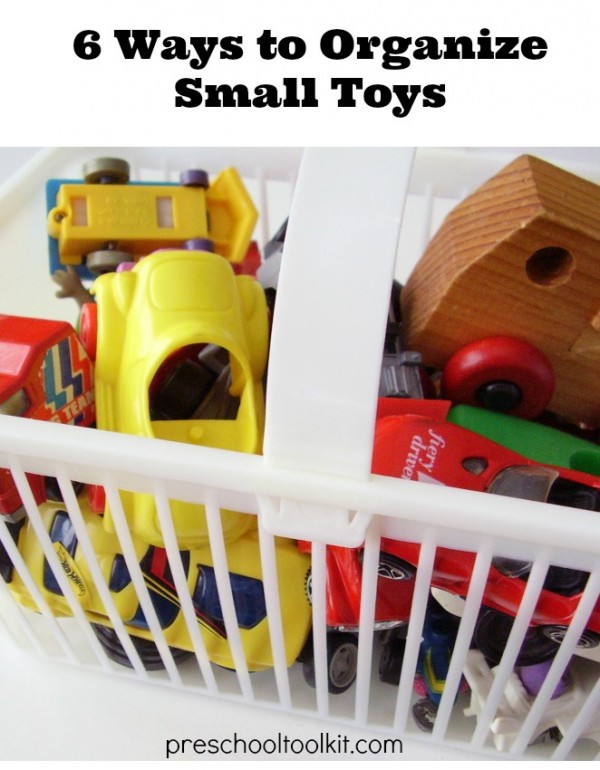 This post contains affiliate links. Privacy and Disclosure
Playing with blocks, toy cars and manipulatives is lots of fun and great for fine motor skills, but clean up can be a chore. There are just so many loose pieces to gather up!


2 ways you benefit from solutions for organizing small parts:


1. Kids can learn to take the initiative to clean up after play if storage is accessible and clearly defined.
To encourage kids to help with clean up, make it a part of the activity by sorting colors, counting cars and reading labels together.
2. Activities are easier for you to provide if materials are organized and ready to deliver.
Preparation for arts and crafts opportunities will be less stressful and less time-consuming if supplies are at your fingertips.
6 simple storage solutions using everyday containers: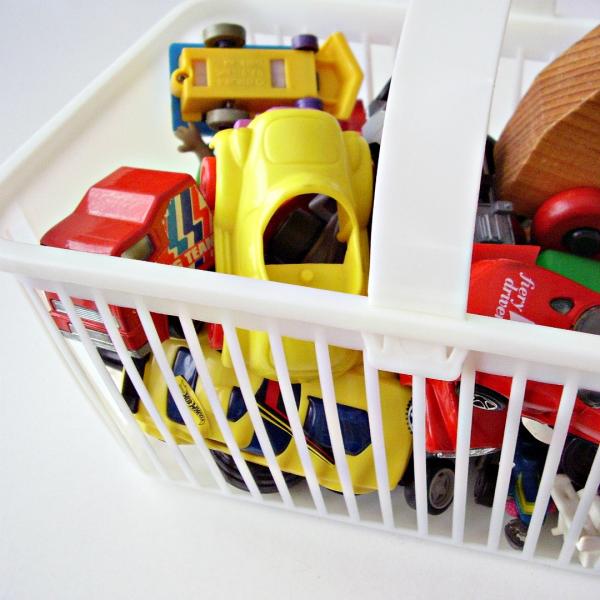 1. Plastic peach baskets with handles are perfect for blocks or toy cars, and can be carried conveniently from the play area to the shelf.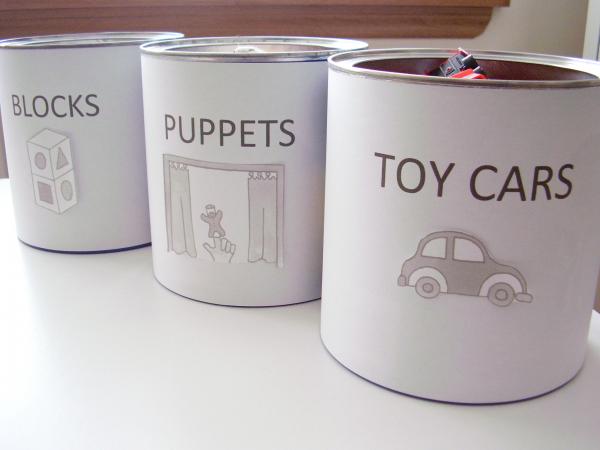 2. Coffee cans make great storage containers. Cover the cans with labels printed on white paper. The plain paper can be colored by the children as an art project.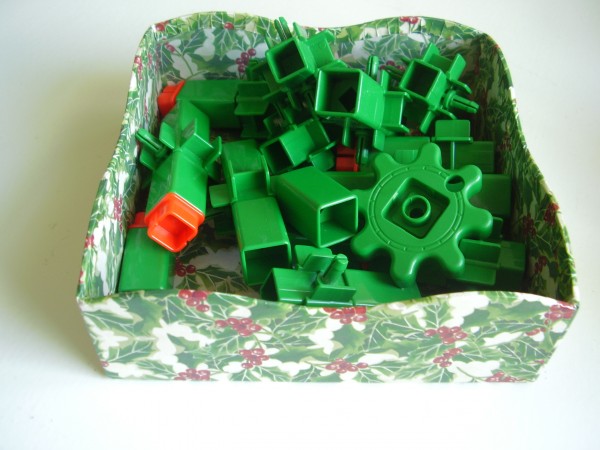 3. A colorful box is sturdy enough for small toy parts. This one is packaging from holiday napkins.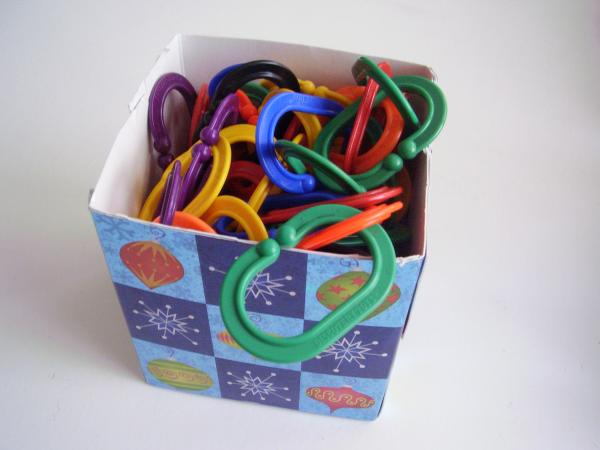 4. Tissue boxes are useful for sorting small game pieces or manipulatives. Collect several of the same size so they line up side by side on a shelf.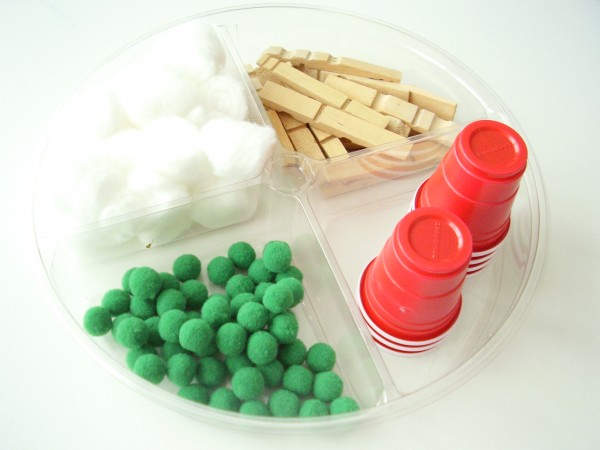 5. Divided trays such as this one can be found in the produce section of the grocery store. Use one to sort supplies for a small group activity.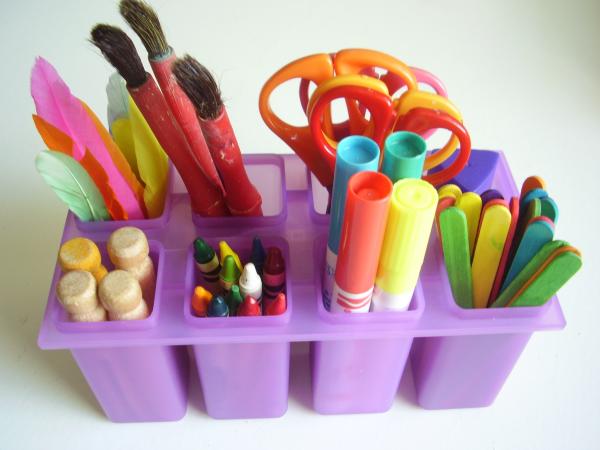 6. A plastic mold used for making frozen juice pops is ideal for sorting and displaying materials in the art corner.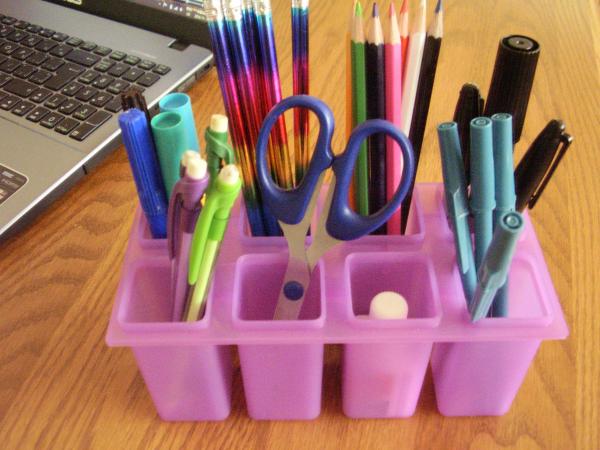 Change out the contents of the ice pop mold and use it as a pencil caddy!
These simple storage and organizing options will make crafting and everyday living easier!

How to store pieces of felt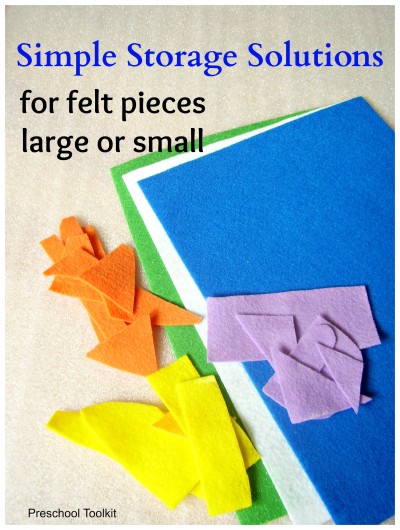 Follow our Organizing Board on Pinterest for more useful tips and ideas!