3 Simple Solutions for Storing Felt Pieces
Felt is an ideal crafting material for both kids activities and home decor. It's easy to keep a good supply of felt pieces on hand with these simple storage solutions.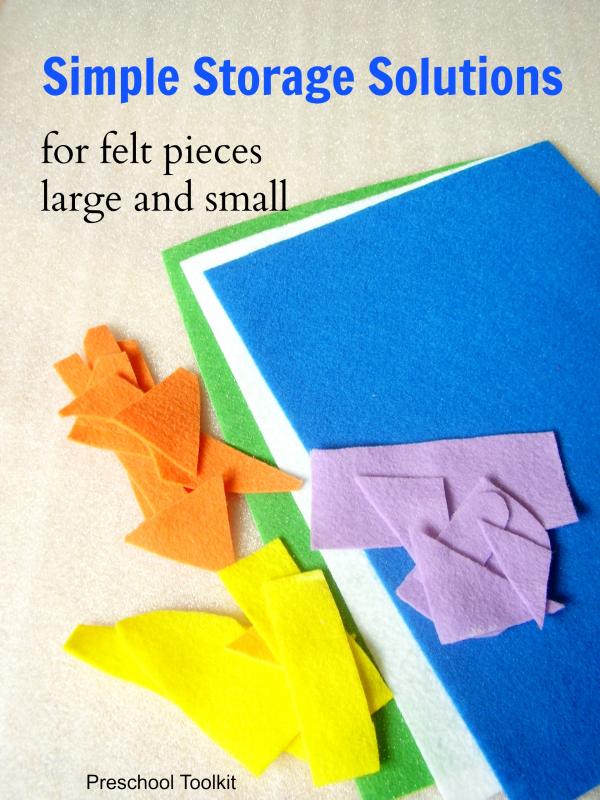 This post contains affiliate links. Privacy and Disclosure
I love using felt fabric in kids crafts and activities. It's easy to cut, holds its shape, and comes in a variety of colors and textures. But after making cutouts for stories, crafts, and activities I'm left with a hodgepodge of felt scraps in various shapes and sizes.
What do you do with all the scrap pieces? Before you throw them all in a basket to rummage through later, try these easy options for sorting and storing.
Storing felt scraps
I find it difficult to part with any scraps so I try to use them as much as possible.
I've used felt scraps for several projects including felt shapes for a math activity and felt pages in book form for sensory play.
You can even take felt shapes on the road with a travel size felt board!
When you want a system for storing pieces both large and small, try these options.
1. Sectional
produce tray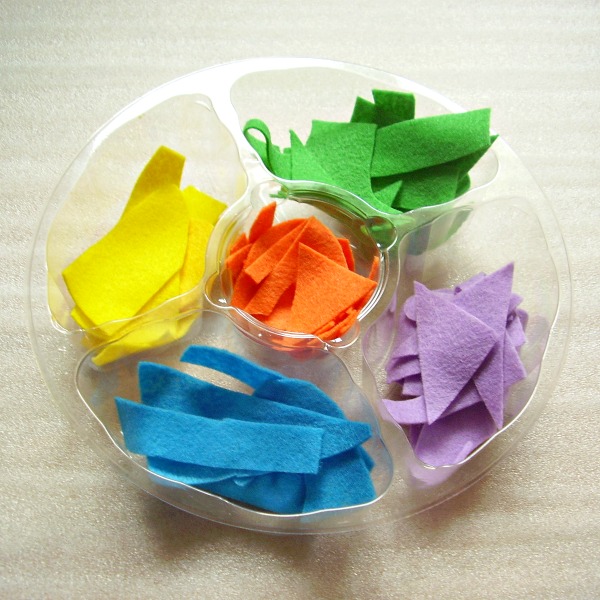 This type of divided tray is often available in the produce section at the supermarket. It's ideal for sorting the smallest pieces. You might need two or three trays to hold all the different colors in your craft corner.


2. Plastic berry box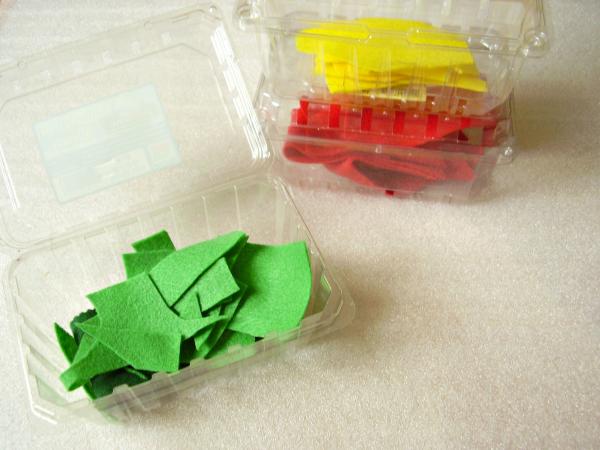 These containers are perfect for small and medium-sized pieces. This might be my favorite option. These containers are deep and hold a lot of felt. Berry boxes can be stacked on a shelf so you can see at a glance what colors you have available.

3. Plastic sleeve in a binder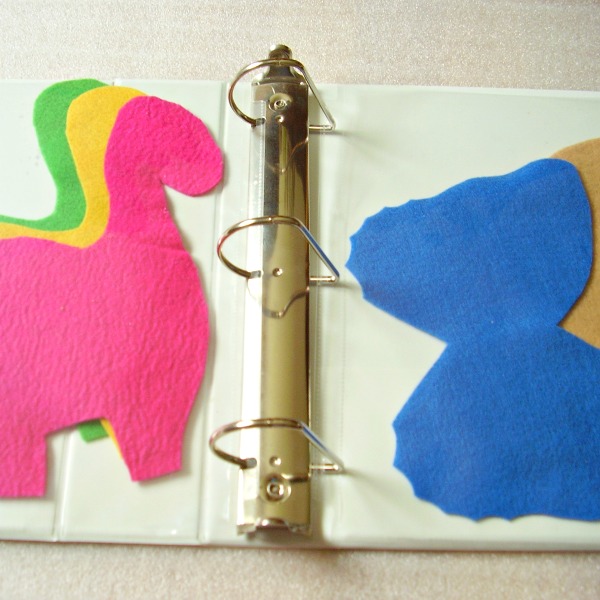 Plastic sleeves (or page protectors) in a binder can hold large patterns and cutouts. Everything is clearly displayed with these see-through pages.
This is a 2-inch (5 cm) binder. The binder will become quite full in no time if you have a lot of felt pieces.
For pieces of felt larger than the plastic sleeve I use a resealable freezer bag measuring 10.5 x 6.8 inches (26.9 x 17.5 cm). Hole punch one side to add to the binder. Another option is to store larger pieces in a box or plastic container with a lid.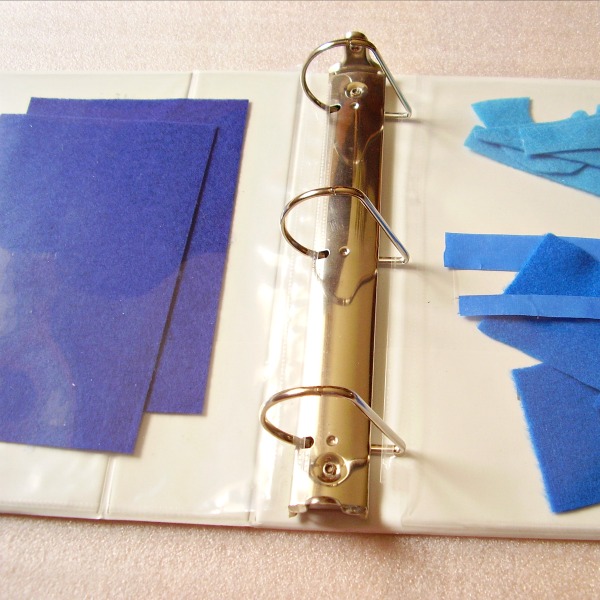 Original full-sized sheet Altered to form small pockets

Plastic sleeves can accommodate full-sized felt sheets as well as smaller pieces.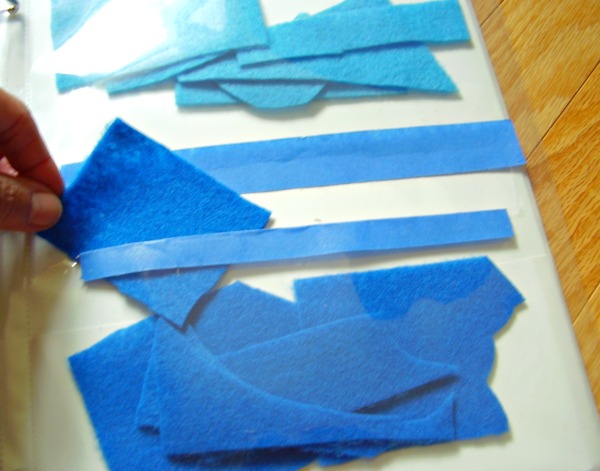 Here's how to alter a sleeve to hold smaller pieces.
Cut a small rectangular opening in the center of one side of a sleeve.
Tape the top edge of the opening to the back of the sleeve. The tape seals the bottom of the top pocket.
Tape around the bottom edge of the opening. This will reinforce the opening as you add and remove small pieces from the bottom pocket.
Use plain masking tape, or choose masking tape or washi tape in the same color as the felt that will go into the pocket.
Once you have your storage options in place it will be easy to manage felt pieces day to day. Crafts and activities can be planned at a glance based on the color and quantity of felt you have on hand.