Sponge Stamp Bird Nest and Tree Preschool Craft
A bird nest in a tree is a fun craft for preschoolers, especially in the spring season. Kids will have fun using foam shapes as paint stamps. Add this art activity to your spring theme with early learners.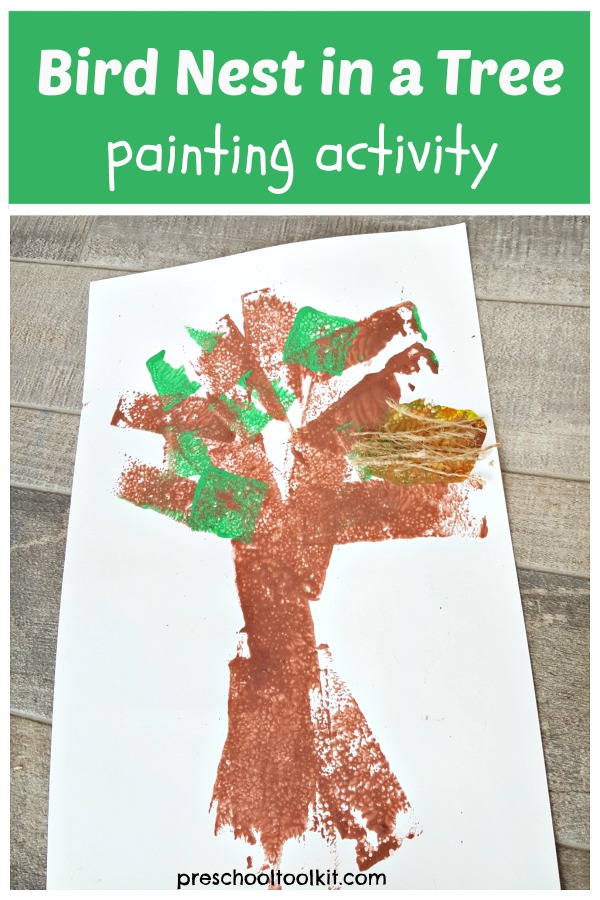 Privacy and Disclosure
for information on cookies and affiliates
Birds are a sure sign of spring in many areas. Watching them fly around in the backyard or park promotes opportunities for listening and observing with early learners.
Robins or other birds swooping in and out of tree branches can often mean a nest is being built. If you are really lucky, you might catch sight of a nest hidden in the branches of a tree.
This is a fun topic for a seasonal theme. In this activity, kids can explore how birds might prepare a nest in a tree.


Related: Bird nest crafts roundup


Bird nest and tree painting activity
Birds are interesting to watch, and fun to imitate.
Kids can spread their arms as wings as they run and swoop like birds.
They can make bird noises like chirps and caws.
Trees are also interesting for kids to observe in nature, especially with changing seasons: buds appear; leaves grow; leaves change color.
Arms can be spread like tree branches, and lift up and down like branches swaying the wind.
Crouch low like an acorn seed and slowly rise, spreading arms out slowly to imitate a growing tree.
Extend the pretend play with this bird nest in a tree art activity. Kids paint a tree with sponge stamps, then add a bird nest on a branch.
Supplies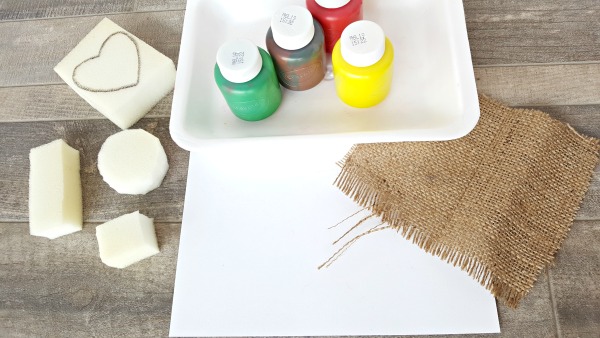 Instructions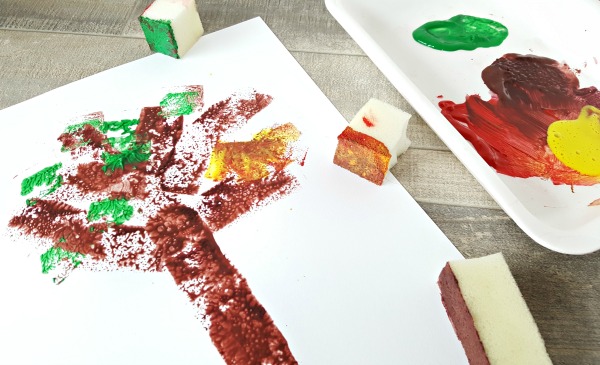 Pour paints into a tray.
Cut shapes from chair foam to use as paint stamps to paint the tree and nest.
Dip a rectangle in brown paint to make the tree trunk and branches.
Dip a square in green paint to make leaves.
Dip the end of a rectangle in a mixture of yellow, red and brown to make the bird nest.
Colors can be mixed in the tray or used separately.
Allow kids the opportunity to be creative with colors and designs. At the end of the post you'll see how differently kids interpret this activity and make use of the materials. That's what kids activities are all about!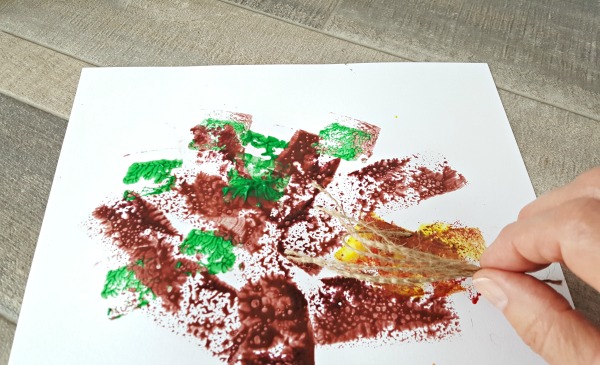 Place a few burlap fibers on the paint before it dries. You can also add glue to help secure the fibers.
Below are a few different results for this activity!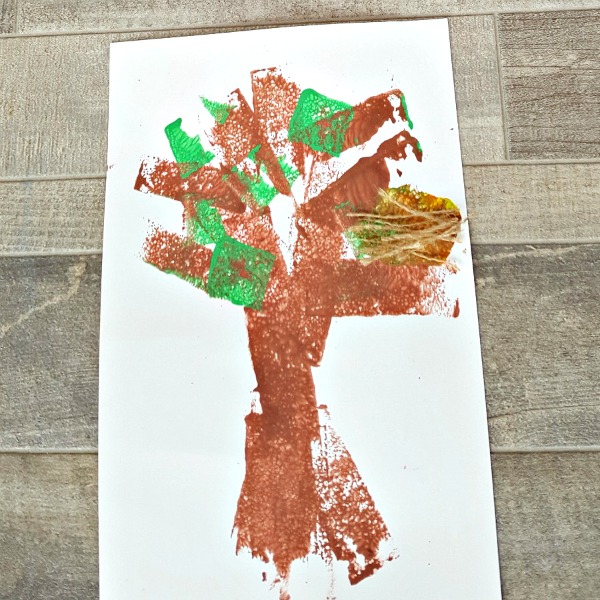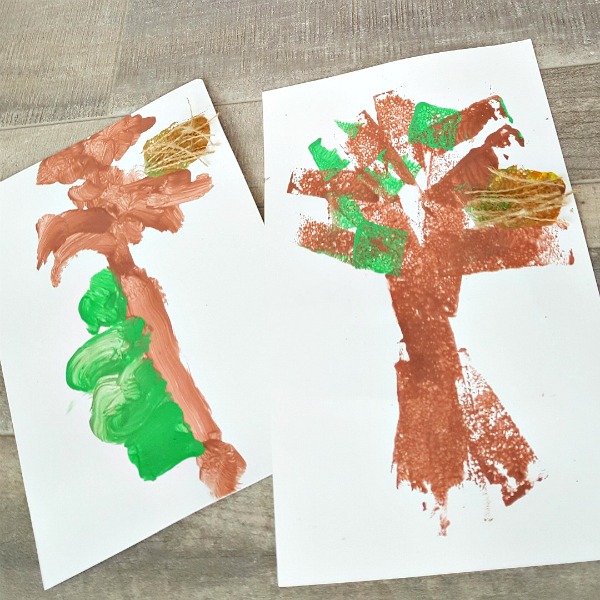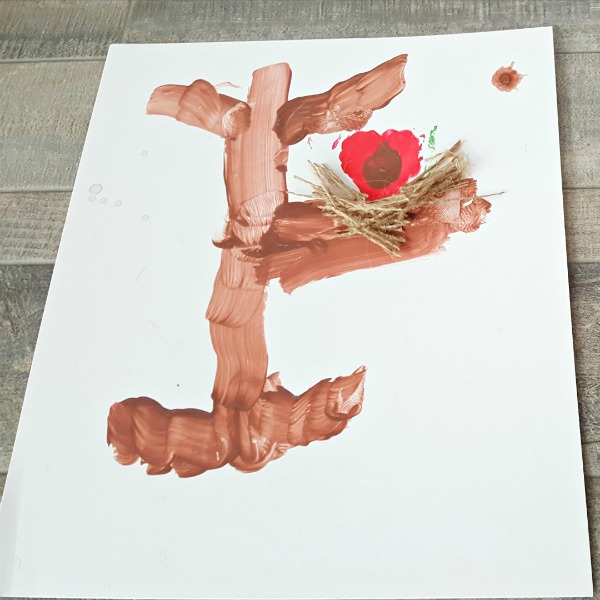 Providing kids with a variety of art supplies sparks imagination and creativity.
The different paint colors and textures engage fine motor and sensory skills along with the creative play.


Related: Painting with veggie stamps


Watching an activity unfold with early learners is fun for teachers and parents. It's exciting to see the different ways an idea, an experience, or new information will be interpreted and displayed.
With minimal instruction and hands-on guidance, grownups can help kids strengthen developmental skills as they explore and experiment with a variety of craft materials.