Preschool Bird Nest Activities
This exciting roundup of bird nest crafts promotes hands-on fun and learning. Kids will love exploring bird habitats with these awesome activities for both indoor and outdoor play.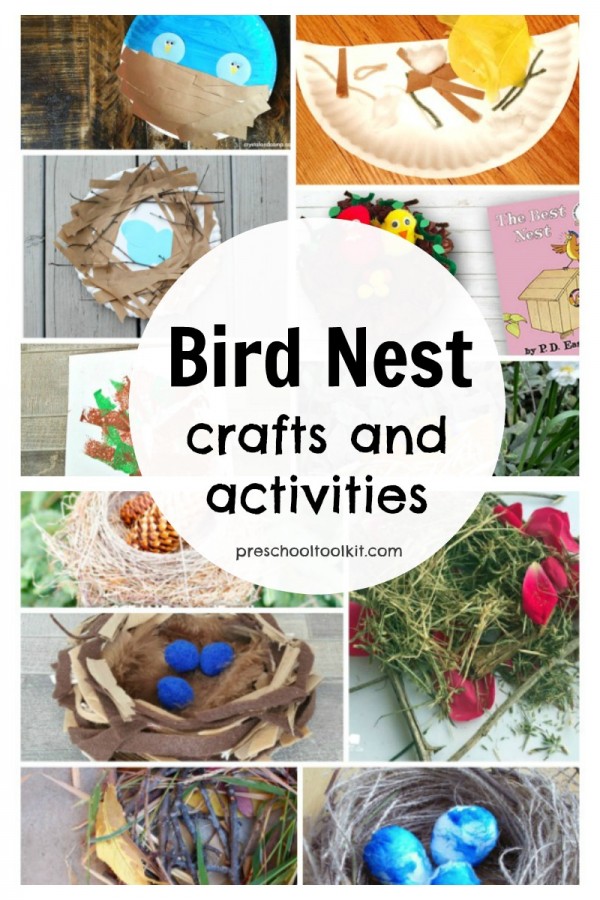 Privacy and Disclosure
for information on cookies and affiliates
Spring season is the perfect time of year to go exploring for a bird nest. A nature walk offers lots of opportunity for bird nest hunting. You will have to look closely in trees and bushes, or even inside a shed, so take along some binoculars or magnifiers.
You might discover a new nest under construction in a tree, or spot an old unused nest on the ground if you are lucky. Be extra careful not to disturb the habitat! This topic can be part of a nature discussion with kids.
You can extend the interest in bird nests with books, videos, discussions, and of course, crafts and activities.


Related: Books about birds and nests
National Geographic Little Kids First Book of Birds

This roundup includes indoor and outdoor activities, and both natural and craft materials.
The activities are divided into four categories, but play value and the use of developmental skills naturally overlap each other.
You'll want to try them all with your early learner!
Sensory Bins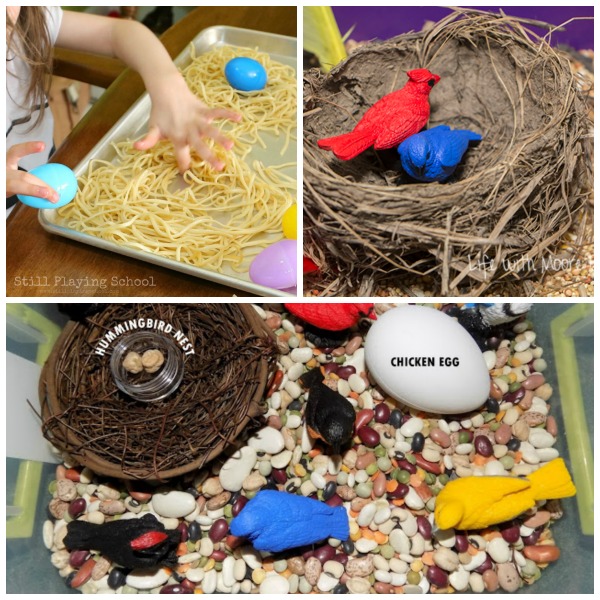 Explore interesting color and texture with this Pasta Nest Building sensory activity from Still Playing School.
Kids will love making this Songbirds in Nest craft at Life With Moore Babies.
This sensory bin from In Our Pond is filled with Backyard Birds and Nest.
Art and Crafts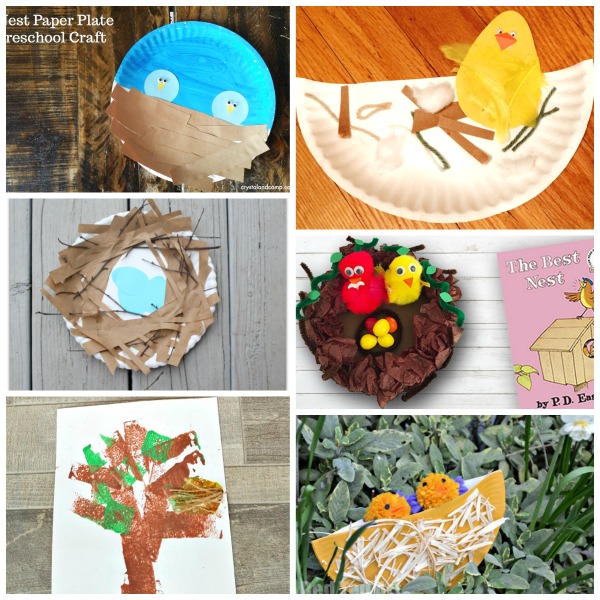 Crystal and Co. add this N is for Nest activity to alphabet play.
Kids can explore the changing season with this When Will it be Spring activity at Babies to Bookworms.
Read the popular book and extend the literacy activity with this Book Inspired Nest Craft from Books and Giggles.
A Paper Plate Nest from Red Ted Art is a fun craft for spring and summer.
Use burlap threads in this Bird Nest in a Tree Painting activity here at Preschool Toolkit.
Paper nests are colorful and creative in this Paper Plate Bird Nest Craft at j Daniel 4's Mom.
Crafts with Printables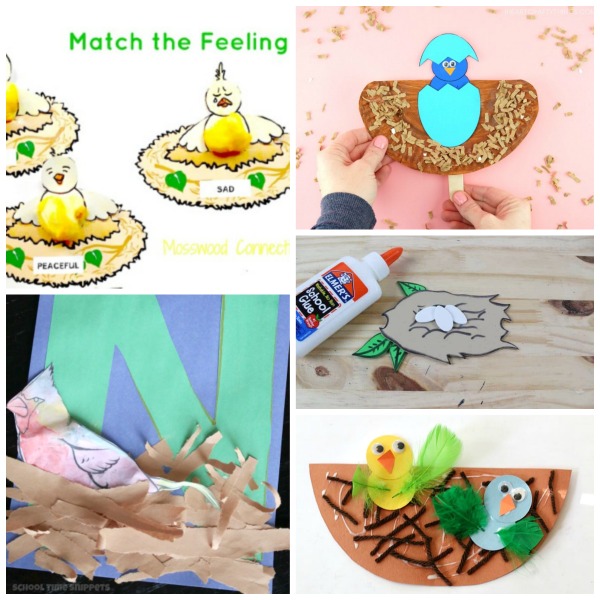 Explore feelings with this Brood of Chickens Activity at Mosswood Connections.
This little chick is ready to hatch in this Pop-up Bird in Nest from iHeart Crafty Things.
Crayons and Cravings shows you how to make nest with a letter of the alphabet in this Letter N Nest Craft .
Buggy and Buddy uses bits of yarn and feathers to make a Bird Nest Craft .
Try this fun literacy activity with a Letter N Alphabet Bird Nest Craft at School Time Snippets.
STEM or STEAM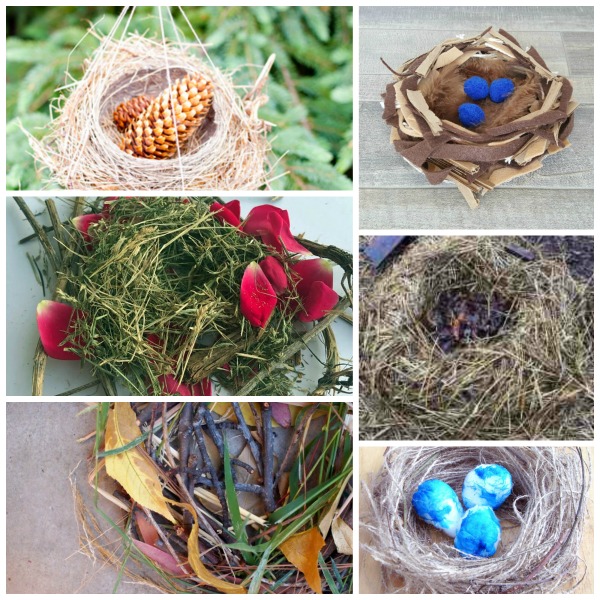 Explore balance with a bird nest in this Natural Balance Outdoor Activity at STEAM Powered Family.
Build a Mixed Materials Nest here at Preschool Toolkit.
Explore bird nests with this Perfect Nest Outdoor Activity from Megan Zeni.
A Burlap Nest is easy to make with burlap fibers here Preschool Toolkit.
Experiment with different materials to build a nest in this Build a Bird Nest Outdoor Activity from Pink Stripey Socks.
A Dab of Glue Will Do uses a variety of interesting options in this Build a Bird Nest STEM.