Butterfly Valentine Craft for Kids
Kids can make this easy butterfly craft for Valentine's Day or any day of the year. The heart shape cut-outs and fluffy cotton provide creative sensory play for kids in preschool and kindergarten.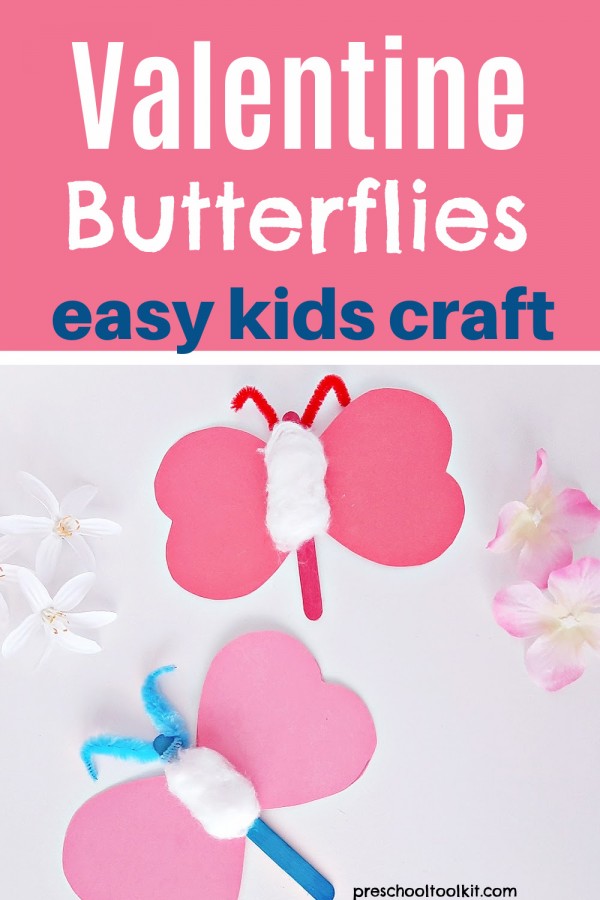 Privacy and Disclosure
for information on cookies and affiliates
This butterfly craft is a great addition to your Valentine theme or spring unit. The butterfly is easy to make with everyday craft supplies.
The activity engages fine motor and creative skills with scissor practice and construction of the butterfly.
Kids will love designing and creating a beautiful butterfly to use as a puppet or a Valentine decoration. Your butterfly can be the star of the puppet show or flutter through a Valentine garden.
Butterfly Valentine craft
This cute butterfly is easy to make with a craft stick and heart shape cut-outs. Use construction paper or craft foam for the wings, pipe cleaner for the antennae, and a craft stick and cotton ball for the body.
Provide a variety of colors of paper and other materials to promote creativity. Every butterfly will look different according to kids preferences and early learning skills.
Supplies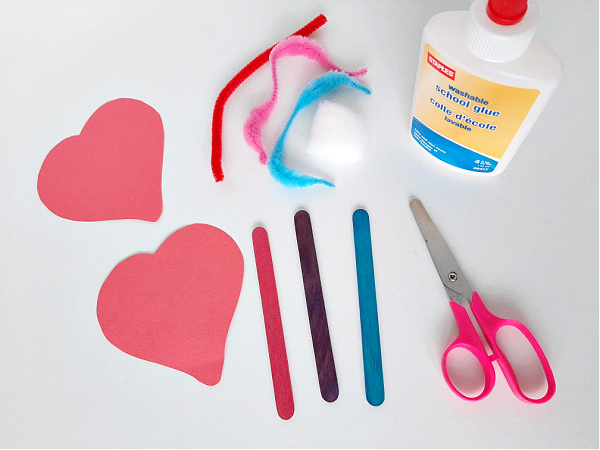 construction paper
chenille stem or pipe cleaner
craft stick
cotton ball
glue
scissors
Provide pre-cut heart shapes or a template for kids to trace around. You can also encourage kids to draw and cut out their own wings for an even more kid-led activity.
Instructions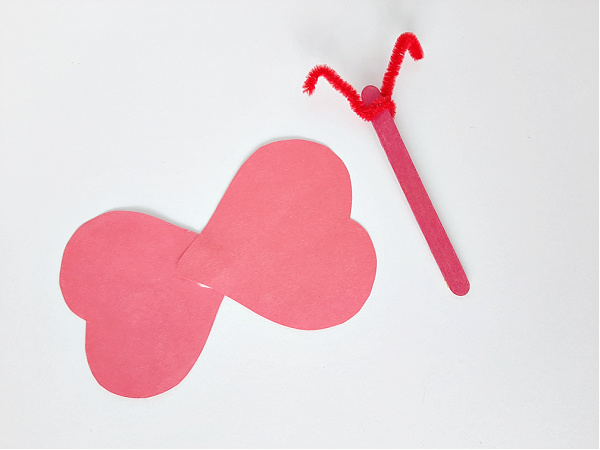 1. Glue the heart shapes together at the points to make the butterfly wings.
2. Twist a chenille stem or pipe cleaner around the top of the craft stick to form antennae.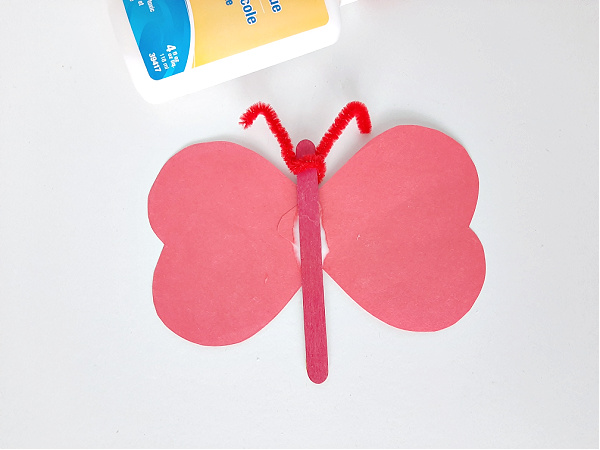 3. Glue the craft stick to the center of the wings to form the body of the butterfly.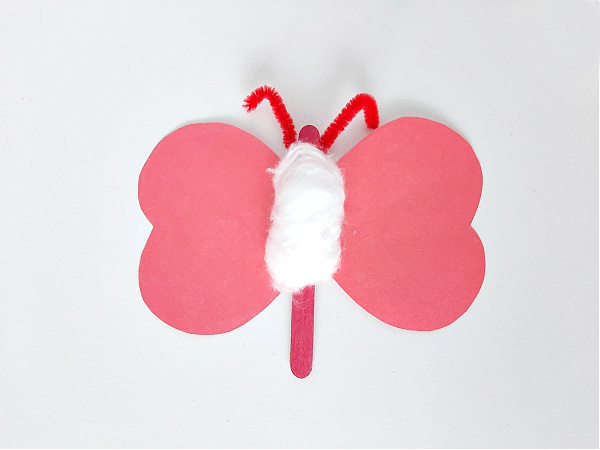 4. Stretch a cotton ball slightly to lengthen. Glue the cotton to the craft stick.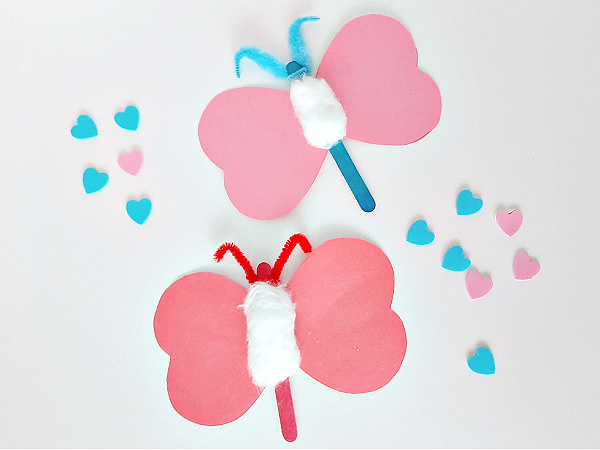 There is lots of opportunity to decorate the wings with stickers, crayons, or glitter glue. Provide as many options as you prefer to finish the butterflies.
The amount of time spent on this or any activity will depend on kids interest and skill levels. Support open-ended projects to ensure each child explores the materials at his or her own pace.