Corrugated Cardboard Flowers Preschool Painting Activity
You'll be delighted to welcome spring with the colorful flowers kids make in this fun painting activity. You'll be even more delighted with the easy setup using recycled cardboard and straws.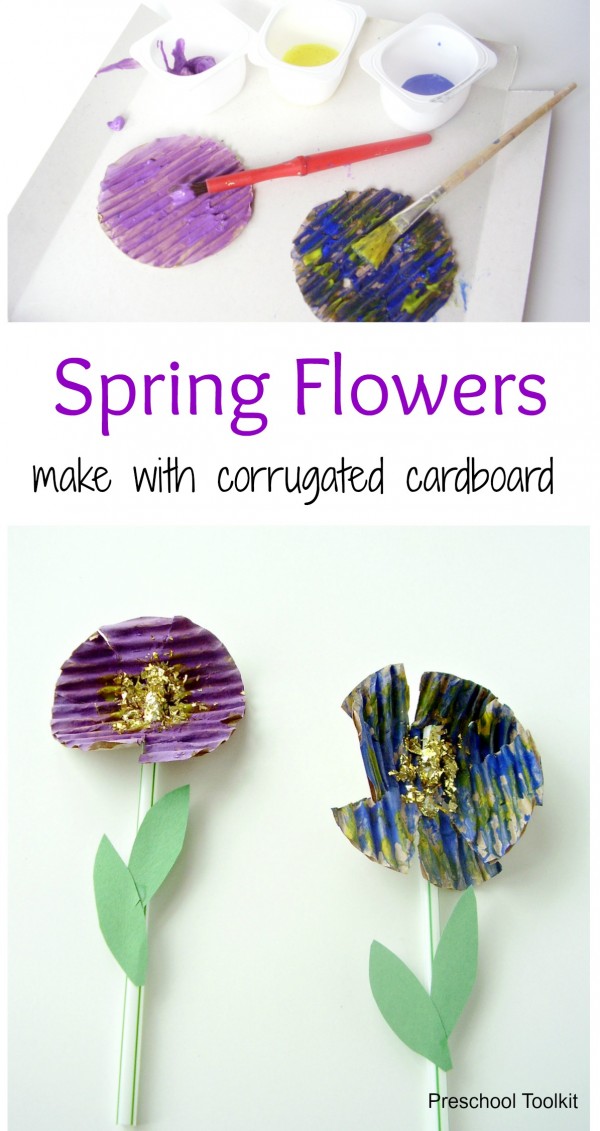 This post contains affiliate links. Privacy and Disclosure
Spread signs of Spring around your home with these pretty kid-made flowers. The activity is easy to provide with everyday materials such as paper, scissors and glue, along with some glitter or homemade confetti.
Note: Biodegradable glitter is recommended over traditional glitter which is not environmentally friendly. You can also choose to make your own paper confetti to use as 'pollen' for the flowers. This card-making post shows how we made the paper confetti.
Make a bouquet of flowers for a special occasion or to display as a decoration. All that's missing is the scent!
Spring flowers crafts
These pretty flowers are easy to make with corrugated cardboard. The ridges in the cardboard give the flowers added texture. You can use regular cardboard or other textured papers if corrugated cardboard is not available.
This activity is great for supporting early childhood skills. Kids can be creative with the colors of the flowers they make. They'll use their fine motor skills to cut paper with scissors and put the flower pieces together with glue.


Supplies for cardboard flowers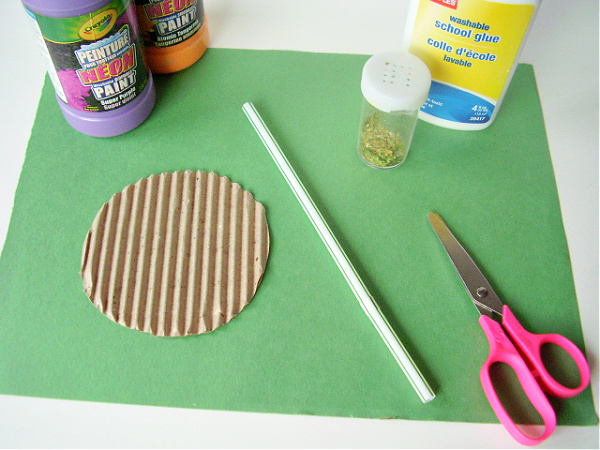 corrugated cardboard
straw
paint
glue
Instructions for cardboard flowers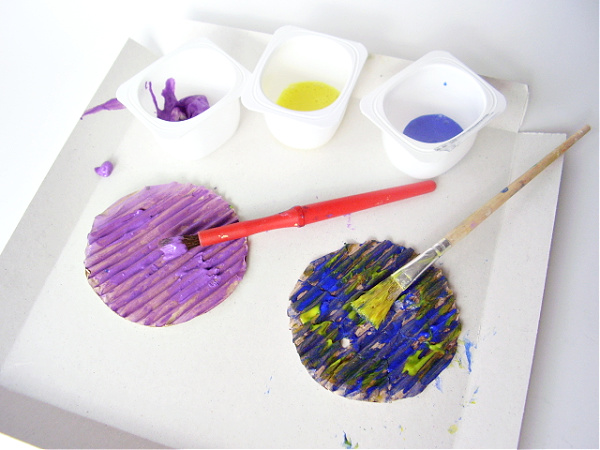 1. Cut 3" (8cm) diameter circles from corrugated cardboard.
2. Paint with pretty colors. Allow to dry.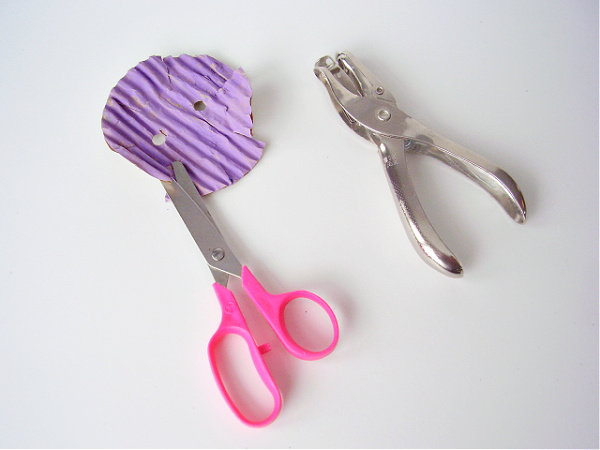 3. Make two holes in the middle of the circle with a hole punch.
4. Cut slits around the circle to make 8 petals.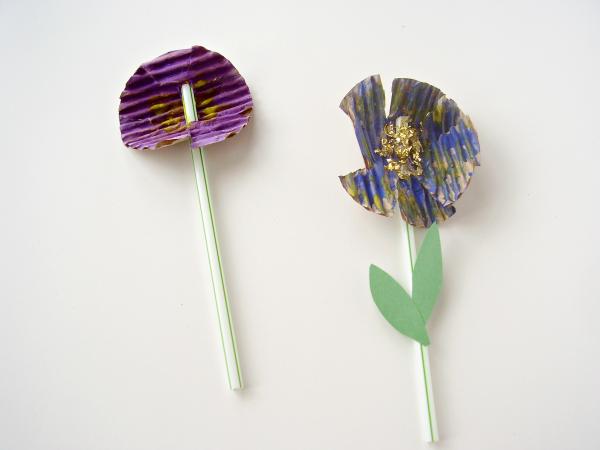 5. Insert a straw through the center holes for a stem.
6. Spread glue over the portion of the straw which is visible in the center of the flower.
7. Sprinkle glitter or paper confetti over the glue. This is the pollen!
8. Cut out leaves from construction paper, then glue to the straw.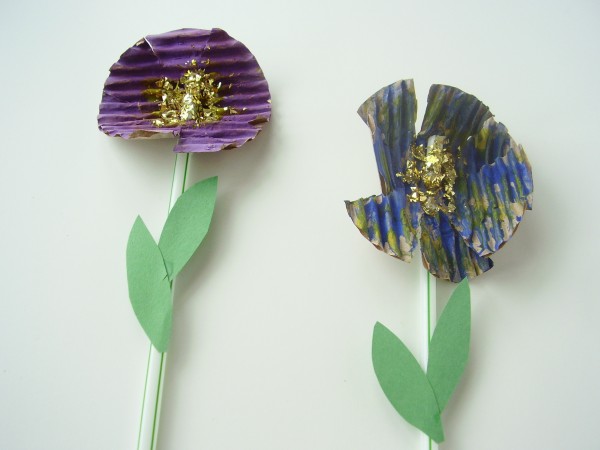 Proudly display the flowers in a vase to welcome spring and summer. You can almost smell their scent!
Follow us on Facebook, Pinterest and Twitter.