Kid-Made Valentine Cards Fine Motor Activity
Valentine greetings are extra special with kid-made cards. These Valentine cards are so easy to make and provide lots of creative options. Kids can add their own designs to the cards with fun craft materials.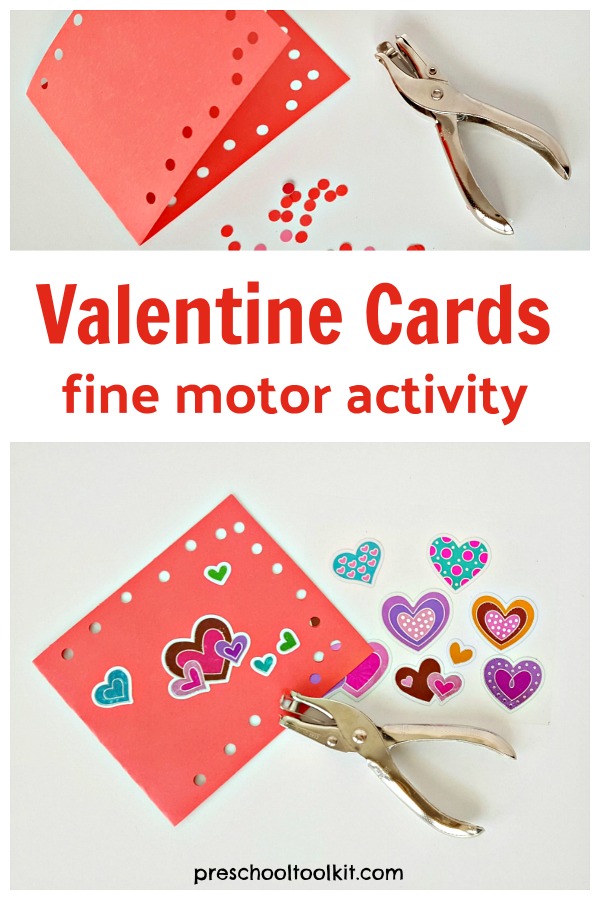 Privacy and Disclosure
for information on cookies and affiliates
This process art activity is perfect for supporting creativity and fine motor skills.
Kids can decorate their cards simply with stickers, or choose from a variety of craft materials such as crayons, markers, paint, felt or paper heart shapes.


Kid-made cards activity

Process art means engaging in a creative opportunity that does not depend on an accepted or expected outcome. This post from Gift of Curiosity explains the concept in more detail.
A hole punch is being provided to engage fine motor muscles. Guide your early learner on the use of the hole punch, then no further instructions are needed on where to place the holes to create a design on the paper.
Supplies for kid-made cards
card stock or construction paper
hole punch
glue
crayons or markers
stickers
Provide a variety of art materials to choose from to decorate the cards.


Instructions for kid-made cards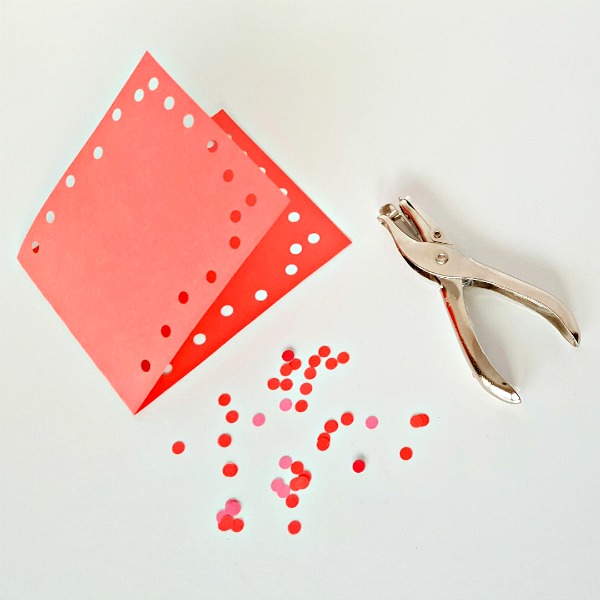 Fold a piece of paper to the size of the card you want to make.
Start hole punching! It would be fun to use hole punches that make different designs such as heart shapes, but a regular hole punch works for this activity.
Save the confetti from the hole punch for decorating the cards. It can also be used in other projects such as our fireworks craft.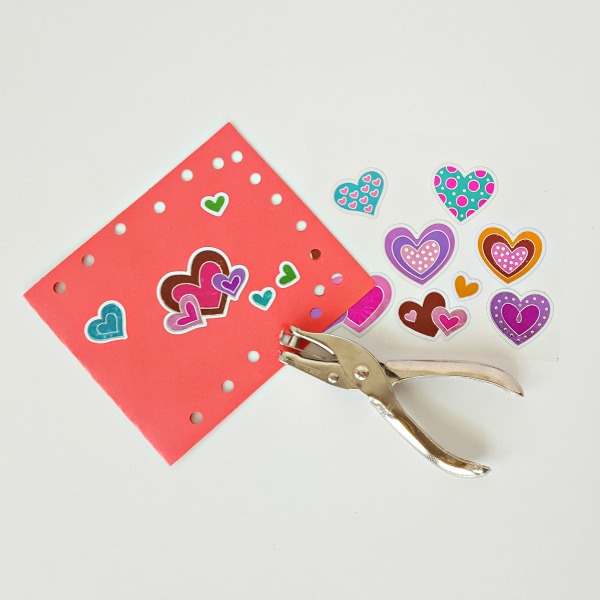 Decorate! Removing the stickers from the backing requires exercising those fine motor skills.
Younger kids can draw pictures inside their cards; older kids can print the name of the person receiving the card, and sign their name inside.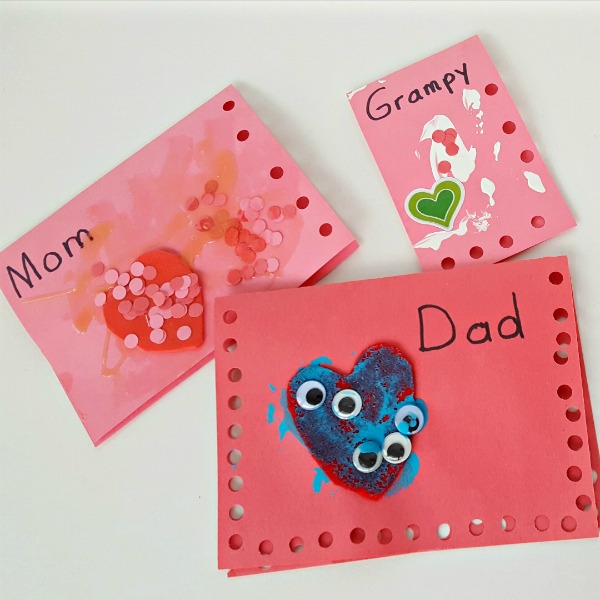 Here are a few of the Valentine cards we created. Googly eyes just go with everything!
Once the cards are ready to deliver, make this Valentine Mailbag to easily carry the cards.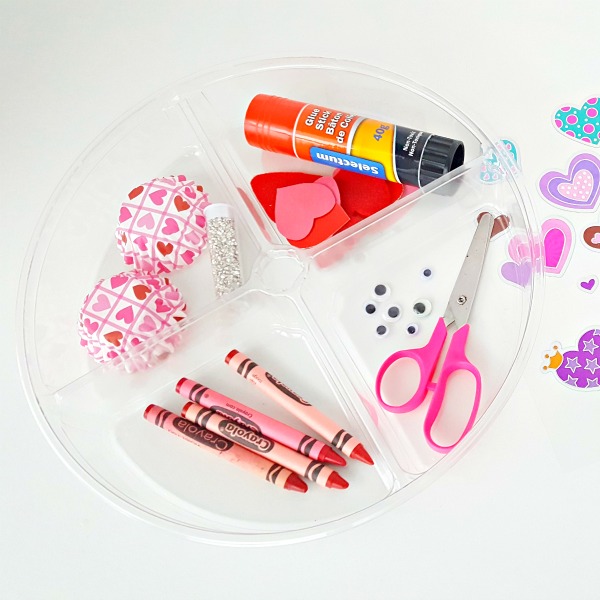 If you want to provide materials other than stickers, transport extra craft supplies to the work area with a tray or craft box to make setup and cleanup easy .
Use a serving tray, a divided produce tray from the grocery store, or even make your own craft tray.
Related: How to make a craft tray from a cardboard box lid.
from STEAM Kids Series of Books
(affiliate links)