Easy to Make Heart Shaped Bean Bags for Kids Valentine Games
These heart shaped bean bags are perfect for a Valentine theme with kids at home or in the classroom. The bean bags are easy to make, and perfect for kids of all ages to use with games of toss.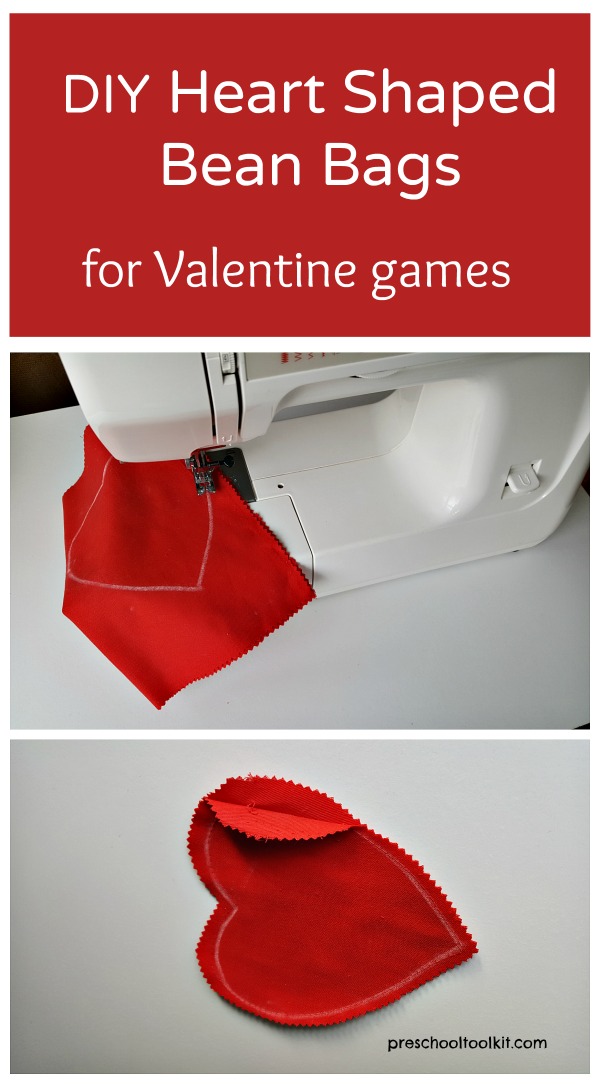 This post contains affiliate links. Privacy and Disclosure
Kids love bean bag games any day of the year. You can make the games a little more festive for seasonal events like Valentine's Day.
Make the heart shaped bean bags for learning through play with activities ranging from target games to alphabet games.
How make heart shaped bean bags
This tutorial is for bean bags made with a sewing machine. I used sturdy red cotton and a rice filler.
If no-sew is a better option for you, I listed some sites at the end of the post where you can find just what you need!
Instructions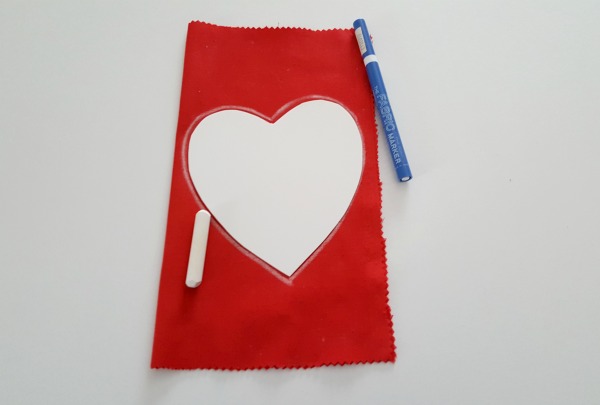 1. Trace a heart shape onto red fabric with white chalk or a fabric pencil.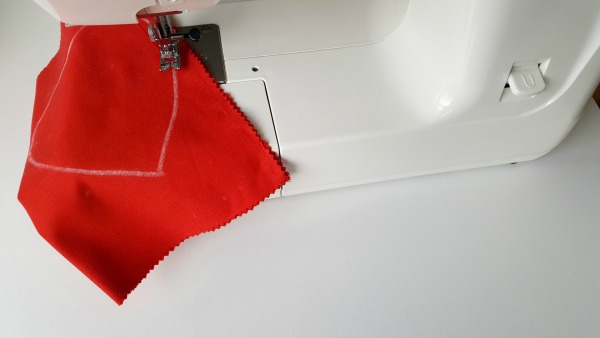 2. Stitch along the chalk line, leaving a 2 inch (5 cm) opening for adding beans or rice.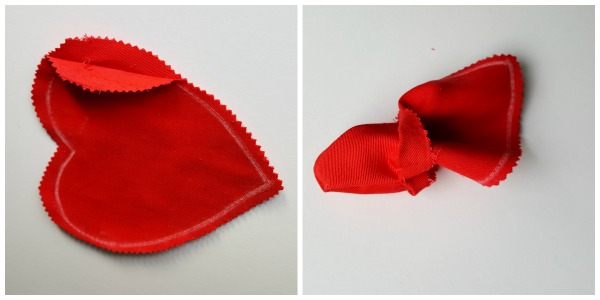 3. Pull the fabric from the inside to the outside so right sides are out.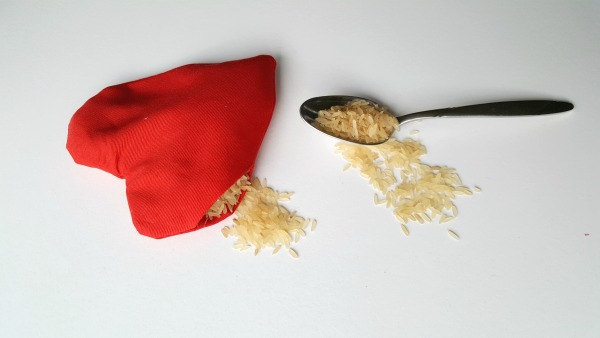 4. Fill the bean bag with beans or rice.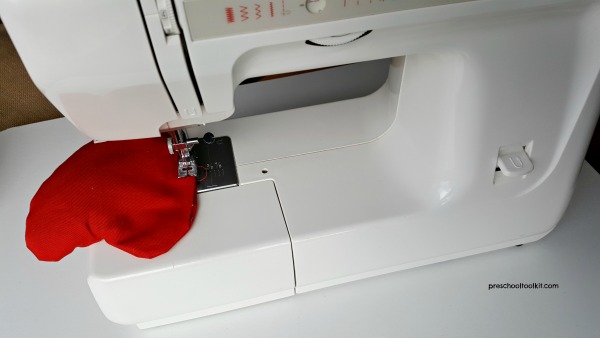 5. Sew the opening by hand or on the sewing machine.

Your bean bag is ready for Valentine fun!
Fun ways to play with bean bags.
You might also like these no-sew options!
1. Use a glue gun : Mama OT
2. Use duct tape : Frugal Fun for Boys and Girls
3. Use hemming web : The Train Drivers Wife
Create your Valentine theme with ideas from our Valentine Pinterest board.
Follow our Indoor Play on Pinterest for more games and activities!