Mother's Day Bouquet Preschool Craft
Kids will have fun choosing and arranging flowers to make a beautiful bouquet for Mother's Day. This activity is easy to prepare and mess-free, and great for strengthening fine motor skills.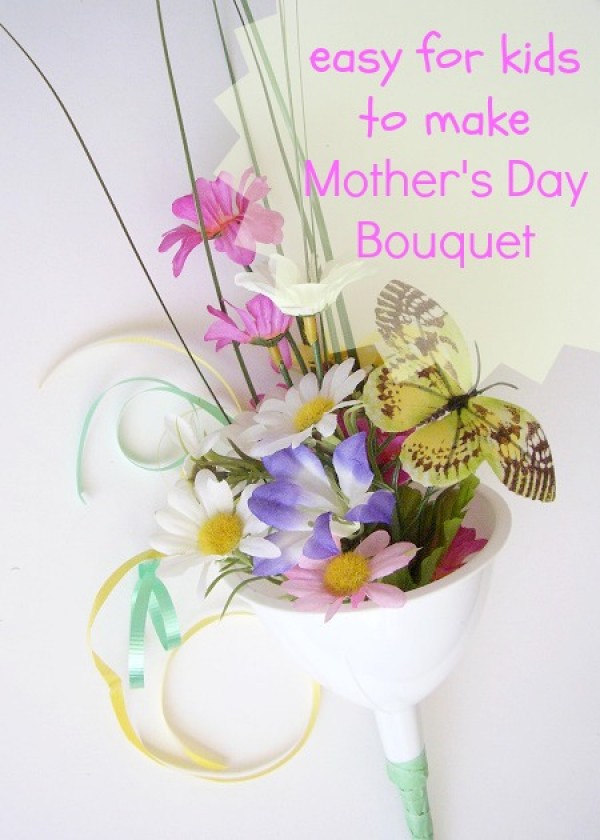 This post contains affiliate links. Privacy and Disclosure
Kids love giving gifts to their moms that they make themselves. This activity is perfect for hands-on fine motor play. Provide a variety of artificial flowers and colorful ribbons kids can choose from to make a pretty bouquet for Mother's Day.
Supplies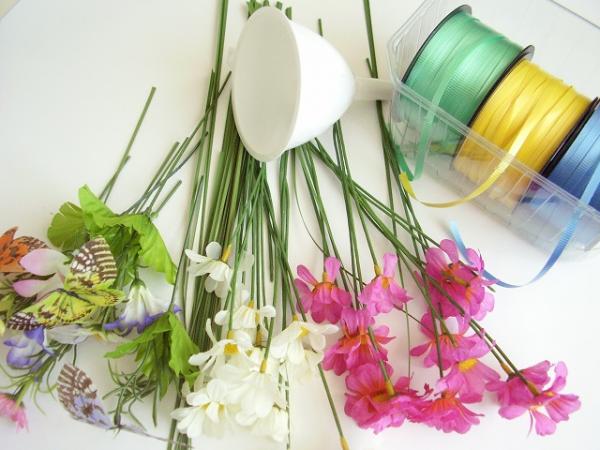 Artificial grasses and flowers are available at your local craft or dollar store. Usually they come in bunches that can be separated into individual flowers by cutting the wire stems with pliers or scissors.
The flowers may have leaves attached. The leaves will help to support the flowers in the funnel and fill out the bouquet.
A butterfly adds a fun, decorative touch!
Small-sized flowers work best for this activity.
Instructions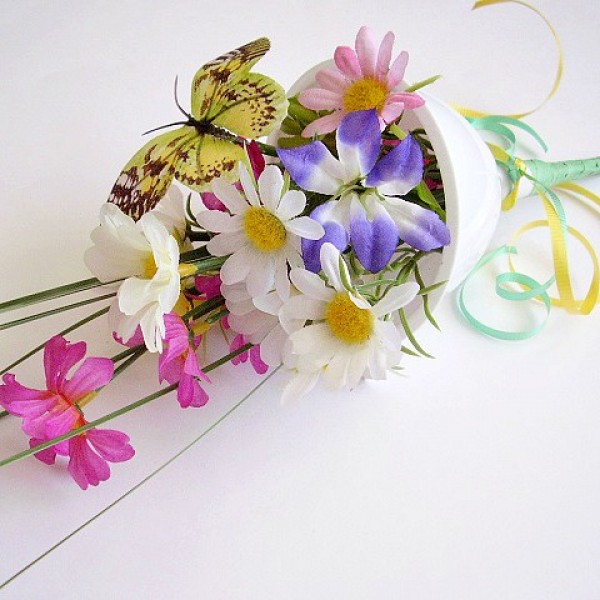 Poke the stems through the funnel until a bouquet is created. Kids will want to insert and remove flower stems until they achieve the desired effect.
Stems should protrude from the bottom of the funnel so you can wrap tape around the ends of the stems to secure the bouquet to the funnel.
You may have to assist kids with winding colored tape around the end of the stems to secure the bouquet to the funnel. If the stems are too long, trim them to make them more manageable. They will form a handle for the child to hold the bouquet.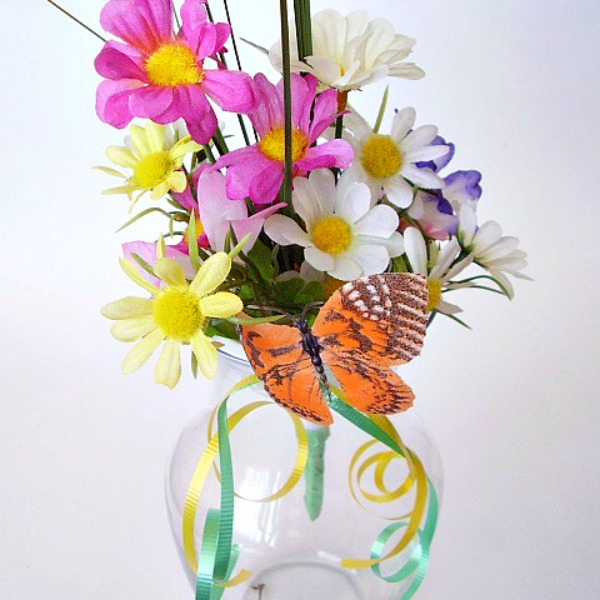 Set the funnel into a vase to display your bouquet.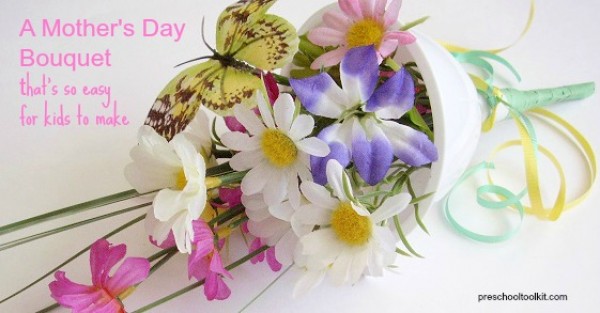 Kids will be so proud to present this pretty nosegay on Mother's Day.
Happy Mother's Day!