Handprint Doily Fine Motor Craft
A handprint craft is a fun Mother's Day activity for toddlers and preschoolers. This simple painting activity has beautiful results that kids, and grownups, will love.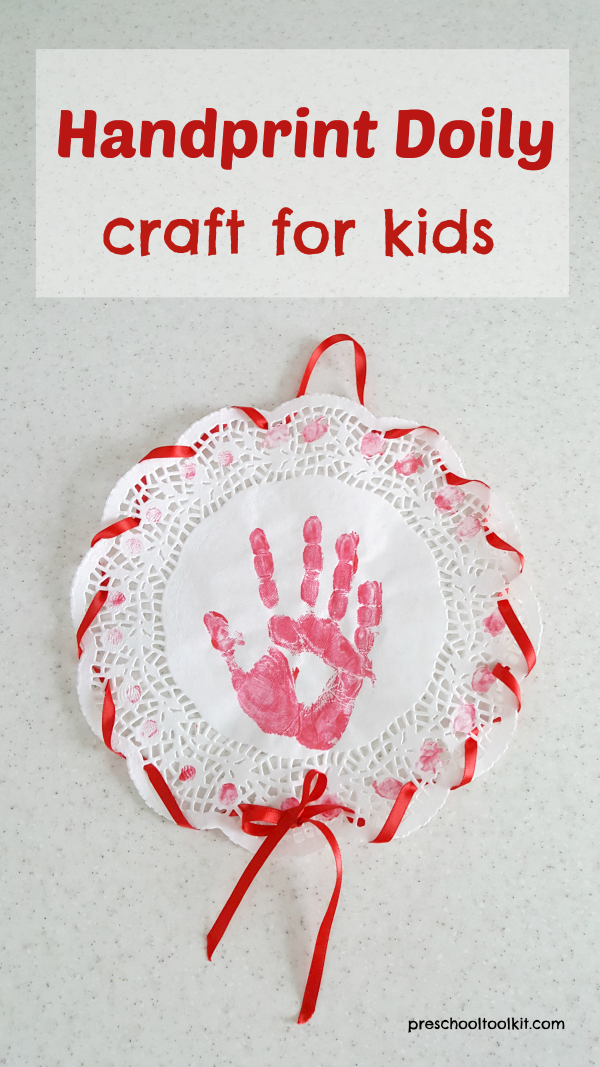 This post contains affiliate links. Privacy and Disclosure
Handprint crafts support hands-on fun and learning as kids explore and create.
Kids can make handprints in many different ways with fun crafts and activities. Tracing hands, finger painting, and pressing hands in play dough, all provide excellent opportunities to engage fine motor and creative skills, while strengthening fingers and hands.
Kids love making hand print crafts, especially for special occasions like Mother's Day or Valentine's Day. But making hand prints is an activity kids can do any day of the week.
Hand print doily craft
What makes hand prints so much fun for kids to make? Is it the feel of the paint on their hands? Is it the excitement of seeing a part of themselves take shape on a canvas? Or is it the fun of sharing a special keepsake with a grownup? It's probably a combination of all of these.
This activity requires few materials and can be adjusted to suit the supplies you have on hand. We used silk ribbon but gift wrap ribbon could work as well. We used a large 10 inch (25 cm) doily but a smaller one would be fine!
Let's get started with some sensory and creative fun!
Supplies for doily craft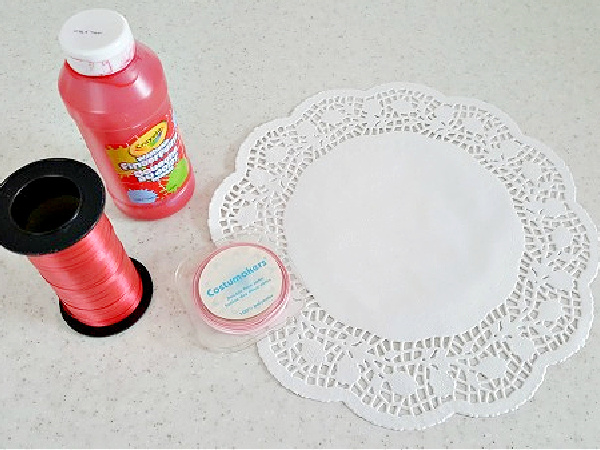 washable paint


plastic yarn needle
Instructions
1. Press your hand in paint in a tray, or spread paint on the palm and fingers with a paint brush, to cover the hand completely.
2. Press the painted hand onto the center of the doily.
3. Make thumbprints or fingerprints around the perimeter of the doily.
4. Let dry.
5. Lace narrow ribbon through the holes in the doily. You can make holes larger with a hole punch so lacing is easier for young children.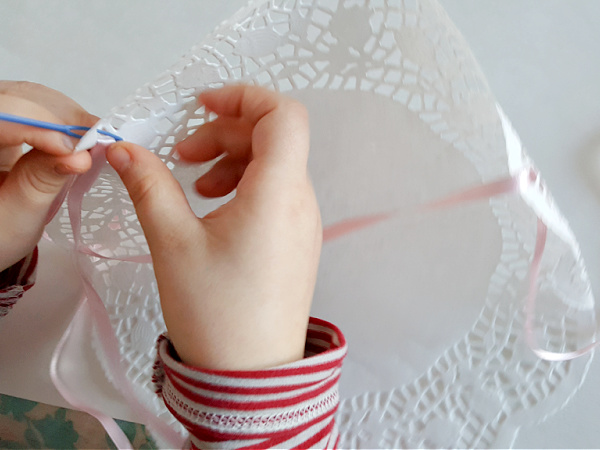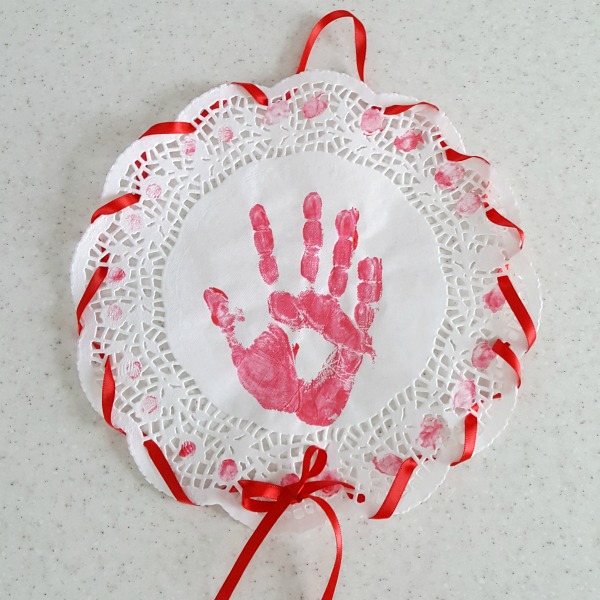 Help your child tie a bow once the ribbon has been looped through the holes. Leave a little slack at the top for a hanger if possible, or simply add another piece of ribbon with tape.
Be creative with paint colors and ribbons. How about something green for St. Patrick's Day?
This simple hand print activity makes a perfect gift for Mother's Day or any special occasion!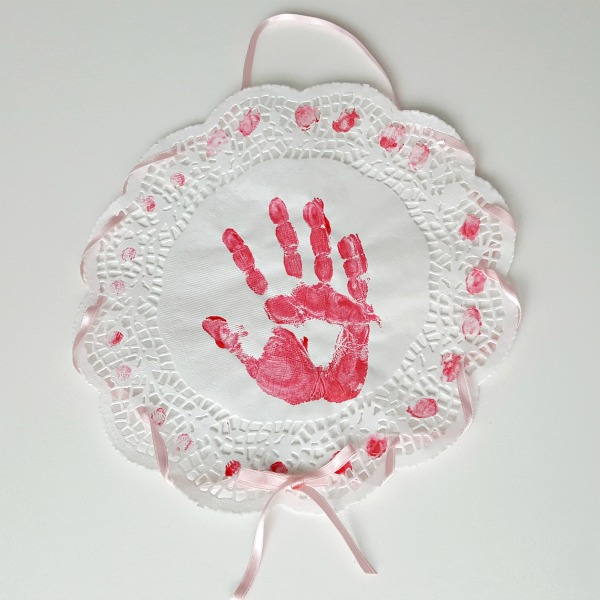 Handprint crafts from kid-friendly bloggers
Handprint Unicorn Craft from The Resourceful Mama
Autumn Handprint Tree from Arty Crafty Kids
Handprint Mother's Day Poem Printable from Glued to My Crafts
Baking Soda Clay Handprint Keepsake from Mama Papa Bubba
Follow our Crafts Pinterest board for more fun activities!