Preschool Music Program Printable
This music program is an easy way to add music and movement to your daily activities at home or in the classroom. It provides opportunities for preschool and kindergarten children to play and learn. The program is available as a printable pdf.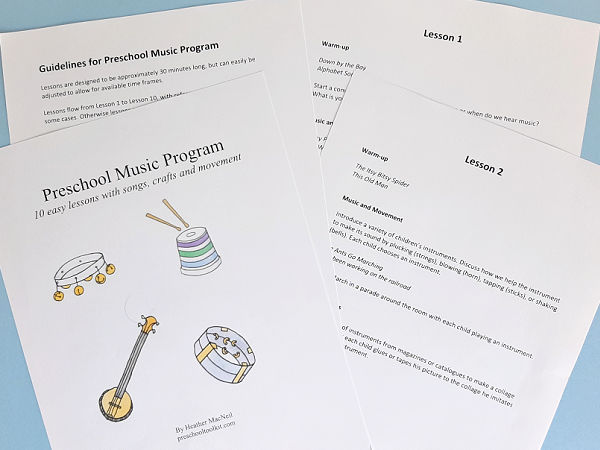 Privacy and Disclosure
for information on cookies and affiliates
This music program is designed with early learning teachers and parents in mind. The lessons are fun and easy, and no musical experience is required.
The program includes ten easy lessons with popular tunes and fun arts and crafts the kids will love.
The songs can be found on YouTube.
The art sessions use everyday materials and craft supplies.
The program is free and ready to download!
Songs, crafts and gross motor movements combine in every lesson to provide awesome fun and learning.
Each lesson consists of four parts: Warm-Up, Music and Movement, Arts&Crafts, Wrap-Up.
The introduction provides tips for using the lessons, including seating arrangements.
The program can be adapted to the ages, interests, and skill levels of the children in your care.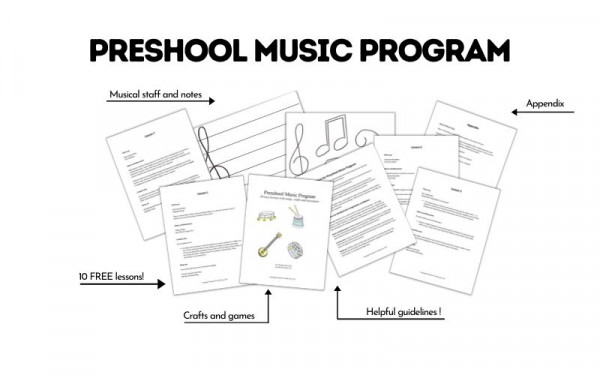 This is a free printable file you'll find on my Teachers Pay Teachers page.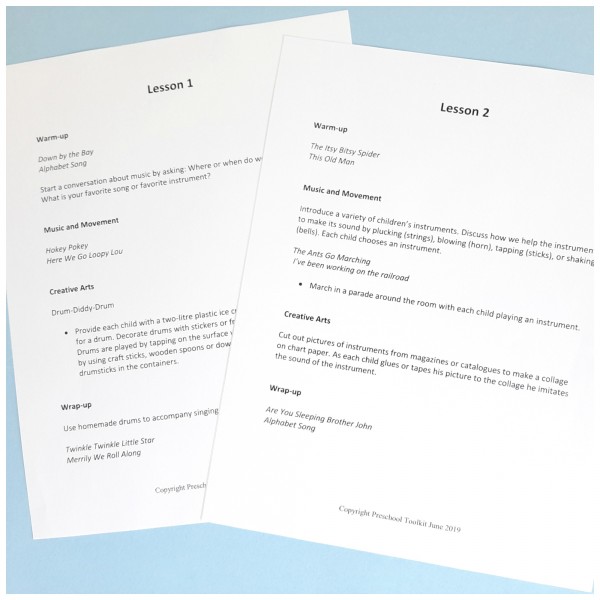 Get started on your musical adventure with this free download.