Post Office Dramatic Play for Preschoolers
Kids love the excitement of sending and receiving mail. You can easily extend the post office experience with some fun dramatic play. Kids can make their own mail boxes, and deliver letters with a homemade mailbag.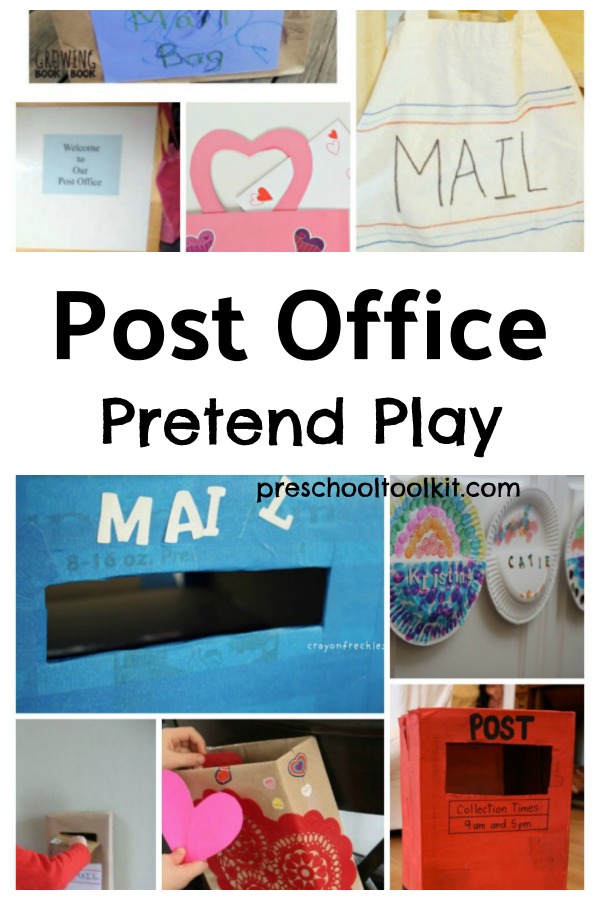 This post contains affiliate links. Privacy and Disclosure
Writing and mailing a letter to a friend, or receiving a birthday card in the mail from a grandparent, are fun experiences for kids.
There is a special feeling you get when you receive a letter in the mail addressed to you. Kids can share that feeling with others when they write letters or draw pictures to send to a friend or family member.
Here are a few more ways kids benefit from post office dramatic play:
Kids 'write' letters using a combination of words and drawings based on their skill levels.
Kids role play the job of the mail carrier or post office worker.
Kids engage fine motor, cognitive and literacy skills as they write and prepare letters and parcels for mailing.
Kids can track actual mailed letters online or trace their journey on a map or globe.
Post office dramatic play is one of the best opportunities for kids to be creative with pretend play.
This roundup provides ideas for making both mailbags to carry the letters kids write, and mailboxes for posting the mail.
Mailbags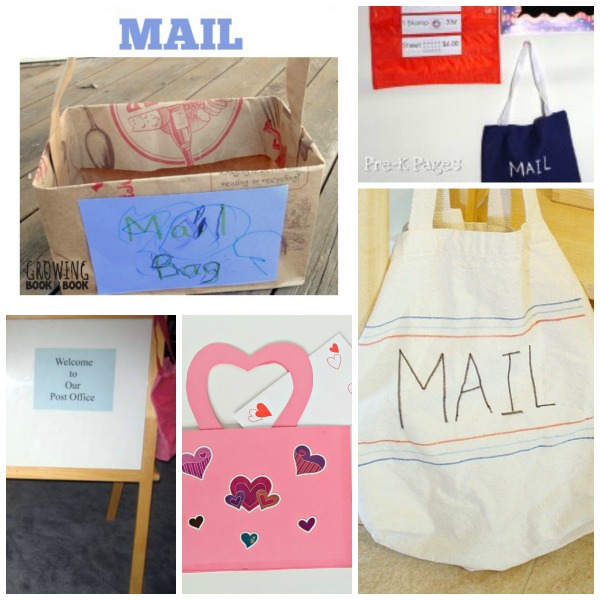 Decorate a cardboard box for a Making and delivering the mail activity. / Growing Book by Book
Add a mailbag to the housekeeping corner for Post office dramatic play / PreK Pages
Discover and explore with post office play in this fun activity. / Buggy and Buddy
Make a Paper mailbag craft for pretend play with a Valentine theme. / Preschool Toolkit
Gather up your cloth shopping bags for Post office play with reusable bags / JDaniel4's Mom
Mailboxes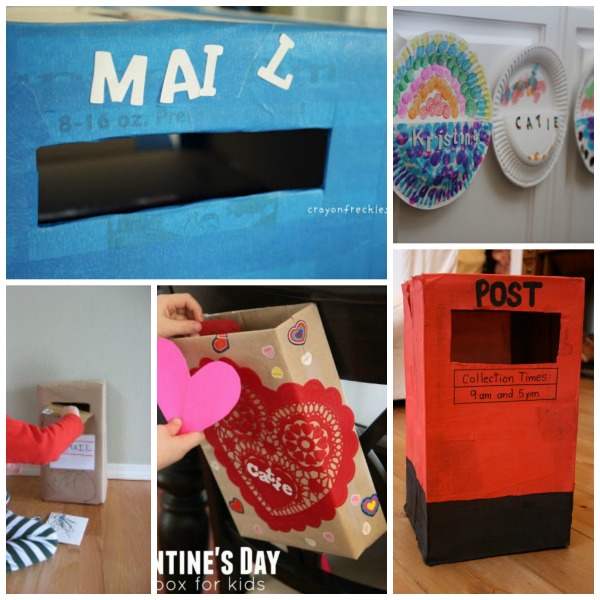 Make a mailbox with a cardboard box for Mailbox and mailbag pretend play. / Crayons and Freckles
Decorate Paper plate mail boxes with a child's name on each one. / Toddler Approved
A kid-size prop is fun for Post box play / The Imagination Tree
A small mailbox like this Cereal box mail box is easy to make from everyday material. / Red Ted Art
Support dramatic play with a Homemade mail box / Feels Like Home