Simple Weights and Measures Preschool Science
Kids can have fun counting and weighing everyday objects with these simple experiments. Provide new ways to experiment and discover as you explore weights and measures.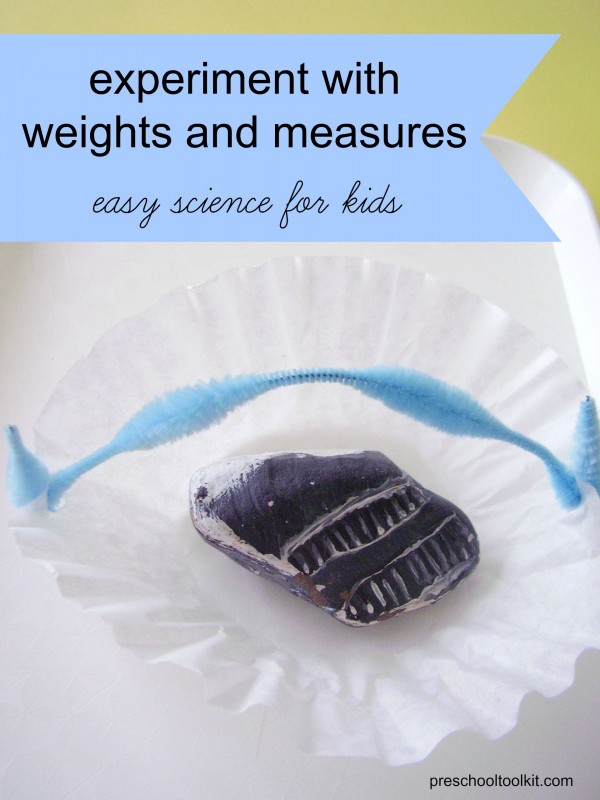 This post contains affiliate links. Privacy and Disclosure
Science with preschoolers is easy if you remember two things.
First, you don't need a lot of expensive supplies to conduct science experiments with kids.
You can easily explore and discover with simple household materials.
Second, you do need an infectious sense of wonder and inquisitiveness.
Hands-on activities provide a medium for engaging kids in trial and error, experimentation, and observation.
We can encourage kids to explore their surroundings by providing resources, engaging in a variety of activities, responding to countless questions (even if we don't always know the answers!).
Weight experiment with a coffee filter
Can a coffee filter lift a rock?
How many clothespins can a paper filter hold?
Join the experiment and make your own observations and deductions.
You will find the full tutorial on The Jenny Evolution where I am a guest blogger.
Visit her site to get all the instructions. Have fun counting and weighing with coffee filters.
More fun science activities for kids.
(affiliate)