Rainbow Octopus Preschool Craft
Kids will have fun making a friendly octopus craft while exploring the colors of the rainbow. Highlight your exploration of colorful sea creatures by creating a new species.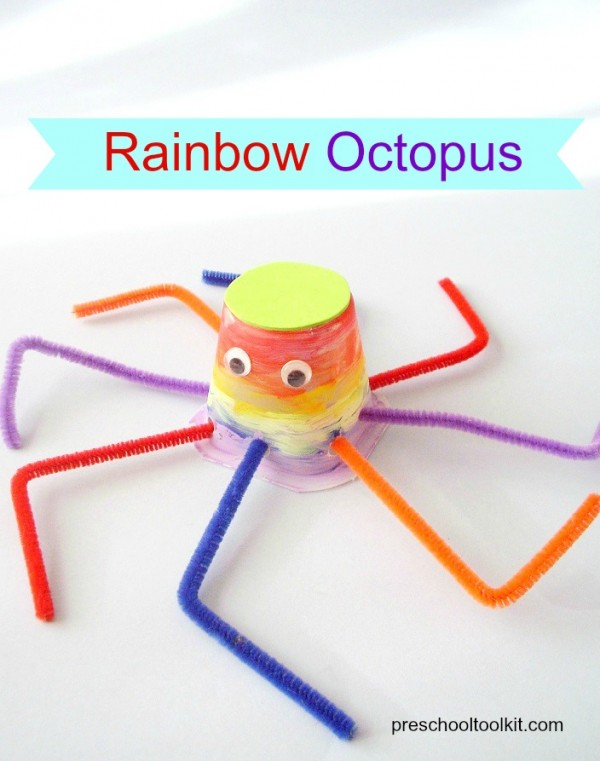 This post contains affiliate links. See our disclosure.
Kids can use their imaginations to create a new kind of octopus, one with all the colors of the rainbow.
In this activity, recycle a pudding or yogurt cup to turn into a sea creature with colorful paints.
Rainbow octopus
Supplies for rainbow octopus:
washable paints
chenille stems
craft eyes
plastic yogurt or pudding cup
foam sheet
Instructions for rainbow octopus: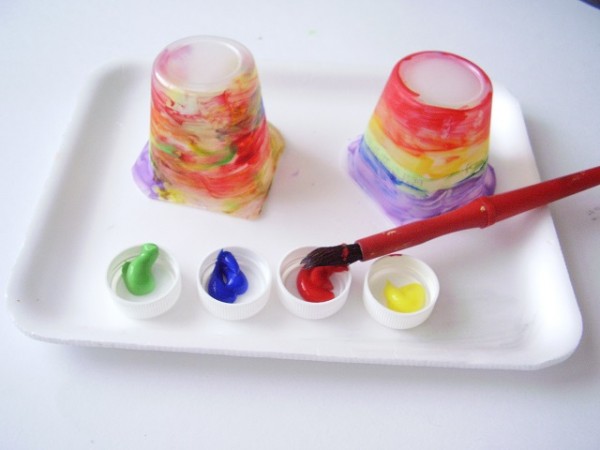 1. Pour a variety of paint colors into bottle caps.
2. Place a pudding cup upside down on a foam tray.
Steady the cup by pressing a fingertip on the top of the cup as you paint.
Rotate the tray to reach unpainted areas without touching the painted part.
3. Cut out a circle from a foam sheet to glue to the top of the cup after the paint dries.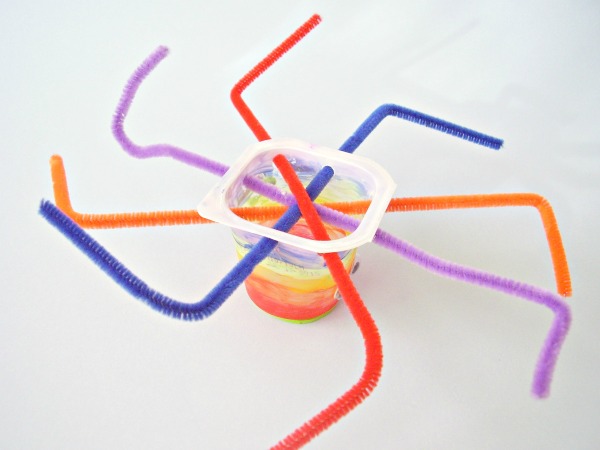 4. Hole punch around the top edge of the cup (8 holes).
5. Insert chenille stems through the holes as shown in the photo.
Bend the end of each stem. This will make eight legs when the octopus is turned over.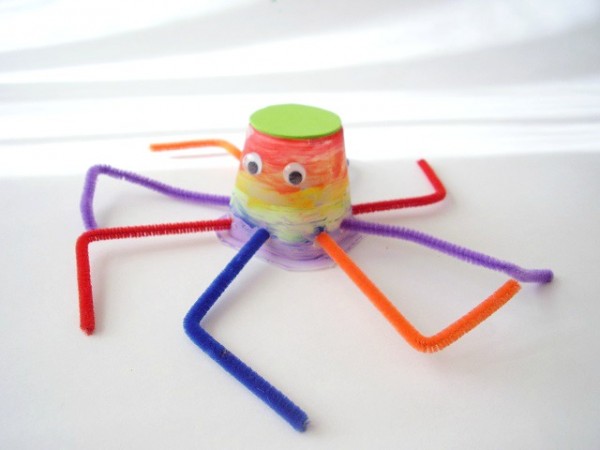 The rainbow octopus is a good example of what kids can create with their imaginations, just like our rainbow spider.
The closest thing to a rainbow octopus that I could find is the blue-ringed octopus, which is dangerous to humans!
This little rainbow octopus is a much safer option to be around! And it will be the highlight of your ocean theme.
Visit our Crafts Pinterest board for more amazing crafts and activities!
Follow us on Facebook, Twitter, Google+, Instagram