Preschool Math with Modeling Clay
This modeling clay activity combines science and art in a hands-on STEAM activity for preschoolers. Explore shapes and colors with fine motor tools in this simple modeling clay activity.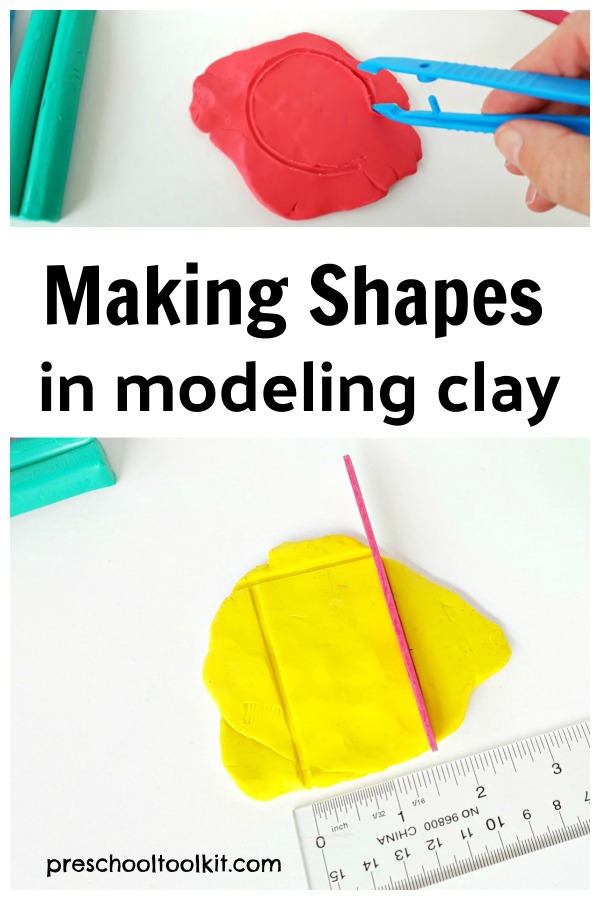 Privacy and Disclosure
for information on cookies and affiliates
Play dough and modeling clay are popular materials for kids. They can be used in creative ways with little or no instruction, so play times are mostly child-led.

In this activity, kids experiment making shapes in modeling clay with a variety of tools. As they play, kids exercise fine motor and math skills while enjoying sensory experiences with the different colors and textures of materials.


Related: Play Dough, Slime and More! Pinterest Board


Support early learning skills with this fun modeling clay activity that is easy to set up and practically mess free.
Modeling clay shapes
Modeling clay is a wonderful medium for kids activities - it's soft and pliable yet holds its shape.
In this activity, kids experiment with simple tools to make shapes in modeling clay, then remove them from the clay palette.
Kids observe how effective each tool is for drawing, pressing, digging and cutting.
Choose everyday fine motor tools that engage kids fingers and hands.
Supplies for modeling clay activity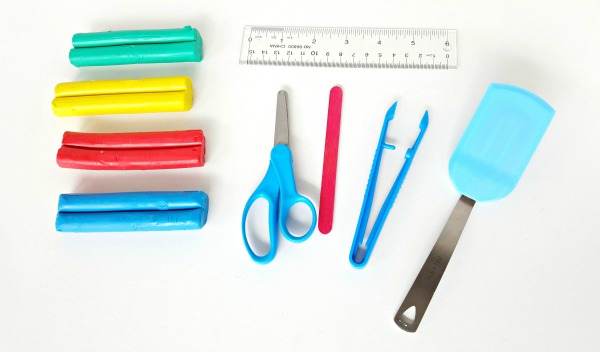 For this activity, provide different colors of modeling clay and a variety of tools such as scissors and craft sticks. Having options challenges early learners to make choices, comparisons, and conclusions.
Materials to include:
modeling clay
scissors
craft stick
tongs or tweezers
spatula or shovel
ruler
Instructions for modeling clay activity
Here are a few ideas for play with this activity.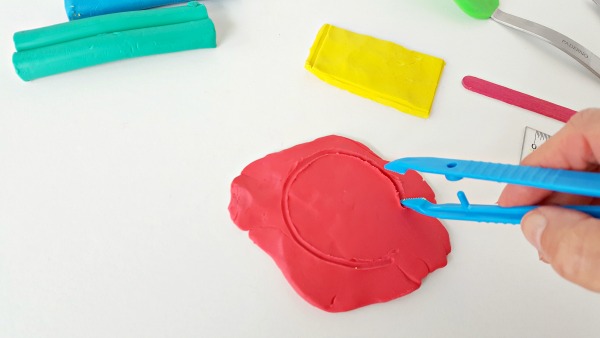 Flatten clay with fingers and palms of the hands to create a smooth surface on which to draw.
Select a tool to draw a shape in the clay.
Measure a shape with the ruler.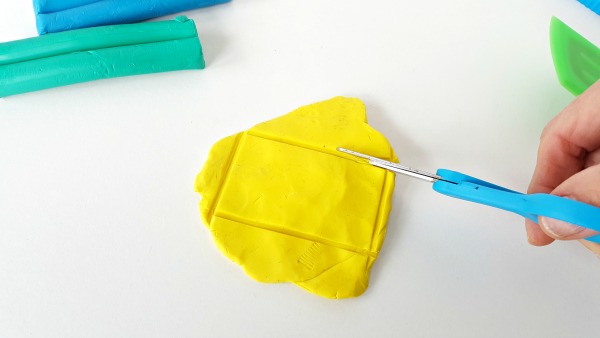 Cut out a shape with scissors.

To erase a shape, simple squeeze the modeling clay into a ball, or push into the surface of the clay with finger tips.
Notice how your hands and fingers are being used as tools to erase a drawing in the clay.

Flatten the clay and begin drawing shapes again!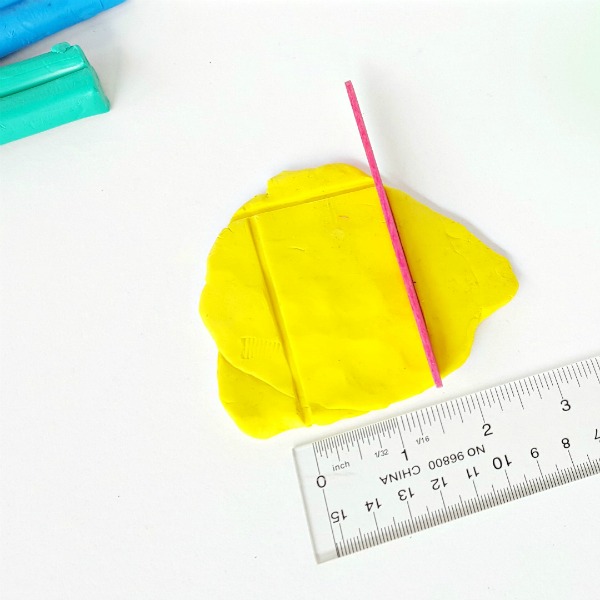 There are lots of options for science and art in this activity, along with fine motor and sensory experiences.
Kids can experiment with the size and color of shapes, the thickness of the shapes, and number of shapes.
How principles of STEAM are evident in this activity
Technology: experiment with different tools to draw and remove the shapes
Art: use different clay colors to make shapes
Math: count the number of lines needed to make each shape