How to Strengthen Fine Motor Skills with Modelling Clay
Use modeling clay in these fun child-led activities that support creative play. The clay is ideal for strengthening fine motor muscles while supporting imagination and independent play.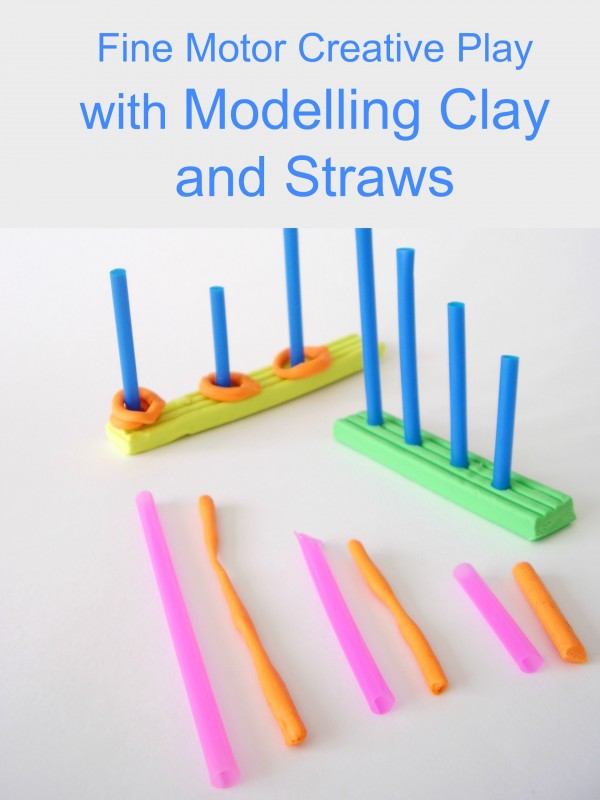 This post contains affiliate links. Privacy and Disclosure
Fine motor ability is essential for the development of handwriting skills, and is supported with activities that help strengthen and coordinate kids hands and fingers. Modeling clay is one material that is effective in supporting fine motor development.
Modelling clay is firmer than regular play dough so more finger strength is required to squeeze and mold the clay. This effort contributes to developing hand muscles and coordination.
Find out more about the benefits of using clay for strengthening fine motor skills from Childhood 101.


Modeling clay and straws activity


Modelling clay is flexible and strong, making it ideal for fine motor practice. A combination of straws and clay invites kids to build and create using hands and fingers and simple tools.
In this post, we illustrate ways kids can use their fine motor skills - cutting, squeezing, pressing - and math skills - sorting, stacking, counting - to make everything from a tall tower to a bowl of soup.
UPDATE: Plastic straws are used in this activity but they are no longer recommended for purchase. You can substitute environmentally friendly straws or use craft sticks.
Supplies for fine motor play with clay: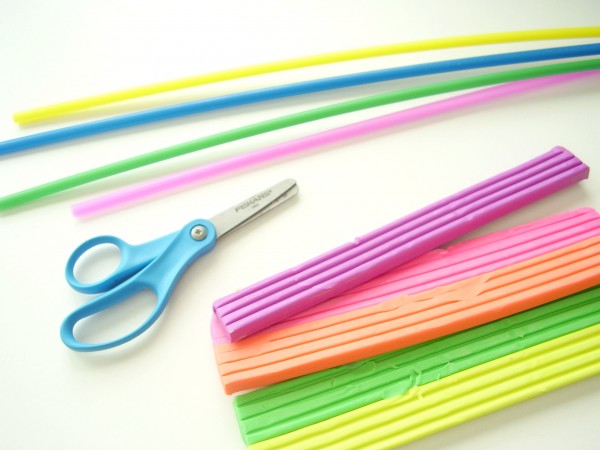 As already mentioned, plastic straws are not considered earth friendly. This activity is a good way to reuse plastic straws you might still have on hand that would otherwise go to the garbage. You can also substitute craft sticks or reusable straws to provide the activity.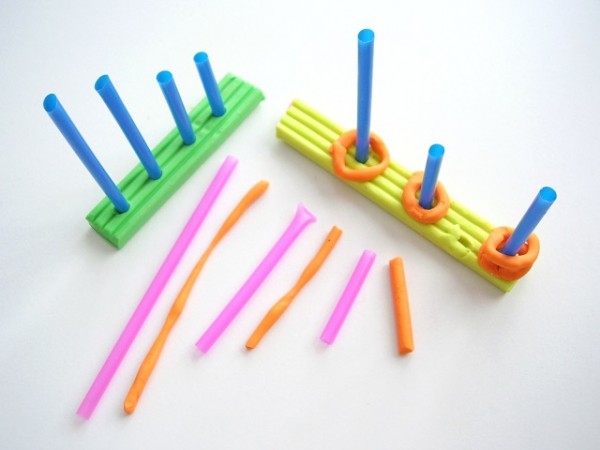 Learning through play with modelling clay


1. Cut straws in various lengths. Roll out strips of clay to match the lengths of the straws.
2. Arrange different straw lengths in a clay base from tallest to shortest.
3. Make circles with strips of clay and stack them on the straws set into a clay base.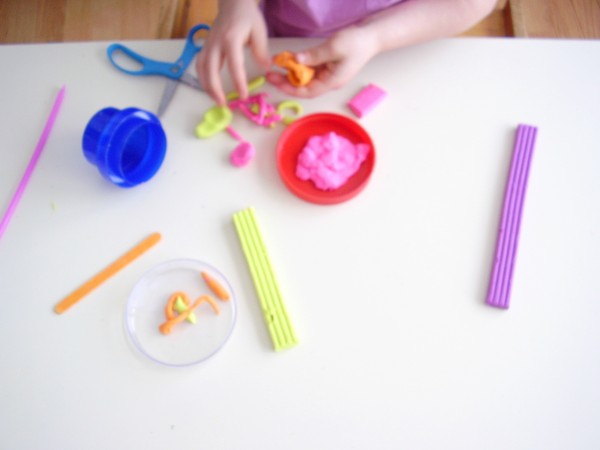 4. Cut straws and clay into small pieces to make spaghetti or soup. Use jar lids for plates and bowls.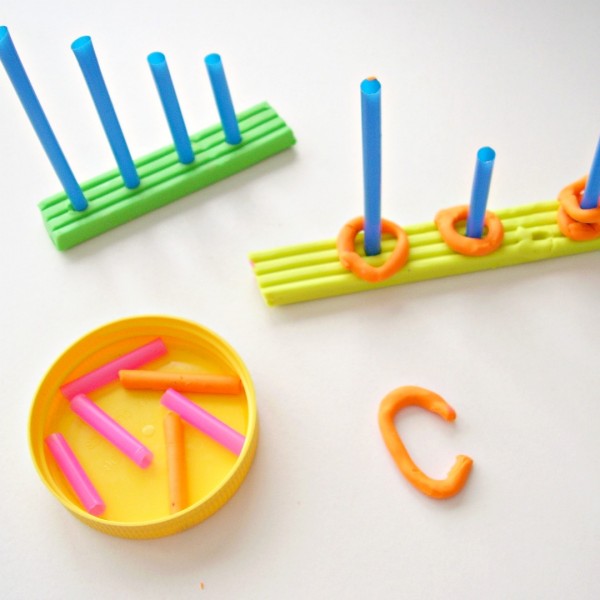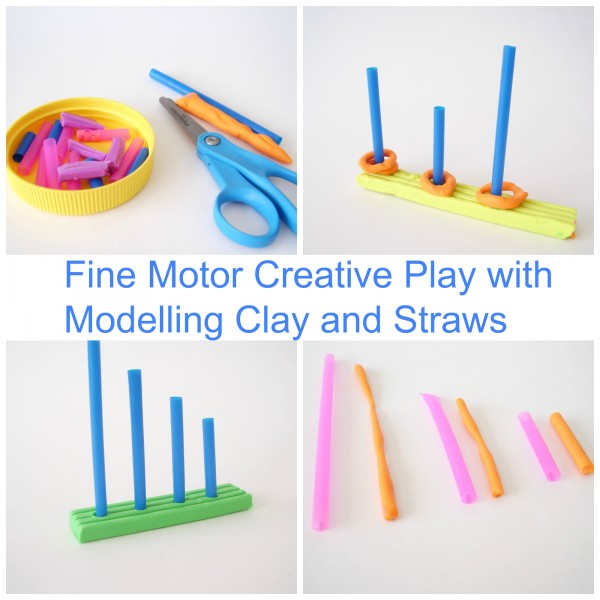 This activity provides fine motor and sensory play while encouraging creative and engineering skills.
You can introduce modeling clay as a quiet time activity, or as an indoor activity on a rainy day.
The added benefit is knowing kids are strengthening muscles they will use for future handwriting and other developmental skills.
More play with clay!
Finger painting with clay from Best Toys 4 Toddlers
Clay and pipe cleaner spider from The Imagination Tree
Color mixing with clay from The Jenny Evolution
Build a nest with modeling clay from Powerful Mothering
Creating with modeling clay from Craftulate