Learning Shapes Preschool Activity
Sorting shapes is fun and entertaining with this simple matching game. Kids engage fine motor and math skills as they match everyday objects to their outlines drawn on a card. Provide hands-on learning with math play in this shape recognition activity.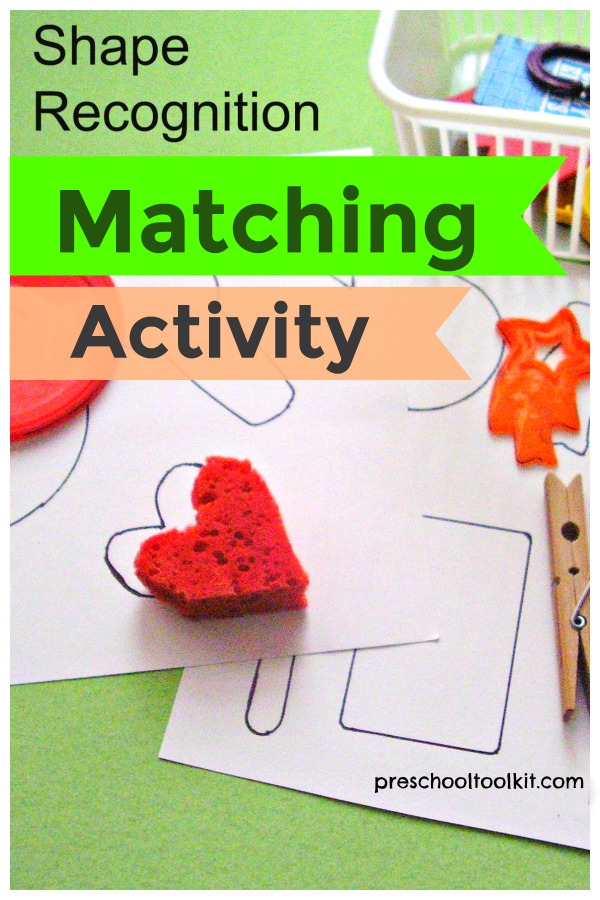 This post contains affiliate links. Privacy and Disclosure
This shape matching activity is a fun option for practicing early math skills. The activity is easy to set up with everyday materials. Kids can help with the setup, choosing objects and tracing simple shapes.
The activity is hands-on play with huge benefits. Many developmental skills are engaged, including fine motor, cognitive, and language. Kids also enjoy sensory experiences handling the different textures and colors of the materials.
Shape recognition activity
This activity is similar to a puzzle, where kids exercise cognitive skills, shape recognition and logic to choose pieces that fit in the spaces.
The stand-alone pieces are matched according to size and shape, without a relationship to the piece next to it.
A shape sorting play mat is easy to prepare with simple materials.
Trace small toys and other objects onto cardstock.


Laminate the mats for durability. Kids will want to use them over and over.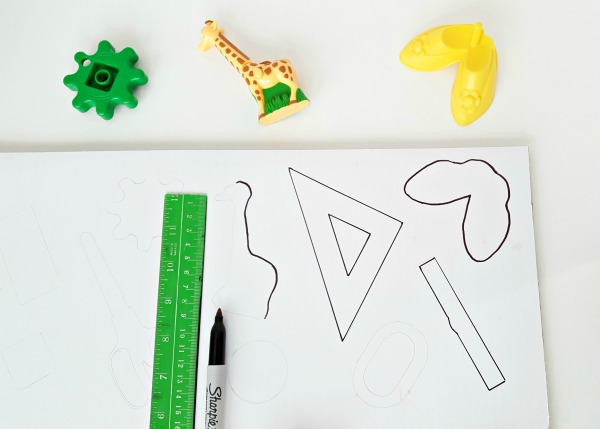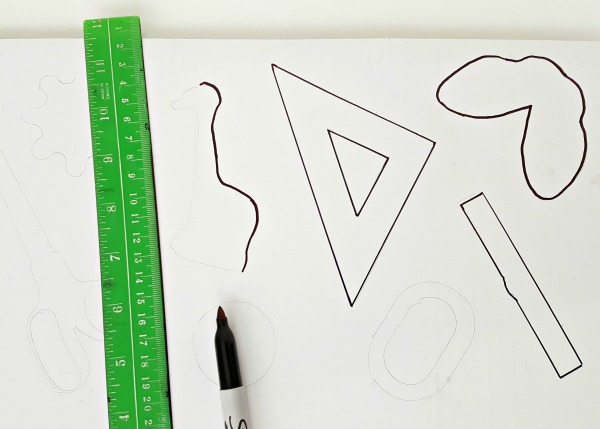 Highlight the traced shapes with a permanent marker. Use a ruler or straight edge as shapes require.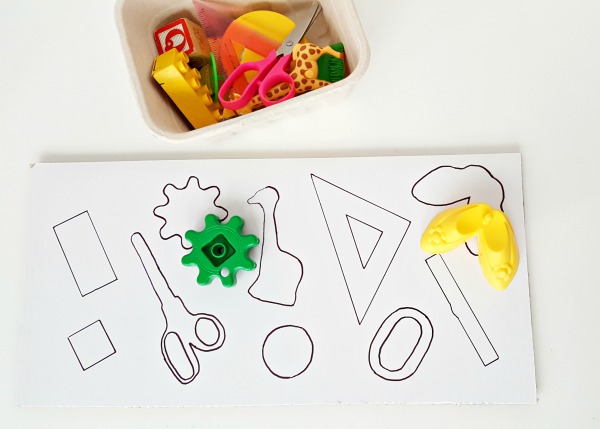 Place objects in a container next to the shape outlines.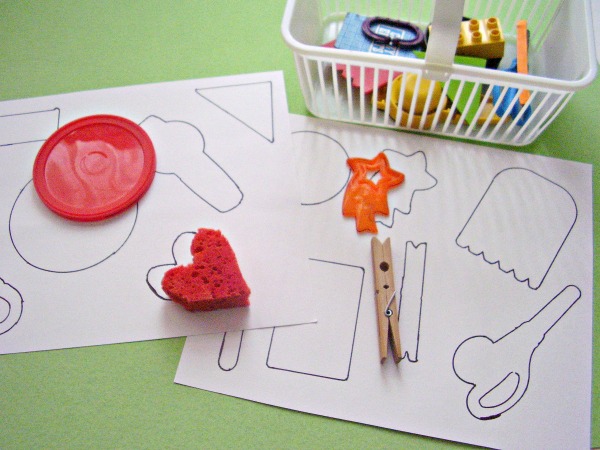 The play mat can be any size you want. Trace fewer items at a time onto the paper for younger children.
Learning through play
1. Make individual cards that kids can trade with friends in a small group setting.
2. Trace objects with the same color onto a card of the same color.
3. Have a scavenger hunt to find objects to trace onto cards.
Kids will have fun with this hands-on math play. Play mats can be placed on a shelf for easy accessibility during quiet time or independent play.