Explore Catkins with a Pussy Willow Preschool Craft
Exploring catkins is fun and easy for kids with this spring craft. The simple materials have interesting colors and textures, and promote fine motor and creative play. Add this pretty pussy willow craft to your spring activities.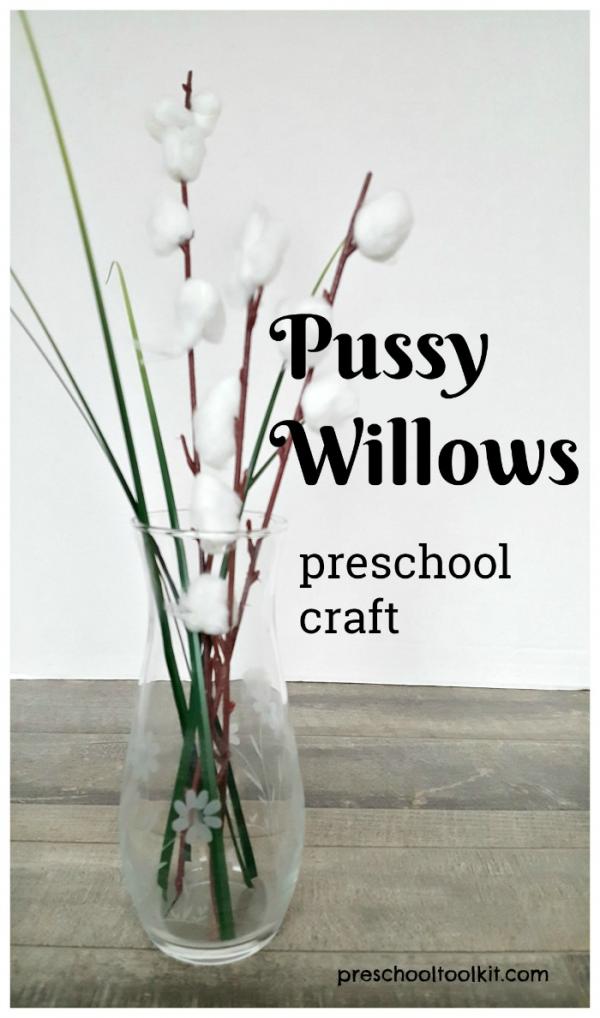 This post contains affiliate links. Privacy and Disclosure
Spring is a season for new growth. Flowers and plants and even weeds are sprouting up everywhere.
The pussy willow is one plant that is seen in many areas, recognized for its soft furry 'paws' or catkins.
This pussy willow craft is a fun way for kids to reproduce this popular plant with simple materials.
Pussy willow craft
Enjoy a nature walk with your family to see if you can spot catkins, or any other interesting plants.
For this craft, you can use natural branches you collect on your field trip, or artificial stems.
We used artificial stems from the dollar store with the original flowers removed (we'll save those for another activity!).
Kids will be excited either way to create a beautiful bunch of pussy willows for a spring decoration.
Supplies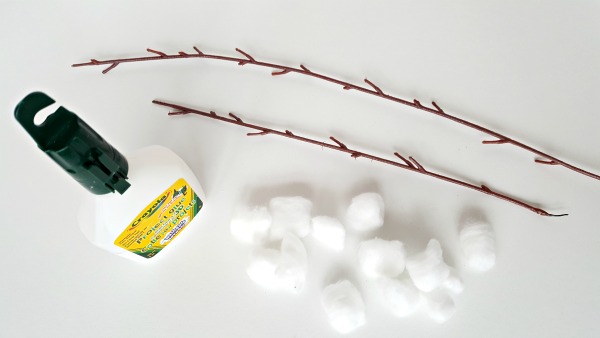 branches or artificial stems
cotton balls
glue
Instructions

1. Place a cotton ball behind a node on the branch or stem.
2. Squeeze a dab of glue onto the node and the center of the cotton ball.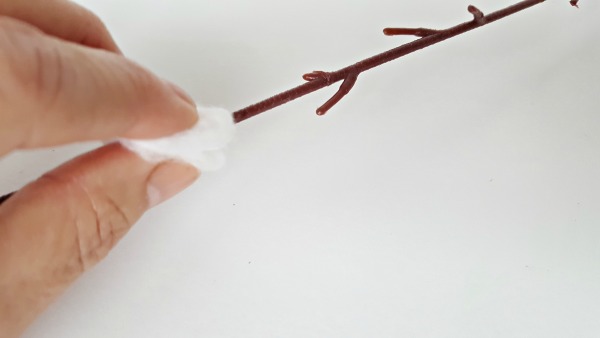 3. Pinch cotton ball closed around the node and hold for a moment to secure.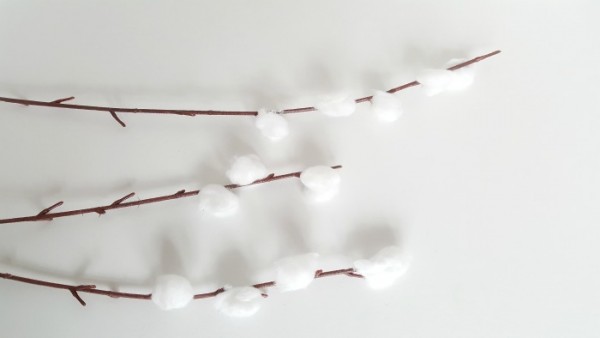 4. Continue the process for other nodes along the branch.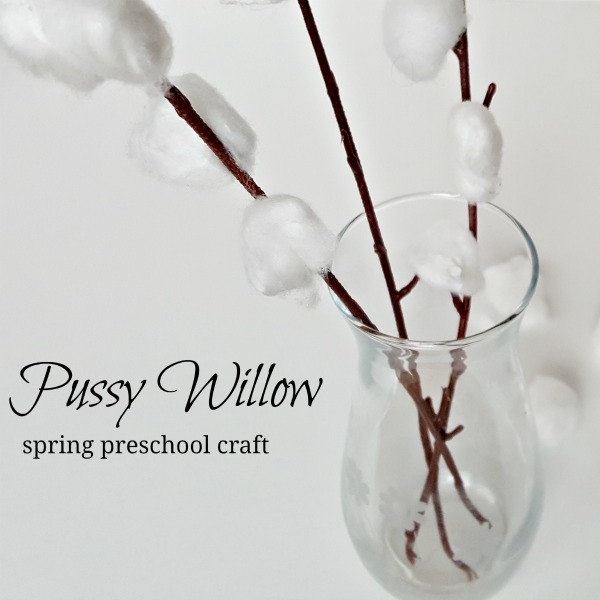 5. Display the pussy willows in a vase with some leaves or other stems.
This activity engages fine motor skills and adds sensory and creativity to your spring activities.
Making pussy willows is a fun craft to add to your spring activities at home or at school.
Learn more about catkins and pussy willows:
Growing Pussy Willow with Kids from Sloely
Exploring Catkins with Kids from Sloely
Spring Up Your Classroom with Pussy Willows from Teach Preschool
Finger Print Pussy Willows from Meaningful Mama
Pussy Willows Spring Craft from Inner Child Fun
More Spring fun!