Winter Snow STEM with Twigs
Take the chill out of winter with these easy outdoor snow activities. Simply collect twigs and other natural materials to build and create in the snow. Have fun with STEM on a snow day.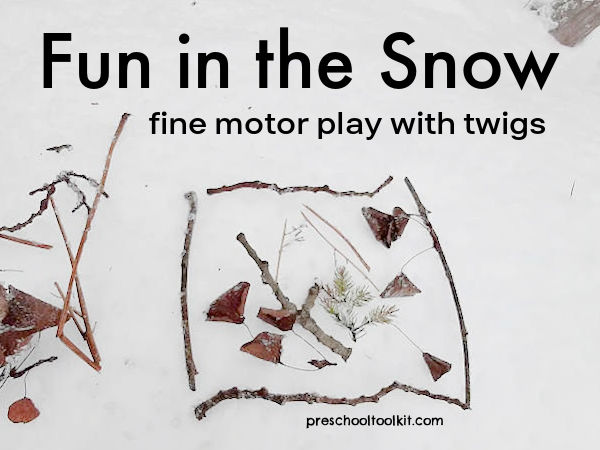 Privacy and Disclosure for information on cookies and affiliates
Fun in the snow starts with snowmen and snow forts and sleds, but it doesn't stop there. Snow is the perfect platform for the fine motor STEM activities.
I have a few ideas to share in this post to get you thinking about snow in creative ways.
We have winter seasons with lots of snow. Some years see more snowfall than others, but there's never a shortage of snow for outdoor play.
If you don't have snow where you live, try these activities in other mediums such as playdough or homemade cloud dough.
Books about snow (aff.)
Activities like sledding and building a snowman are generally top of the list when it snows, but there are other fun ways to take advantage of a snow day.
Kids can create and play games in the snow with fine motor activities using natural materials.
Start by collecting twigs, leaves, small stones, pine cones and other items found in nature. This might require a walk around the neighborhood to get a good variety of material.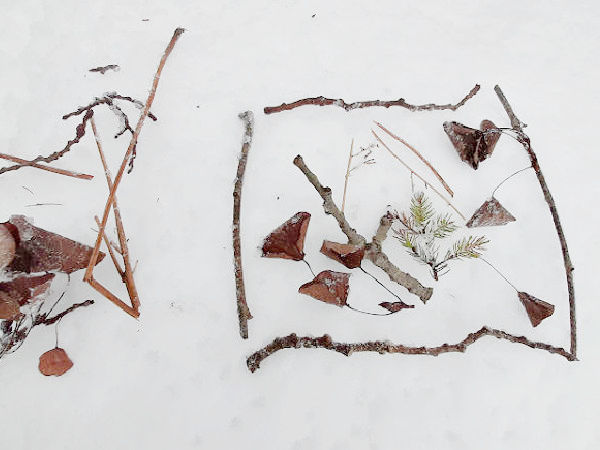 1. Make a picture frame with twigs. Fill the frame with the natural materials you collected.
Is your frame a square or a rectangle?
How many different items are in your picture?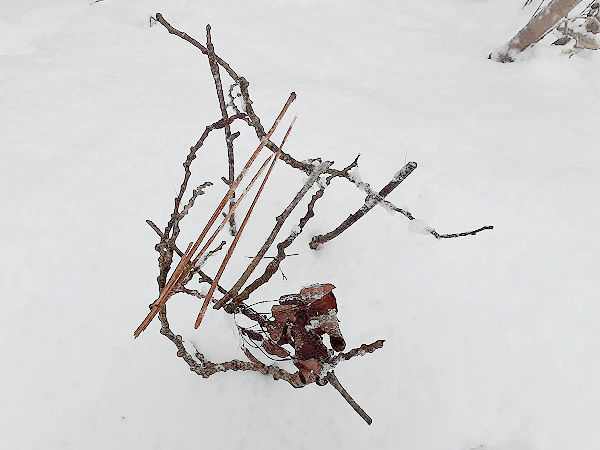 2. Build structures in the snow with twigs and branches. Place small branches at four corners, then support other twigs and leaves across the top and sides of the corner posts.
Can your structure support a roof?
Are your using bent sticks or straight sticks?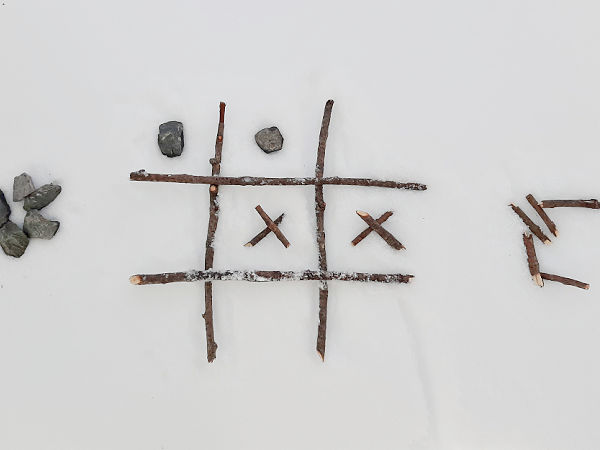 3. Play tic-tac-toe in the snow. Use stones for the noughts and two small twigs to make the crosses.
What letter are you making with the sticks?
How many stones do you have in a row?
4. Draw in the snow with a twig. Make the letters in your name. Draw a face or an animal.
Can you draw a circle in the snow?
What animal did you make?
5. Make body shapes in the snow. Lay on your back and press arms and legs into the snow.
Can you spread your arms and legs to make angel wings?
Look for the shape of your head in the snow.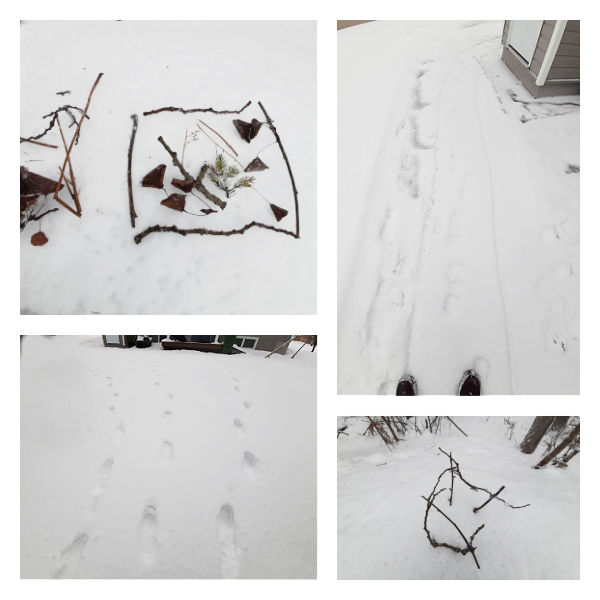 Take advantage of the winter season to get creative with kids activities.
Snow games like these support imaginations and fine motor skills. You might have to remove your mittens to really get into the fun!