Winter Theme Crafts and Activities for Preschoolers
Winter themed crafts and activities help kids explore and enjoy the winter season. Choose from a wide variety of hands-on activities for preschoolers in this roundup of winter fun!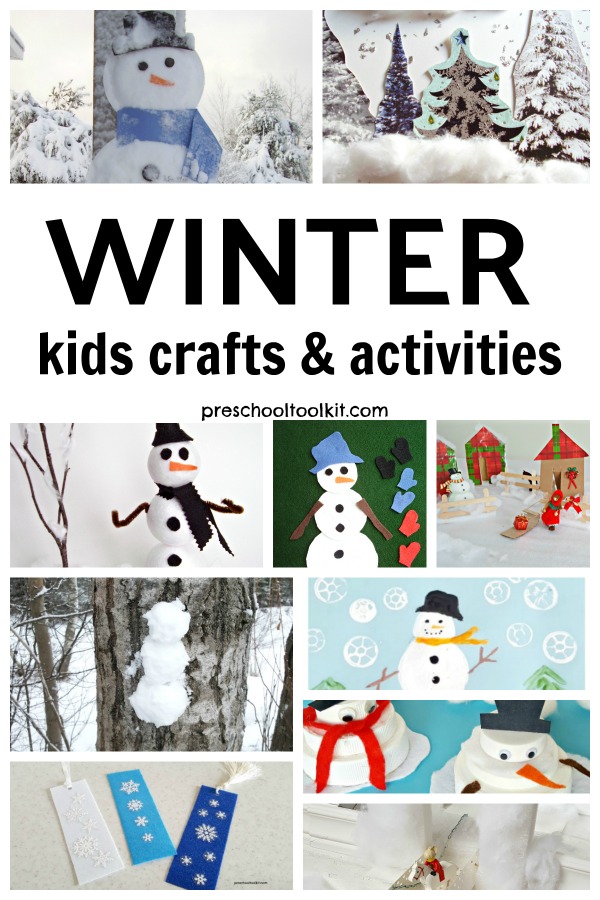 Privacy and Disclosure
for information on cookies and affiliates
Winter is a fun season for kids. There's so much to enjoy, both indoors and outdoors - skating on the pond outside or painting snowman pictures inside.
Whether days are sunny or cloudy, snowy or rainy, mild or icy cold, winter is an exciting time to plan interesting crafts and activities for early learners.
In this post you'll find all the winter theme crafts and activities on the Preschool Toolkit blog. With all the options in one place you can easily choose an activity for every day of the winter season.


Related: Winter on PInterest
Join in the winter fun with everything from painting with ice cubes indoors to playing snowball games outdoors.
Winter themed crafts and activities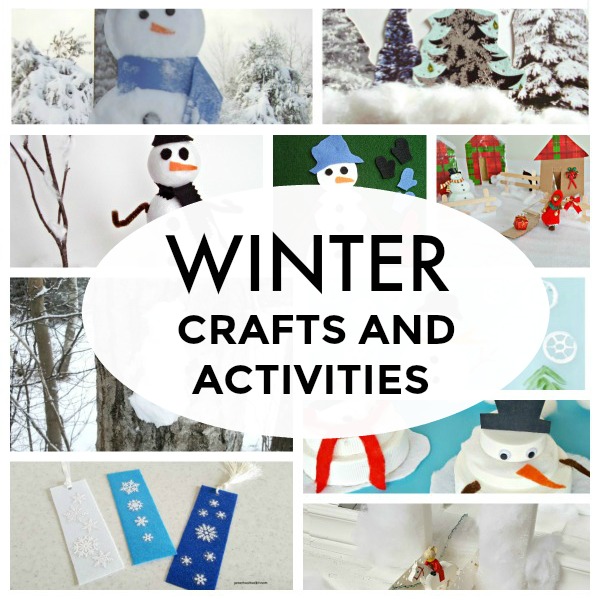 1. Arts and crafts
Melting snowman craft - Recycle jar lids to make this cute little snowman.
Build a snowman craft indoor challenge - This stem activity provides fun indoor play building a snowman.
Snowman with matching mittens felt board activity - Provide a felt board sorting activity with colorful hat and mitten cut-outs.
Painting with ice cubes - Set up this process art activity with ice cubes and craft paint.
Snowflake bookmark - Use self-adhesive stickers to create pretty bookmarks as special gifts.
Snowman picture book art activity - Paint a jolly snowman to extend a delightful book reading.
Snowball ornament - This snowball craft is a fun sensory activity using cotton balls.
Recycle greeting cards - Cut images from greeting cards to create new pictures.
Felt snowman decoration - A snowman decoration is easy to make with felt out-outs and a curtain ring!
2. Activities and Games
Outdoor winter science - Experiment with snow and ice in outdoor play.
Fun with snowballs on a snow day - What can you do with snowballs? We have lots of creative play ideas!
Measure snow with a snow gauge - Let it snow - then measure the snow with a foam plate snowman.
Pine cone trees forest - Create a winter forest with pine cones and play dough.
Winter village small world play - Set up a mini village with simple cardboard houses and accessories.
Winter castle STEAM activity - Recycle a variety of mixed materials to create a winter castle
Ice and salt preschool science - Simple kitchen ingredients go into this hands-on science experiment.