Lift-the-Flaps Valentine Game for Preschoolers
This is a fun Valentine game you can play kids of all ages. The game promotes gross motor movement while engaging counting, fine motor and sensory skills. Kids will have fun lifting the flaps to see what is hidden underneath!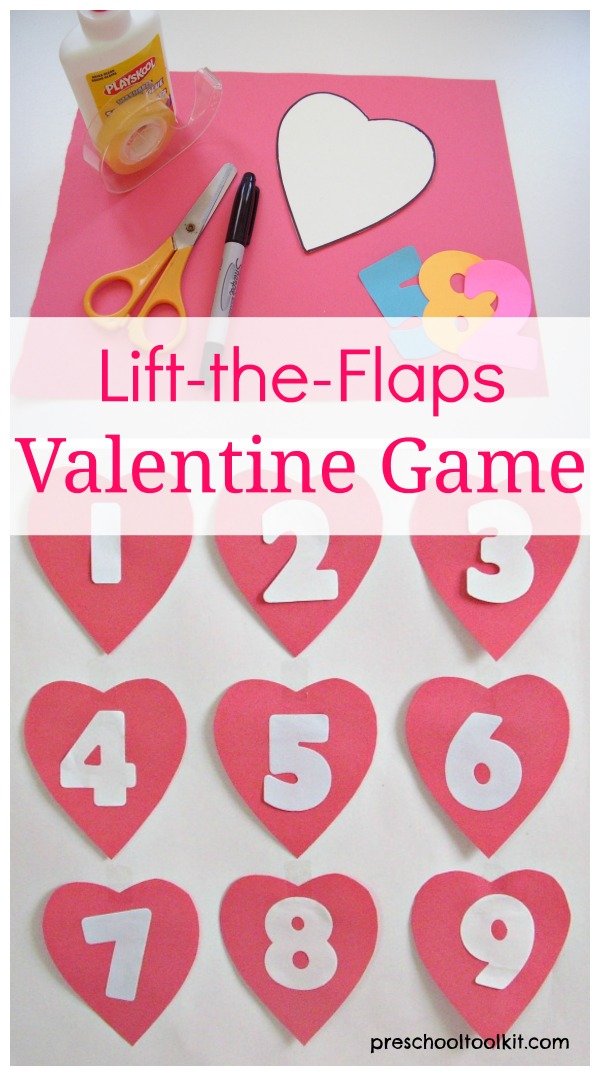 This post contains affiliate links. Privacy and Disclosure
Games that promote number recognition offer fun ways to teach kids early math skills. With this lift-the-flaps game, kids learn numbers while getting active with gross motor movements.
This was originally designed as an indoor game but I love making the transition to outside play whenever possible.
If you want to play outdoors, cover the heart cut-outs with clear contact and hang the game board in a sheltered area such as a covered deck. Kids can use all the outdoor space available to make the movements!
More Valentine activities:
Painting with Valentine Stencils
Feelings Tree Valentine Activity


Valentine preschool game
This is a game that can be played any time of year to engage gross motor and number recognition skills.
You can easily make it seasonal, or adapt it to other holidays. Use shamrock or Easter egg cut-outs, colorful autumn leaves or bright yellow suns, instead of hearts.
Related: Math Game Board Free Printable
Supplies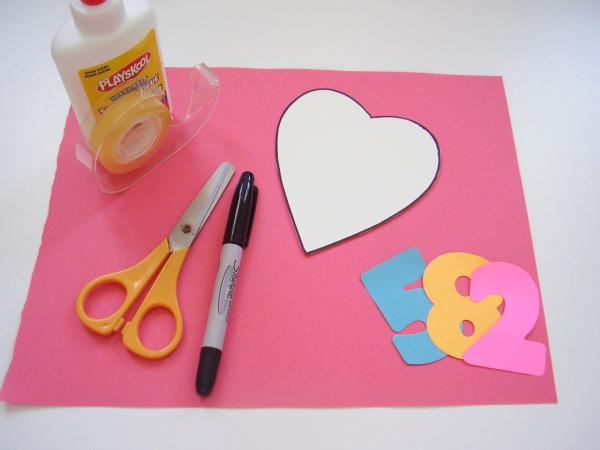 construction paper or cardstock
scissors
self-adhesive numerals
poster board
glue
tape
Instructions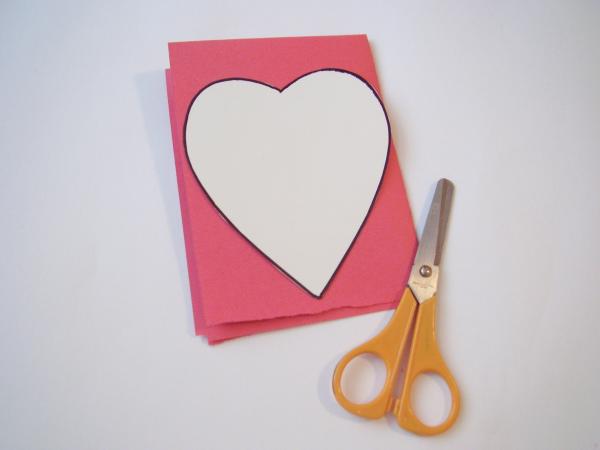 1. Trace a heart pattern onto red or pink construction paper. Cut out several hearts, depending on the size of your poster board, and the numerals you want to add to the play.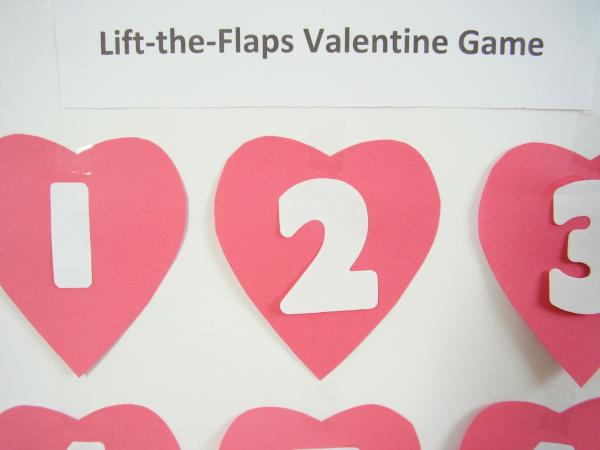 2. Tape the hearts onto the poster board at the top edge of the heart only, so the hearts can be lifted to reveal hidden instructions.
3. Put a number on each valentine. Use a marker or self-adhesive numerals.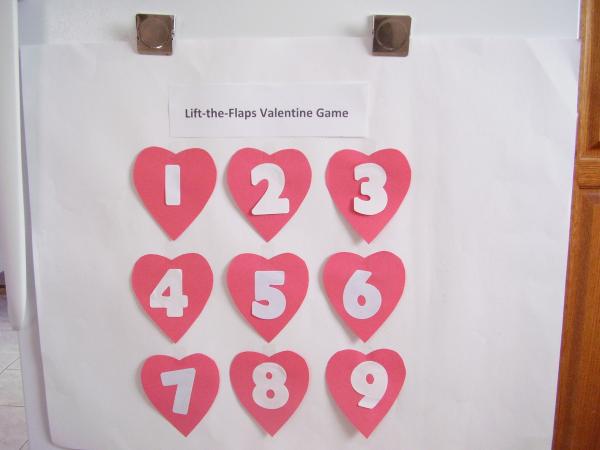 I made the game on a piece of poster board. Two magnets hold the game board to the refrigerator door, but you can also tape it to a wall.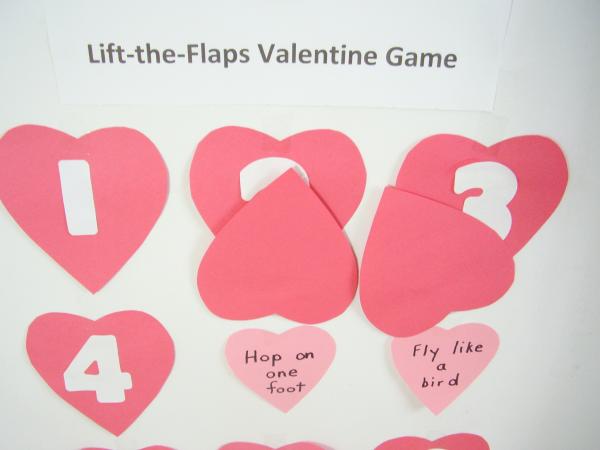 4. Print instructions for movements onto the poster board, or use a smaller heart cut-out as shown here.
Another option is to tape or glue pictures of animals - or instruments - under the flaps. Children move like the animal shown, or make the animal - or instrument - sound.
Here are some more ideas for movements:
dance
walk on tiptoes
climb a tree
reach for the stars
bend side to side
leap like a frog
touch your toes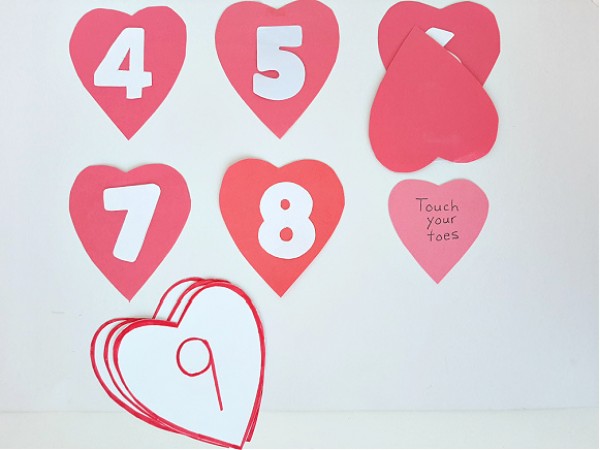 Make your own set of numbered cards to play the game. Match the number on the card to one on the playing board.
How to play
1. Select corresponding numbers from a deck of playing cards or make your own set of numbered cards (like these heart-shaped ones).
2. Draw a card from the deck of numbered cards.

3. Match the number to one on the valentine chart.

4. Lift the flap to reveal the instructions for movement.
from STEAM Kids Series of Books
(affiliate links)