Fun Painting and Drawing Activity for Preschoolers
This activity uses paint, a cardboard canvas, and drawing tools for a unique painting experience. Extend a painting activity by providing opportunities for kids to draw pictures on their masterpieces for creative and fine motor fun!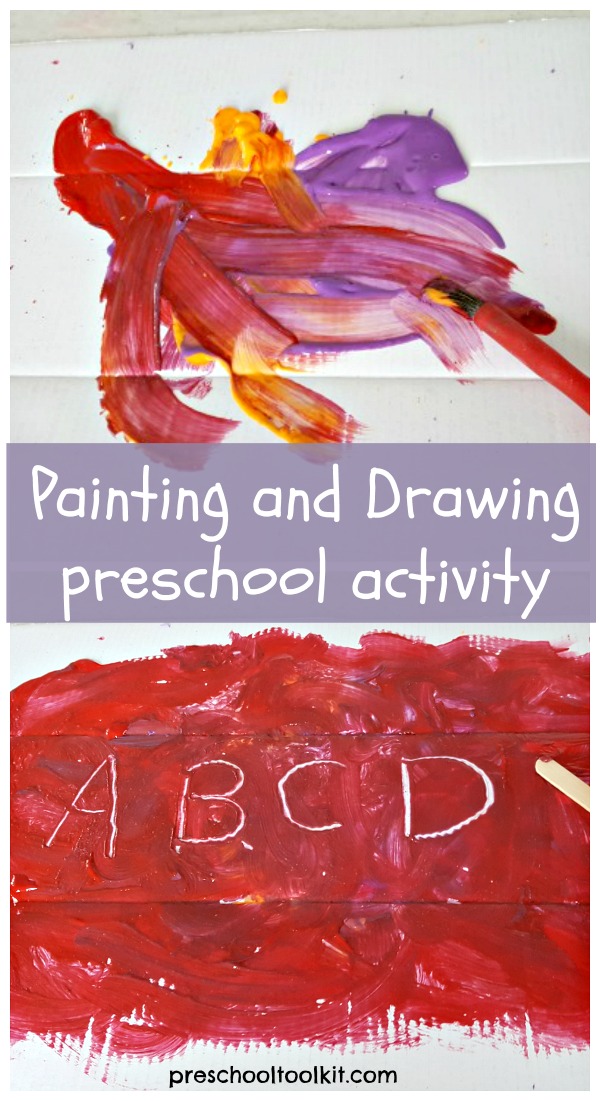 This post contains affiliate links. Privacy and Disclosure
Kids love finger painting - it allows them freedom to create while they enjoy a fun sensory experience. In fact, we often get up to our elbows in finger painting!
This activity is focused on the process and not the product. There isn't a final result or product to achieve. Mixing colors and making shapes or squiggly lines provides freedom to explore and create.
Painting and drawing activity
Washable paints are perfect for painting activities - they have awesome colors, and they easily wash off hands and brushes in sudsy water. Washing up is just another fun sensory experience!


Supplies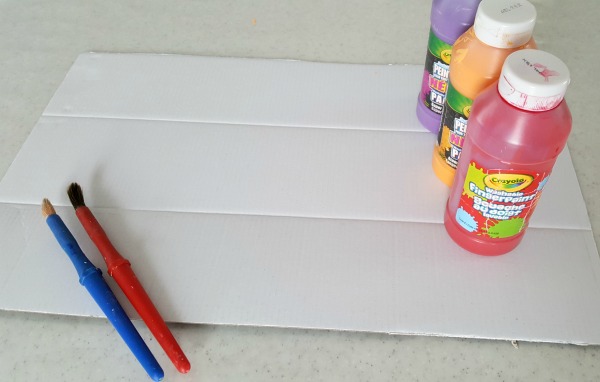 Homemade options for paint and brushes: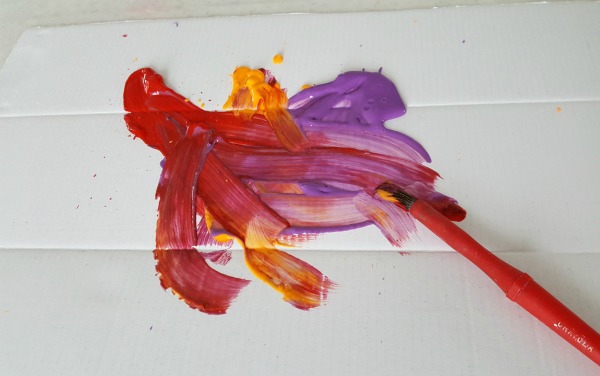 Instructions
1. Cover the work area with a drop cloth. We used a sheet of clear plastic left over from a renovation project. The plastic may have to be taped to the table surface to keep it from sliding around.
2. Place a large piece of poster board or cardboard on the drop cloth.
3. Squeeze a few blobs of various paint colors onto the paper.
4. Mix the colors with a brush or fingers! If you make this a finger painting activity, you can get some great tips for finger painting from No Time for Flash Cards.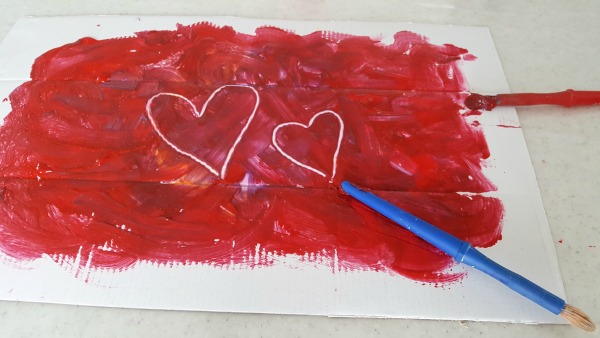 When the paint colors are mixed, you have a canvas on which to draw pictures! Use the opposite end of a paint brush to draw shapes and designs in the paint while it is still wet.
Since it was close to Valentine's Day when we did the activity, we made heart shapes for a Valentine theme!

When you want to erase part or all of your picture, swipe over the drawing with your paint brush, or spread the paint around with your hands!
Add a dab of paint now and then, if needed, to keep the surface from drying out.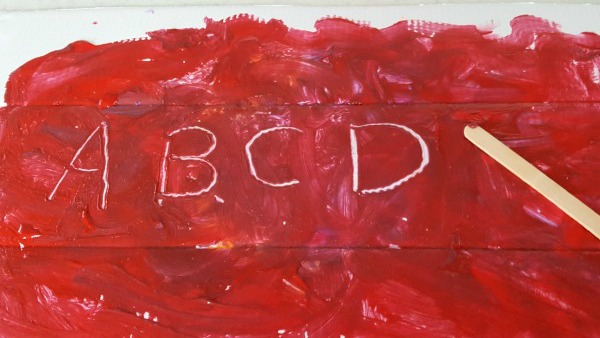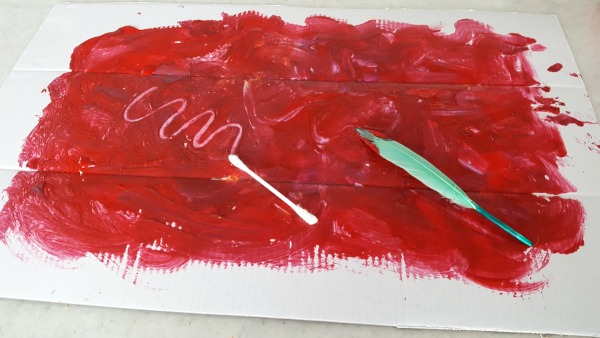 Try some other drawing tools: feather - cotton swab - craft stick.
Drawing can only be done while the paint is wet. Once you have the masterpiece you want, allow the paint to dry and enjoy the result!
More ways to paint!
Painting activities from other kid-friendly bloggers!
Simple Painting Activities with Toddlers from Sunshine Whispers
Painting with Feet from Home Grown Friends
Painting activities from Learning 4 Kids.
Salt Painting from Mess for Less
Visit our Painting Activities Pinterest board for more fun ideas.