Preschool Painting Activity with Wood Blocks
A process art activity is easy to set up with wood blocks. In this activity, kids paint wood blocks to use as stamps, transferring shapes onto paper to make beautiful designs.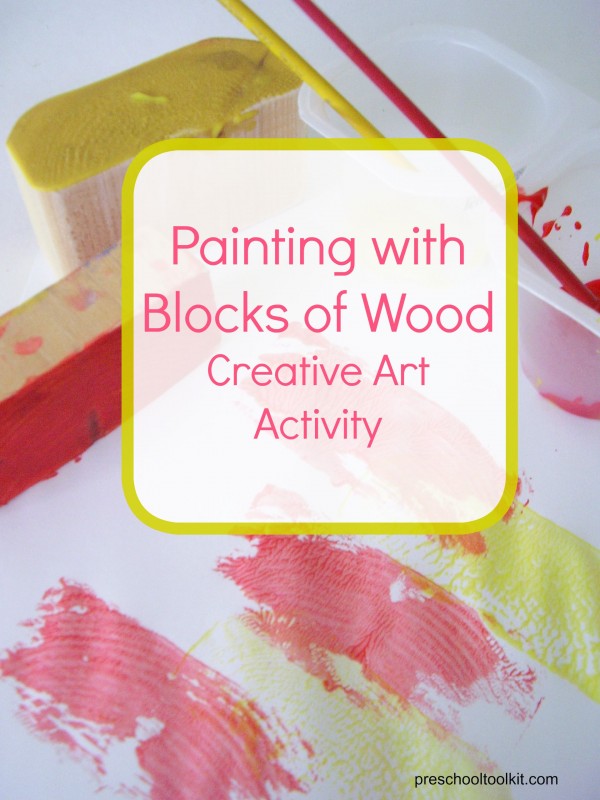 This post contains affiliate links. See our disclosure.
Painting activities provide exciting opportunities for kids to imagine and create, especially when the process is open-ended.
Recently we were painting wood blocks to use in our collection of homemade building blocks for imaginative play. We placed a large piece of cardboard on the table to serve as a drop cloth.
We noticed how the blocks were making colorful designs on the cardboard as we turned them over to paint all sides. This was all the inspiration needed to use the blocks as stamps in a painting activity.
Related: Homemade Painting Tools for Preschool Art Activities
Art activity with wood blocks
Wood pieces left over from a building project are perfect for this painting activity.
Choose (or cut) small blocks of wood that kids can easily grasp.
Sand any rough edges smooth.
If you don't have wood scraps, grab a few blocks from the toy box, or purchase wooden blocks online.
Supplies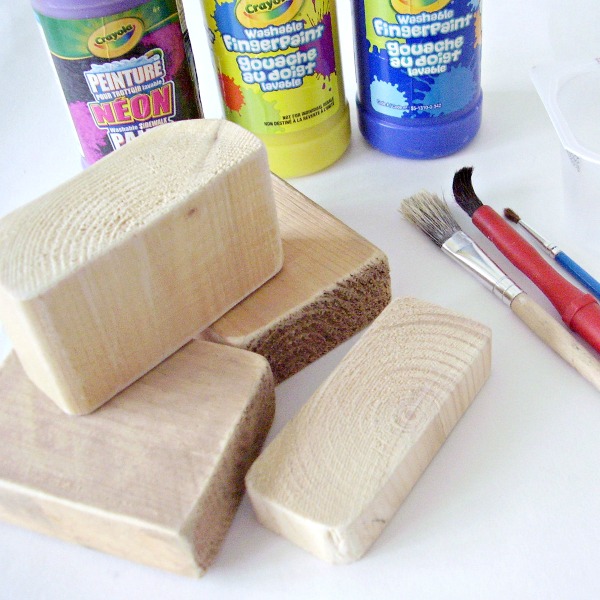 You can see the rainbow-shaped grain in the wood in the photo above. This is what will show up in the paintings.
You'll also need:
Instructions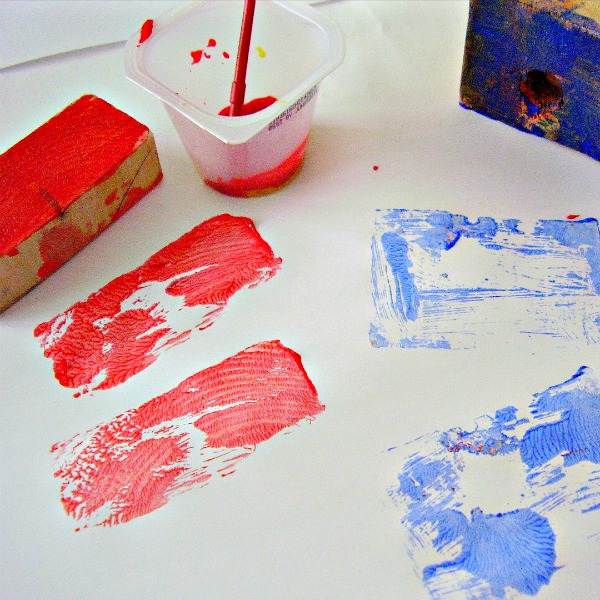 Paint the surface of the wood that will be used as the stamp.
Press the wood firmly on the paper without sliding (although swishing the wood over the paper will make a beautiful painting of its own!)
Alternately, you can pour paint into trays and dip the wood pieces into the paint. Both options engage fine motor skills and the results are fun to observe.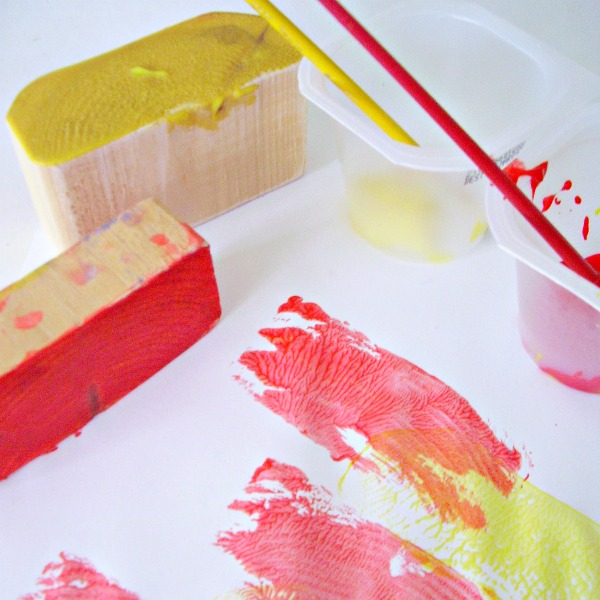 Use a variety of block sizes and shapes, as well as different paint colors.
Take advantage of the opportunity to mix colors to promote creativity as well as learning. Kids will be excited to see orange appear when the red and yellow overlap!
Hang the finished artwork for everyone to admire. And don't forget to add the painted wood blocks to the block corner when the paint dries.
This activity has lots of benefits for early learners. Included along with the creative process are sensory and fine motor experiences.