Recycled Mesh Pouches Kids Activities
Recycle mesh produce bags with these simple ideas. You can easily reuse this common household item for kids activities and more.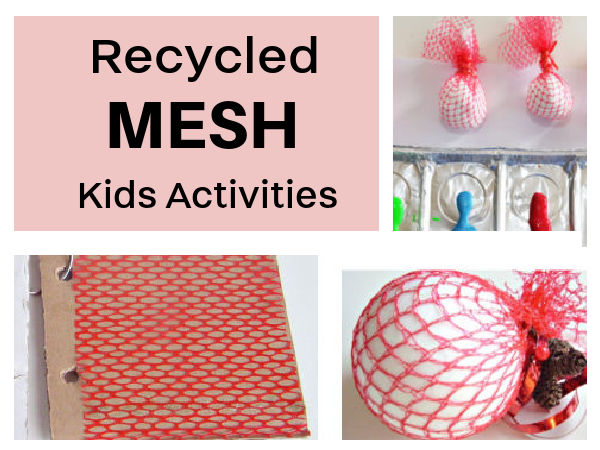 Privacy and Disclosure for information on cookies and affiliates
Parents and teachers, get ready to add one more recyclable to your lists of things to repurpose.
I'm talking about those mesh produce bags that package onions and other grocery items.
The bags are sturdy and colorful and have unique texture, making them great for kids activities.


They're easy to clean and store making them useful in household chores.
Mesh bags have renewed life in several different ways with these fun suggestions.
Kids activities with recycled mesh bags


Kids activities are easy to set up with the mesh pouches. The activities require scissors and basic craft supplies.
You may have to help with cutting the bags to size or shape. But the strength and durability of the fabric is part of its charm for kids activities.


Amazon options for mesh fabric
10 pack onion bags
mesh sports bag
reusable nylon mesh bag
These fun ideas are easy to provide for interesting hands-on experiences with your preschoolers.
Kids Activities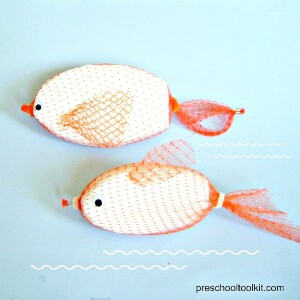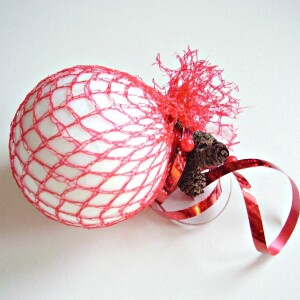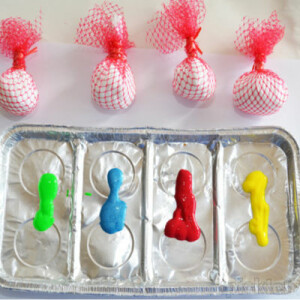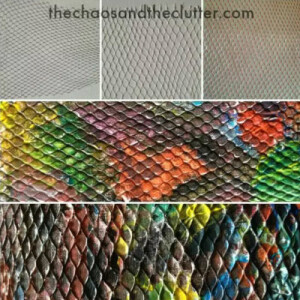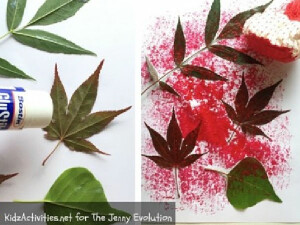 Around the house!
More ways to play!
Place mesh produce bags, along with other grocery bags, in the role-play area in your early learning classroom. Kids can have fun with this activity at home as well.
Set up a grocery store or farmer's market with a produce stand, cash register, price tags.
Kids can fill the mesh bags with real or pretend foods.
Include a scale to weigh the veggies.
Make SALE signs and paper money to pay for purchases and make change for customers.

Related: Kid-Size Props for Pretend Play