Easy Foam Ball Christmas Ornament Craft
Kids can make a pretty Christmas ornament with recyclables. This craft reuses packaging in a fun way that supports fine motor skills while making the cutest decoration you've ever seen.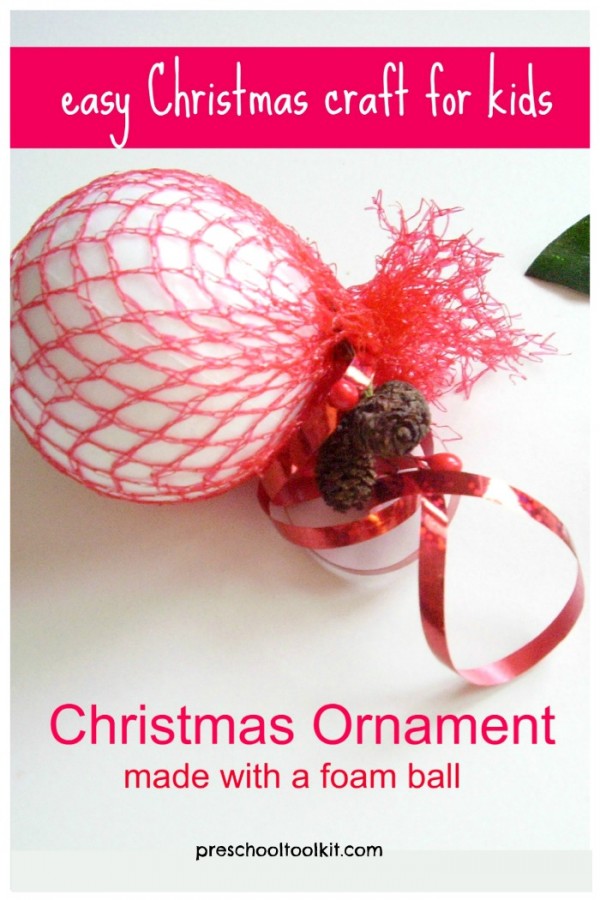 This post contains affiliate links. Privacy and Disclosure
This Christmas ornament is simple enough for you to make with the kids, and looks simply amazing when it hangs on the tree or is added to a table centerpiece.
This fine motor activity recycles mesh bags and leftover decorations. If you buy onions and other produce in mesh bags, save one for this easy foam ball Christmas ornament craft.
Foam ball ornament craft
I'm always looking for ways to reuse household materials in arts and crafts activities. Mesh bags have become my latest go-to for recycling in crafts. The bags come in different colors and are easy to cut to the size required for your project.
Supplies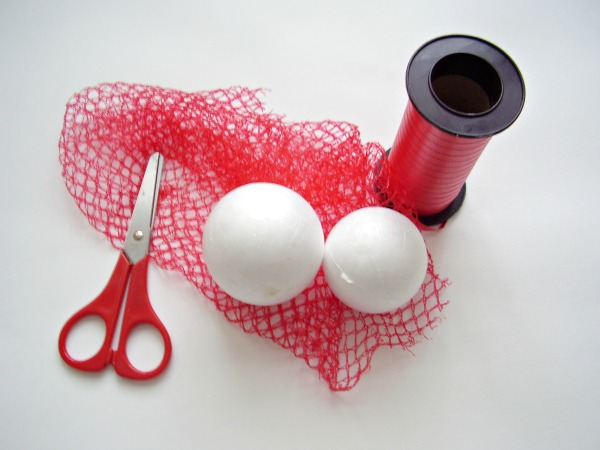 foam ball
narrow ribbon
scissors
mesh bag
clothespin
Instructions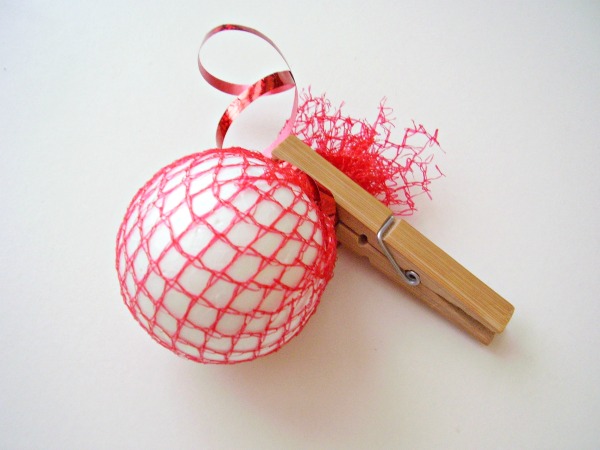 1. Wash the mesh bag before using.
2. Place the foam ball in the center of the bag and draw the bag around the ball.
If the bag is too large, cut a square or rectangle from the mesh, making it just large enough to fit around the foam ball with extra to be gathered at the top as shown.


Hold the mesh in place with a clothespin. Tie ribbon around the mesh to secure it in place around the foam ball.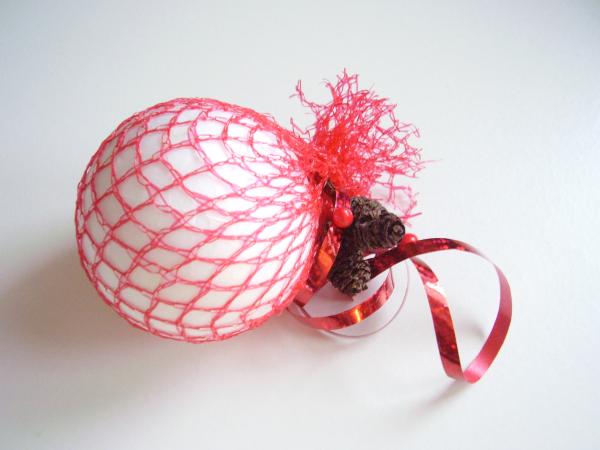 3. Add a festive decoration. It could be a small flower, leaf or pine cone from another ornament that is broken or no longer used. (More recycling!)
Tuck the decoration through the ribbon or the mesh to hold it in place. You could also attach with a glue gun.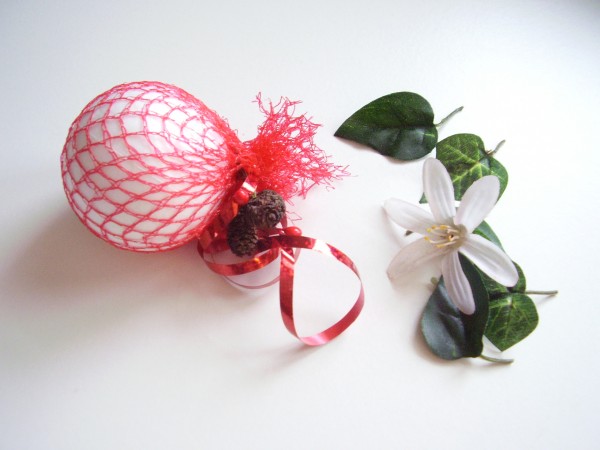 Your foam ball Christmas ornament is ready to decorate the Christmas tree.
This is an easy craft for kids, with lots of ways to be creative with the trim. Family and friends will find it hard to believe it's made with a recyclable.
Find this craft and great ideas from other family-friendly bloggers at The Resourceful Mama Holiday Link Party!