Preschool Fish Craft Using Recycled Chair Foam
Kids can make a foam fish from recycled chair foam for awesome pretend play. Add this craft and imaginative play to your ocean theme or save it for a rainy day!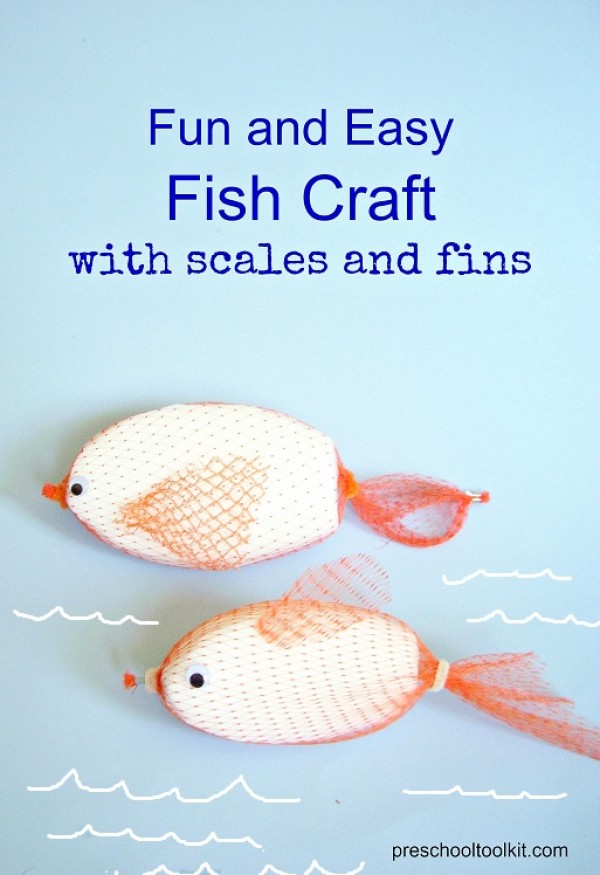 This post contains affiliate links. Privacy and Disclosure
A fish craft provides lots of opportunity for kids to imagine and create. There are so many ways to design and decorate fish, using recycled materials in a variety of colors and textures.
Once the fish are made, swimming and diving immediately become part of the play with these fun ocean characters.
Kids will have fun making spongy fish to add to their ocean themed pretend play!


Foam fish craft

This activity uses recycled materials to create the fish. Start with a piece of chair foam or similar foam. Add fins and scales to give each fish its unique character.
The different textures, sizes and colors of the materials provide sensory and fine motor experiences.

Explore scales and fins in this simple activity to discover how they help fish swim.


Supplies for fish craft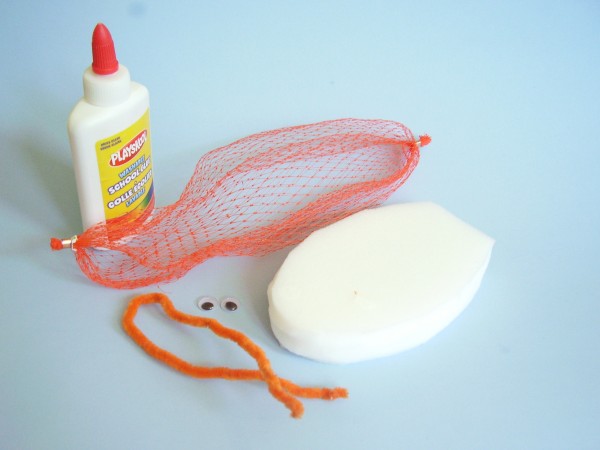 chenille stem or pipe cleaner
craft eyes
Instructions for fish craft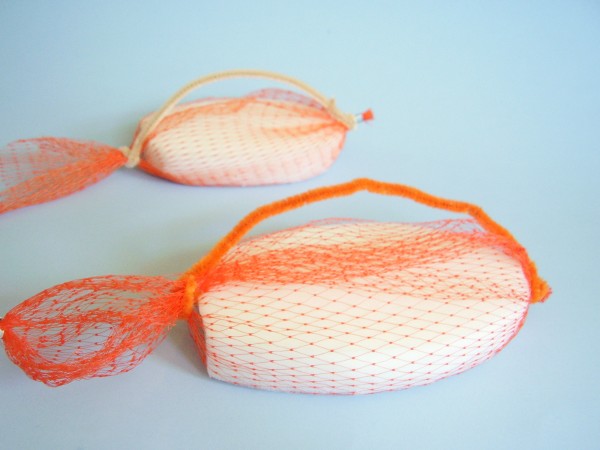 Back view
1. Cut out a fish shape from the foam.The fish should be shorter than the length of the mesh bag in order for one end of the bag to become the fish tail.

2. Insert the fish into the mesh bag. If there is a metal tip on the mesh bag you can use it as the 'nose'. Wrap the mesh snugly around the foam and secure at both ends with a twist of the chenille stem. The chenille stem becomes a handle for holding the fish like a puppet so you can help him swim!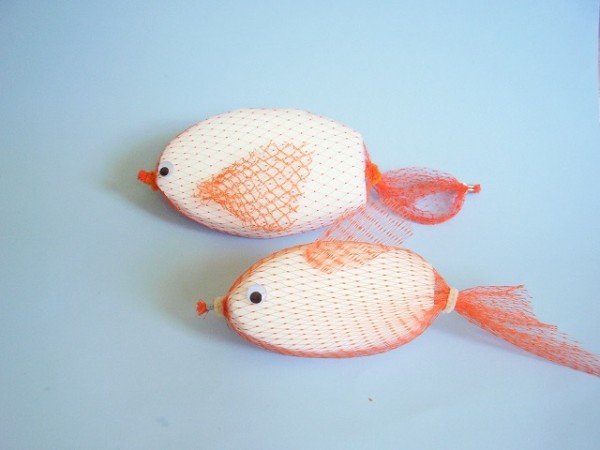 Front view
3. Glue craft eyes to the front of the fish.
4. Cut out a fin from a small piece of mesh and glue to the body.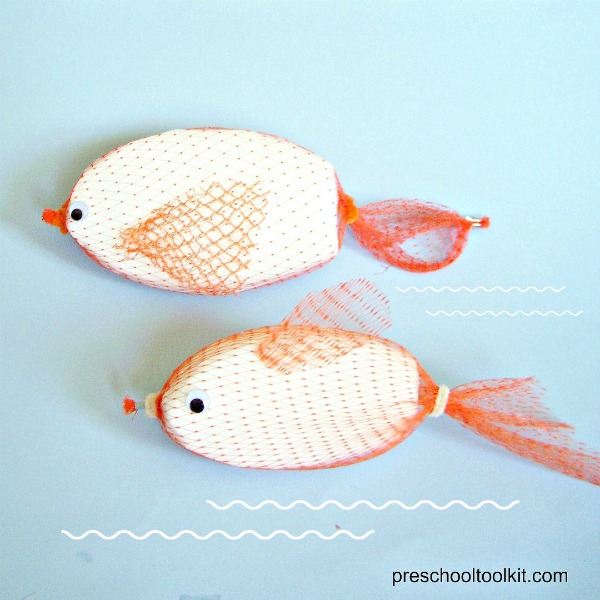 Use this fun fish craft in your ocean theme, add it to your study of animal habitats, or make it a rainy day activity!
Learning through play
Discuss the different parts of a fish. Why do fish have fins? How do fish breath?
Swim with the fish around the classroom for gross motor movement.
Read One Fish Two Fish.
Place small plastic fish in a plastic bin with water for sensory play.
Grab some more ideas from our Crafts board on Pinterest.
More fun fish crafts from kid-friendly bloggers:


Foil Fish Craft from NurtureStore
Rainbow Fish Alphabet Matching Craft from I Can Teach My Child
Fish Paper Craft for Kids from Buggy and Buddy
Painted Rock Fish Craft from A Little Pinch of Perfect