Alphabet Discovery Bottle Kids Can Easily Make
Kids can explore the alphabet with a discovery bottle. Recycle a water bottle to make this craft that's fun to use over and over again. This simple literacy activity provides hands-on learning with sensory and fine motor play.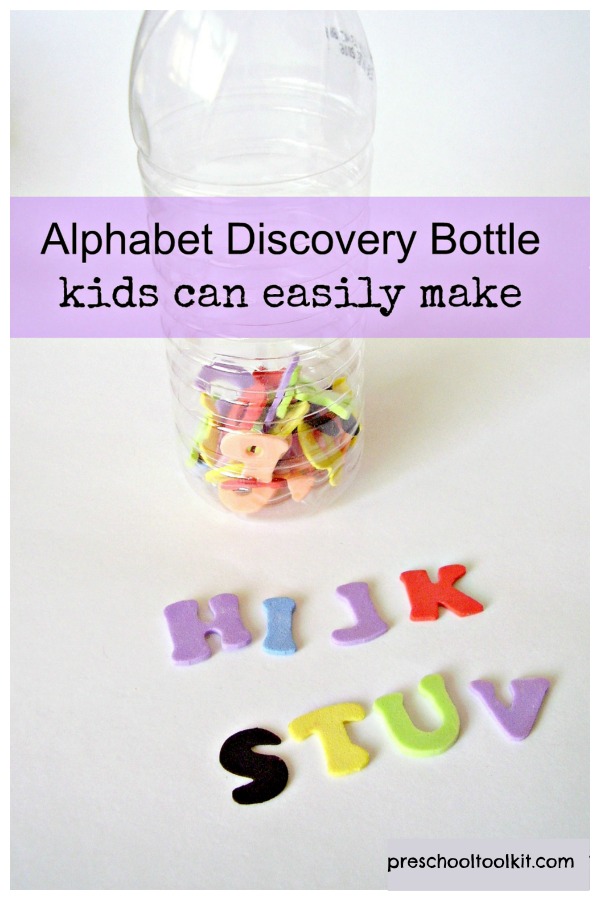 This post contains affiliate links. See our disclosure.
This simple alphabet activity uses foam letters and a recycled water bottle to provide a hands-on early learning experience.
We don't make a habit of using bottled water but the empty bottles on hand can be upcycled into crafts and other projects.


Alphabet discovery bottle


Kids get excited when they start to recognize letters of the alphabet, especially the letters in their names. You can help kids spot familiar letters in your day to day activities.
Look for letters on the cereal box, a road sign, or a favorite book cover.
Play games and sing songs with an ABC theme.
An alphabet discovery bottle is another way to support early literacy skills.
Supplies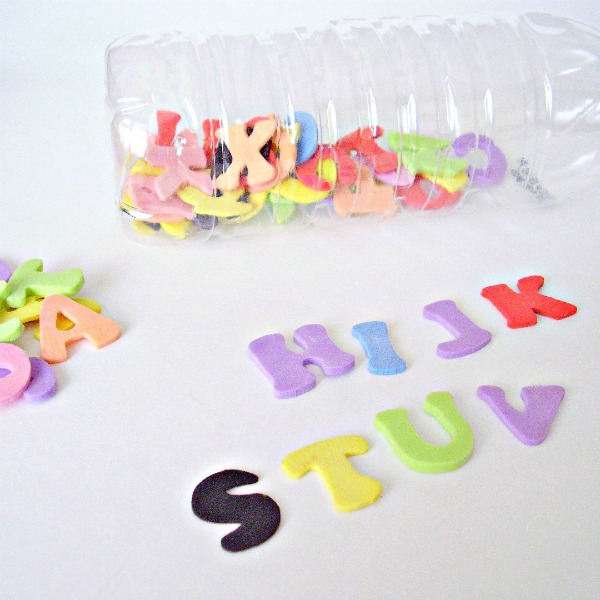 Instructions
1. Drop the letters one at a time into the bottle. Listen to the sound of the letters dropping into the bottle.
2. Twist the top snugly and lay the bottle on its side. Peek into the bottle to identify letters!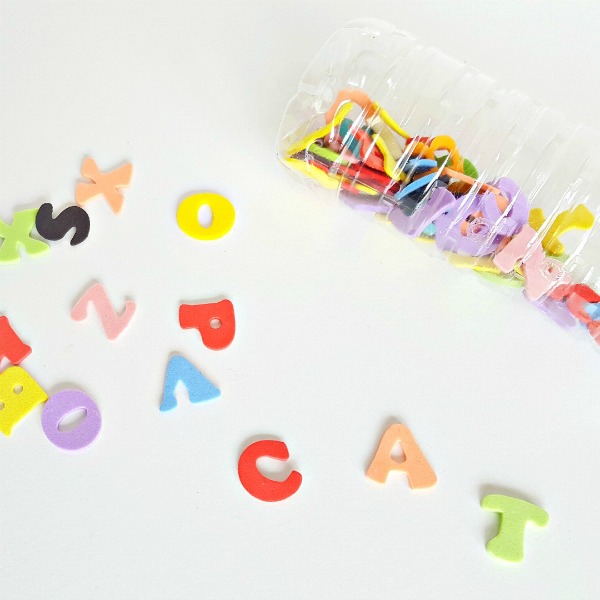 Learning through play
Arrange the letters in

alphabetical order, or spell words, before adding to the bottle.
Give the bottle a shake to mix up the letters.
Listen to the sound of the letters as they tumble around.
Hold the bottle on its side and roll gently to see

new letters appear.


There are lots of learning opportunities in this quiet time activity that provides sensory, cognitive and fine motor play. Keep this within easy reach of your early learner!
Five Senses Unit
Preschool Lesson Plans (affiliate)


More letters of the alphabet activities