Discovery Bottles Kids Can Make to Explore Sounds
Explore a variety of sounds with discovery bottles kids can help make. This activity is easy to set up with recycled water bottles and simple household or craft items.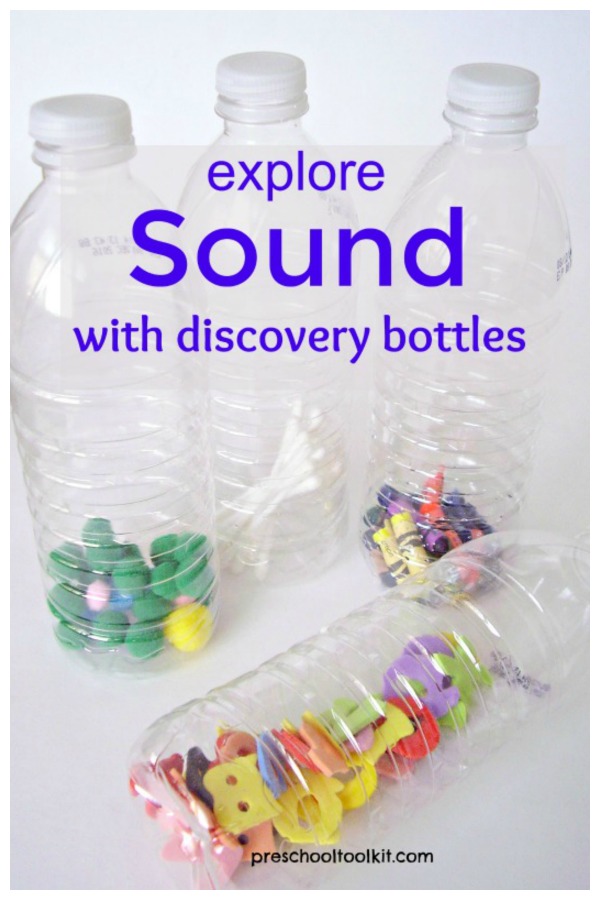 This post contains affiliate links. Privacy and Disclosure
Discovery bottles provide awesome fine motor sensory play for toddlers and preschoolers.
I am pleased to be sharing this activity as a guest post at Peace But Not Quiet. Hop over to their blog to see the tutorial and have fun exploring sounds.
The activity strengthens fine motor and cognitive skills as kids help create these fun noise makers. And you'll be rescuing a few water bottles from the landfill!
More with water bottles!
Discovery Bottle with Foam Letters of the Alphabet