Wooden Toys Holiday Gift List
This list of wooden toys has lots of fun suggestions to add to your holiday wish list. Explore store-bought as well as homemade options. Inspire learning through play, everyday, with wood toys kids will love.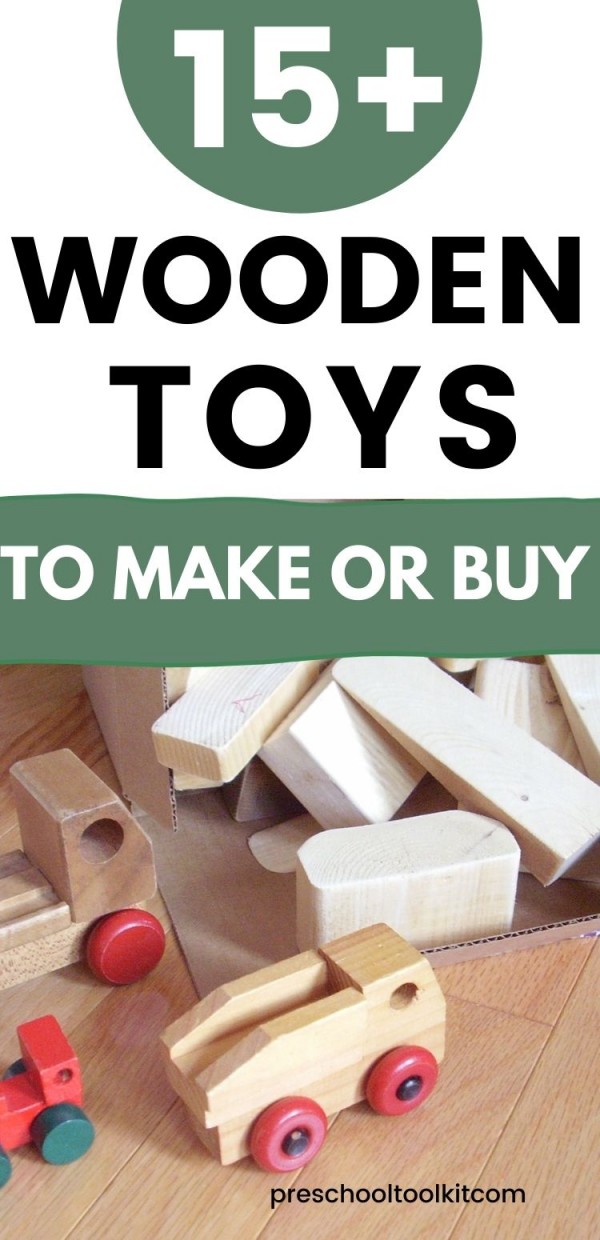 Privacy and Disclosure
for information on cookies and affiliates
Wood toys are a great option for kids everyday play. They are sturdy, easy to store, and inspire creative play with a natural material.
While this wish list is far from complete, I hope it provides some inspiration for choosing wood toys for your early learner.
Wood toys for preschoolers
I love using natural materials as much as possible in crafts and activities with preschoolers. This can be anything from making letters of the alphabet with twigs, to creating a green leaf butterfly.
Wooden toys are another way to include a natural material in your everyday play. Games, puzzles and even pull toys are all available made with wood.
There are oodles of wooden toys on the market with awesome play value. I've chosen toys I've used with preschoolers, as well as a few I wish I had!
I've included popular and traditional toys as well as newer options. The ages recommended for these wooden toys range from toddler to preschooler. Choices will vary depending on the individual child's interests and skill levels.
I've also added some homemade wood toys that are easy to make for everyday play.
Store-bought wood toys


(affiliate links)
BEAD MAZE
POUNDING BENCH
PUPPY PULL TOY
CARS AND TRAFFIC SIGNS
WOOD BLOCKS
ABACUS
FRUIT AND VEGGIE MAGNETIC SET
WAGON WITH BLOCKS
SHAPE SORTERS



MAGNETIC BLOCKS
INSTRUMENTS
PUZZLES
SPELLING GAME
PATTERN BLOCKS
Homemade wood toys
SET OF BLOCKS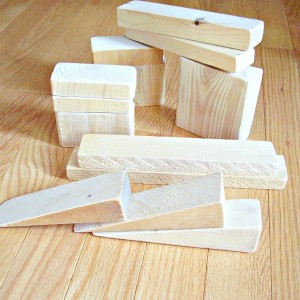 PUZZLES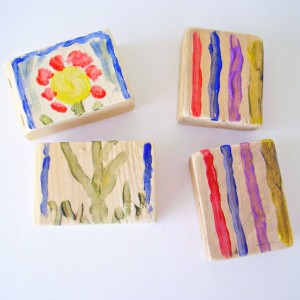 MATCHING GAME


PAINT TOOLS