Easy Burlap Crafts for the Whole Family
This roundup of burlap crafts is filled with beautiful home decor projects as well as simple play ideas for kids. The whole family can enjoy these awesome craft ideas using burlap.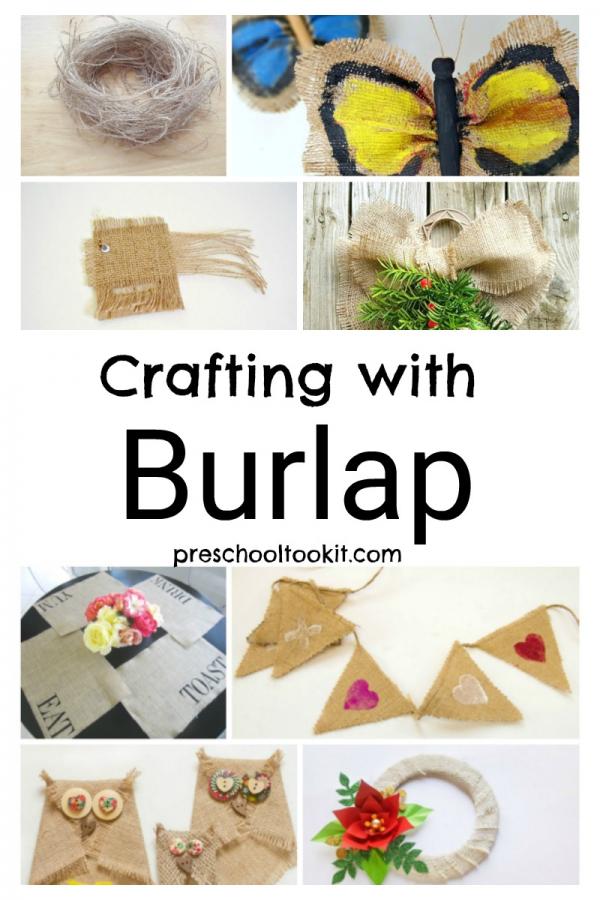 Privacy and Disclosure
for information on cookies and affiliates
Burlap is a fun fabric to use for crafting. It's resilient and sturdy, and has an interesting texture that provides added sensory experience for kids activities.
The fibers pulled from burlap are just as easy to use in crafts as a piece of burlap. We've used them to make a tail for a cardboard horse, and as hay in the haystack for a shoe box farm.
Burlap crafts and activities
This roundup includes ideas from Preschool Toolkit blog as well as some of our favorite bloggers who create amazing crafts for home and family.
Kids Activities
Burlap fabric is used in kids crafts and activities for fun sensory and creative play.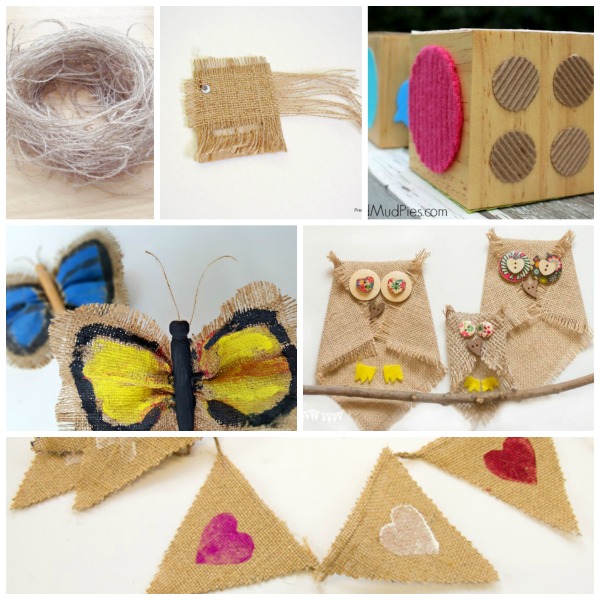 Make a set of Texture Blocks help from Fireflies and Mudpies.
How cute is this Burlap Owl No-Sew from Kids Craft Room?
Red Ted Art shows you how to make this Potato Print Bunting No-Sew .
A Butterfly Craft is easy to make with burlap right here at Preschool Toolkit.
Here at Preschool Toolkit we also use burlap for a Bird Nest and a Fish Craft.
An Apple Tree Beginning Sewing Project - at Rhythms of Play is a good place to start crafting with burlap.
Home Decor
Burlap is used in a variety of home decorating projects.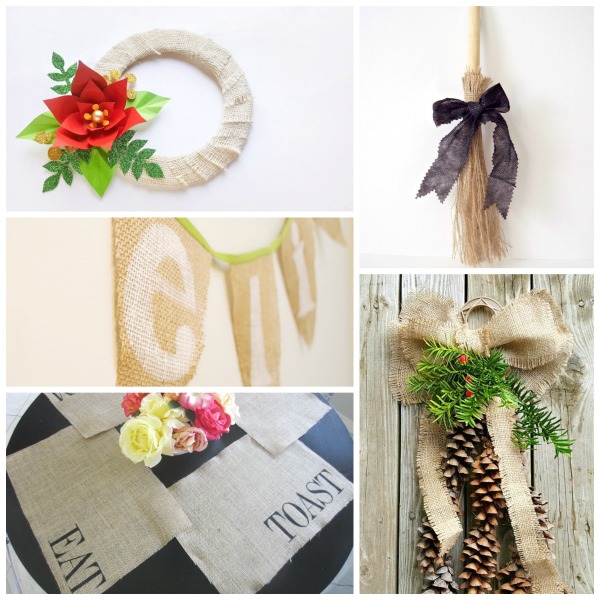 A Wreath Craft from Artsy Craftsy Mom is easy with burlap.
This fun Broomstick tutorial can be found here at Preschool Toolkit.
Pine cones and burlap combine in this Pine Cone and Burlap Decoration at Preschool Toolkit.
Add these Stenciled Place Mats from DIY Inspired to indoor decor.
Decorate with this Burlap Bunting No-Sew at The Life of Jennifer Dawn.
More fun with burlap!