How to Add Pine Cones and Burlap to your Christmas Decor
This country-style Christmas decoration is simple to make with pine cones and burlap. Add a touch of rustic flair to your Christmas decor indoors or outdoors with this stylish hanging decoration.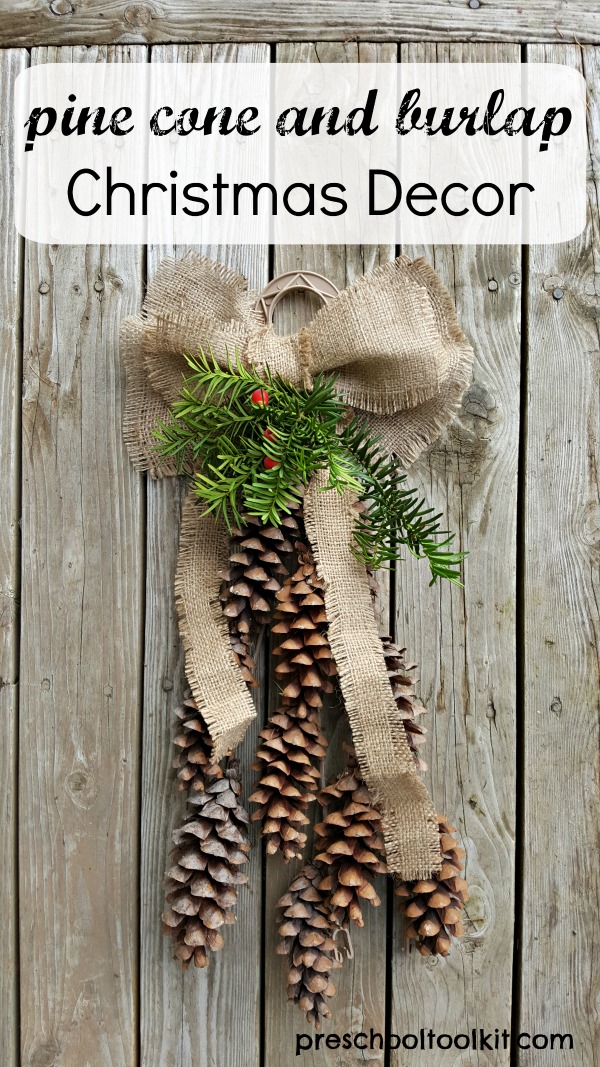 This post contains affiliate links. Privacy and Disclosure
Crafts made with natural materials are perfect for indoor or outdoor decorating. We love adding pine cones to a table centerpiece or making pine cone ornaments to complement a holiday wreath.
We even use them in the sandbox for kids sensory play!
This pine cone ornament is paired with a burlap bow to give it a rustic country look. It's easy to make with upcycled materials and a glue gun.
DIY pine cone and burlap decor

Christmas decorating often includes pine cones at our house. We have a steady supply of pine cones available around our pine tree. But even if you don't have supplies available in nature, you can easily complete this project with options we provide in the tutorial.
Pine cones are durable, easy to work with, and come in a variety of sizes and colors. They are available to purchase online or in craft stores.


Related: How to clean pine cones for crafts
Follow the easy steps below to make your unique pine cone and burlap hanging decoration.
Supplies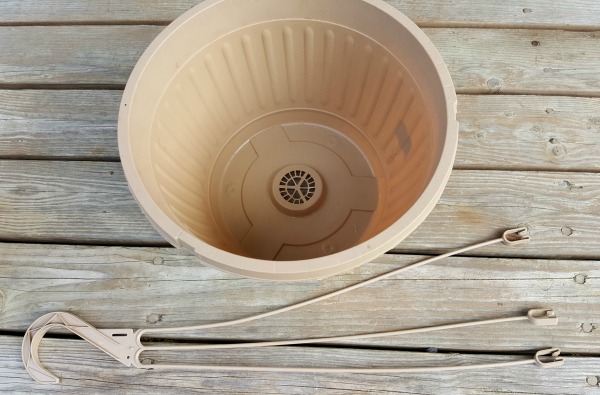 pine cones
hanging planter
greenery
glue gun
burlap
Remove the hanger from a hanging planter.
I often remove the hanger that comes on a flowering planter pot from the garden center and simply set the pot into a larger deck planter. I add gravel to the deck planter to stabilize it, then set the flowering plant on top.
Burlap can be purchased online, and is also available in craft or sewing stores. It has natural appeal and can be easily shaped and glued.
Instructions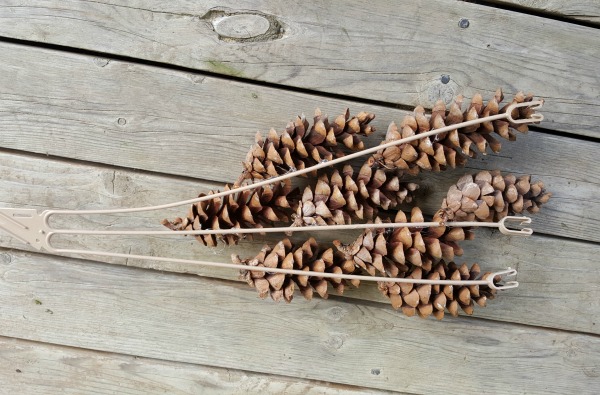 1. Glue the pine cones to the hanger.

Apply a bead of glue along the narrow strip of plastic with a glue gun.
Press and hold each pine cone in place for a few seconds to secure to the hanger.
This is the back view of the hanger, after a few pine cones were glued in place on the other side.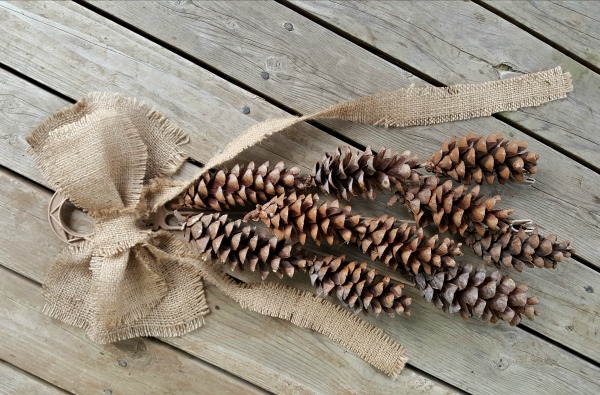 2. Glue a burlap bow to the hanger.
Attach a burlap bow near the top of the hanger with the glue gun.

Follow this simple tutorial to make a burlap bow.
This is the front view of the decoration.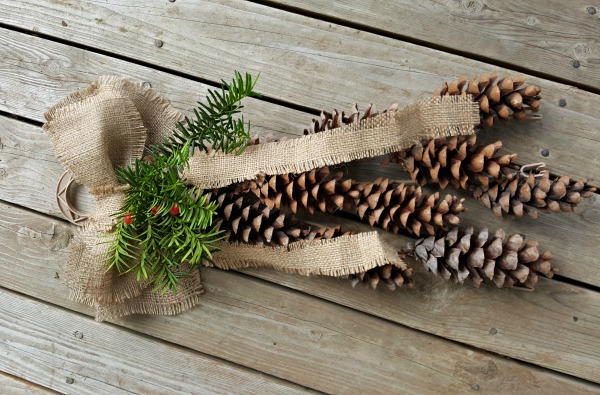 3. Add colorful accessories.
Glue a sprig of greenery and some berries to the decoration.
We have a yew tree that always needs trimming so I was happy to snip a few little branches with red berries attached.
It's the perfect finishing touch to this Christmas decoration!
This craft is an fun and easy way to use natural materials in your holiday decor.

This craft is found with other nature crafts on the Growing Family Linky!
Fun Gift Idea for kids!
Christmas edition
(affiliate)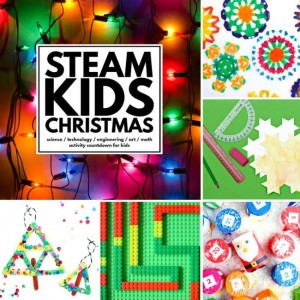 Science, technology, engineering, art and math activities for kids
from a team of qualified bloggers including scientists, writers and entrepreneurs