Burlap Fish Craft for Kids
This fish craft is fun to make using burlap. You'll love the simple setup and the many opportunities for kids to learn as they play. Add these fun fish shapes to an ocean theme with early learners..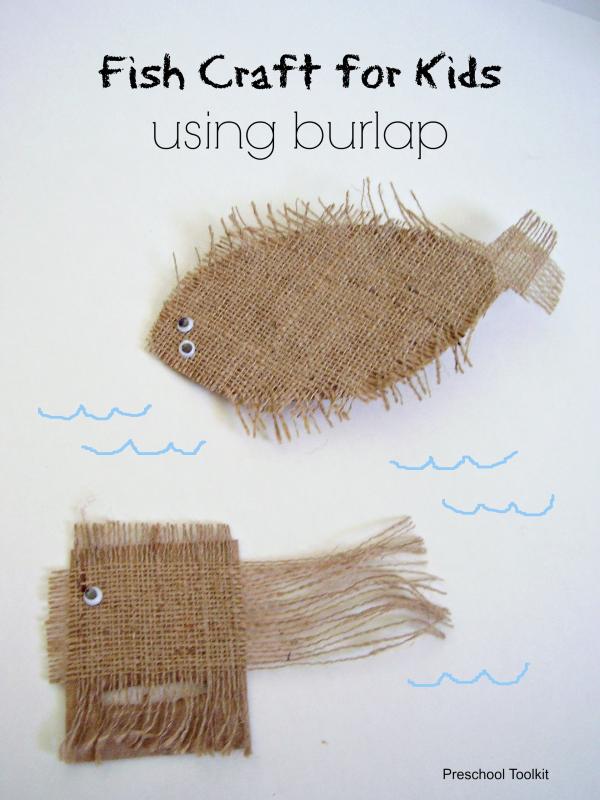 This post contains affiliate links. Privacy and Disclosure
We've been crafting a lot with burlap, everything from a horse's mane to a bird's nest. It's an inexpensive material that is durable, easy to cut and fun to fray!
We couldn't resist the opportunity to make a fish. We designed two different options, and the results can be used as puppets for pretend play.
The texture of the burlap, the flip of the fins and the twinkle in the googly craft eyes provide sensory play along with imaginative play for kids.


Burlap fish craft

Have you ever heard of a square fish? Varieties of the angelfish as well as the boxfish have interesting square shapes.

Related: bubble wrap fish
In this activity, kids can make a flat fish and a square fish.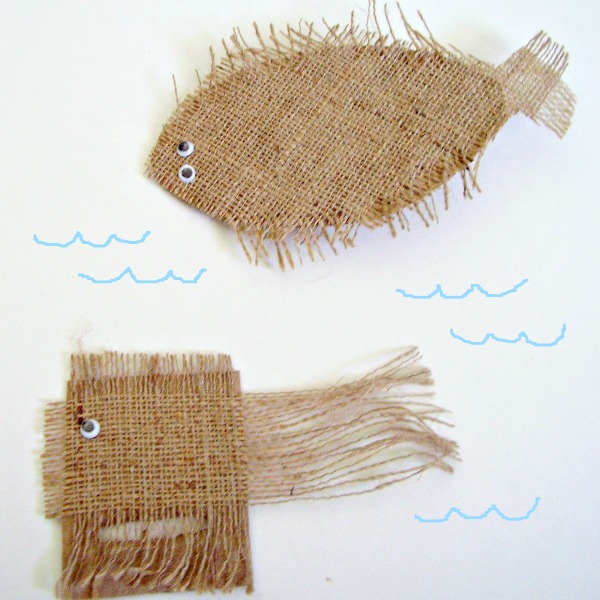 Supplies for flat fish or square fish:
Instructions for flat fish: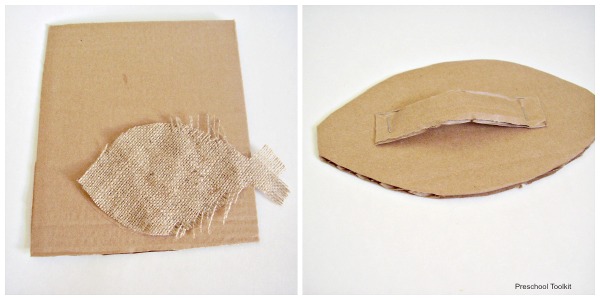 1. Cut a flat fish (oval) shape from the burlap, with a tail shape included at the end of the oval.
2. Fray the edges along the sides and at the tail.
3. Cut out a piece of cardboard slightly smaller than the fish.
4. Staple a cardboard handle to the back of the cardboard cutout. Tape to secure if necessary.
5. Glue the fabric to the cardboard. Use the handle to help your fish swim through the ocean.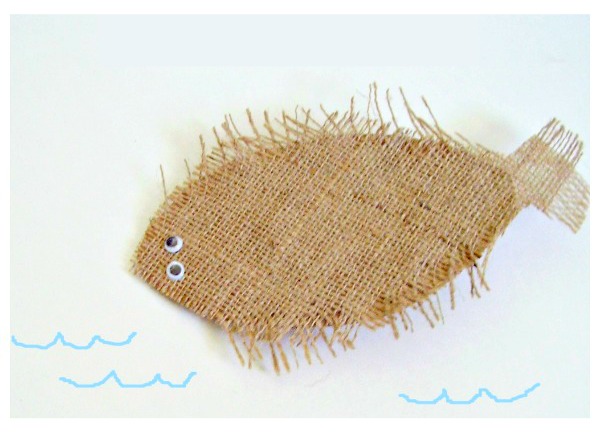 Instructions for square fish: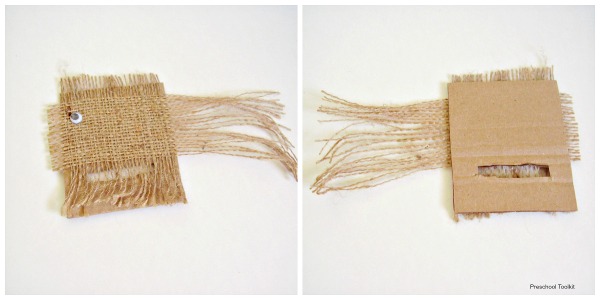 1. Cut a rectangle from the burlap.
2. Fray the length of the rectangle until a long tail is formed and the fish shape becomes a square.
3. Fray the top and bottom to form the fins.
4. Cut a handle into a piece of cardboard as shown in the photo. Glue the fabric to the cardboard being careful to leave the handle open behind the lower fins so kids can insert their fingers.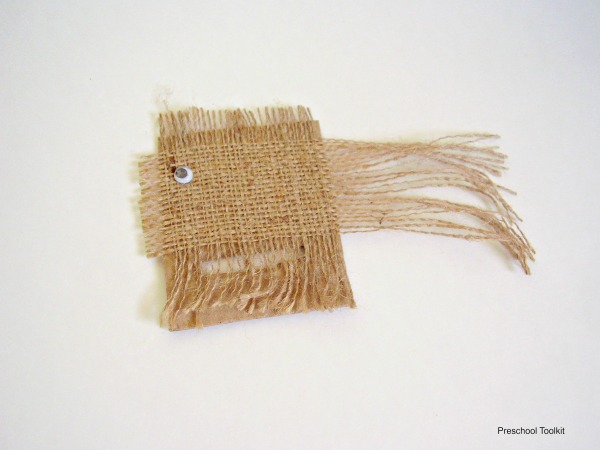 With a flip of the fins, these little burlap fish are ready to swim in the ocean.
Learning through play
1. Encourage gross motor movements such as 'diving' and 'swimming' through the waves.
2. Spread a blue blanket on the floor and go fishing with a clothespin on the end of a skipping rope.
3. Read books about fish.
A Fish out of Water
Good Night Little Rainbow Fish Board Book