Butterfly Preschool Craft using Burlap
This is a beautiful butterfly that's easy to make using painted burlap. The simple painting activity promotes creativity and fine motor skills. Kids will love making beautiful butterflies to use in pretend play.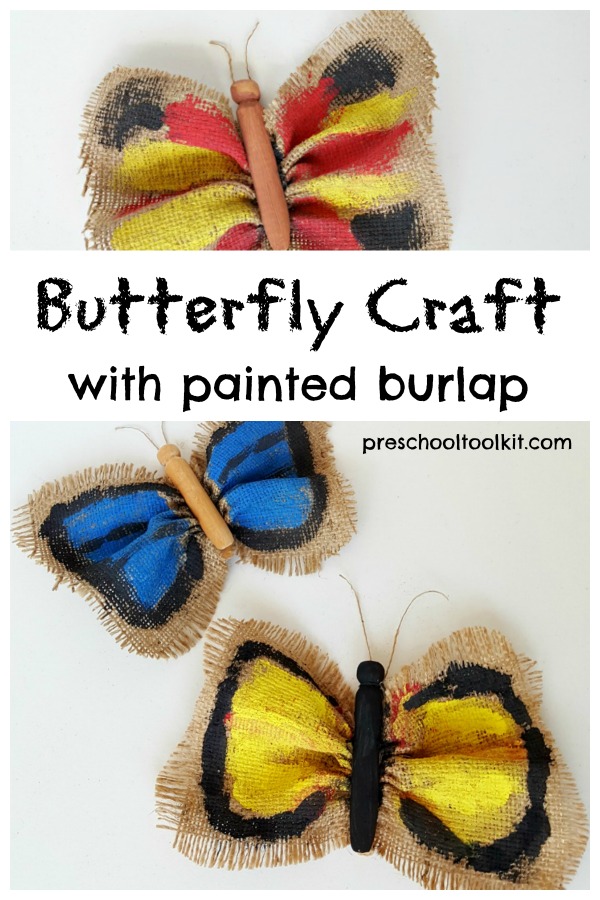 This post contains affiliate links. Privacy and Disclosure
Butterflies are fun to watch in spring and summer, and even more fun to make in kids crafts.

This painting activity is easy to set up with basic painting materials and burlap fabric.
Burlap butterfly craft
This is an open-ended painting activity. This means you can use any shape you like for the butterfly pattern, and kids can be creative with the colors and designs they paint on the fabric.
If burlap isn't available you can try substituting other fabrics such as cotton or denim that will hold their shape when painted.
Related: Find a Butterfly study unit prepared for you at the end of the post.
Supplies for burlap butterfly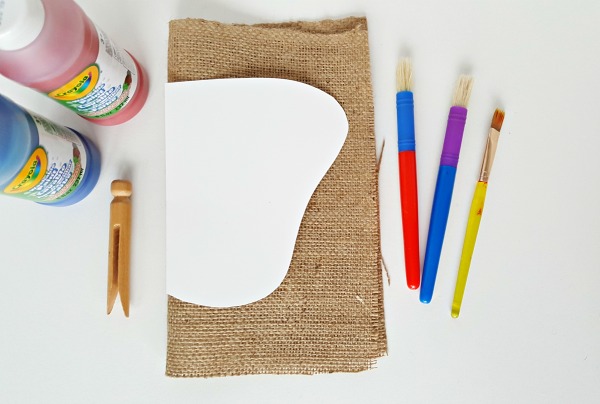 burlap
paint and brushes
clothes peg
cardboard template
If a clothes peg isn't available, try using a regular clothes pin.


Instructions for burlap butterfly:
1. Draw a simple pattern for the butterfly on paper or cardboard and cut it in half down the middle.
2. Place the half-butterfly pattern on the folded edge of the burlap.
3. Cut around the pattern and open the burlap to reveal a butterfly with two identical wing shapes.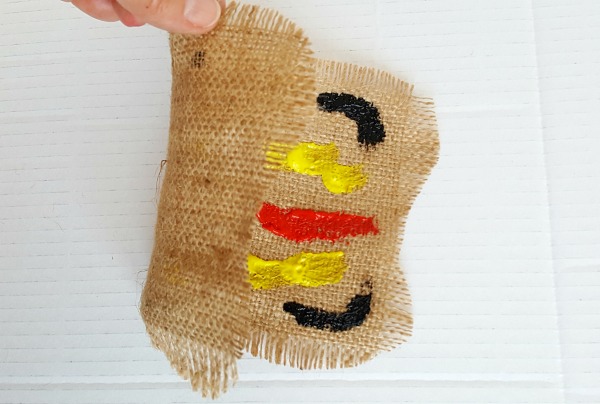 4. Fray the edges of the burlap to add texture to the wings.
5. Paint the right-side wing only with generous amounts of paint.
6. Fold the left-side wing onto the painted side.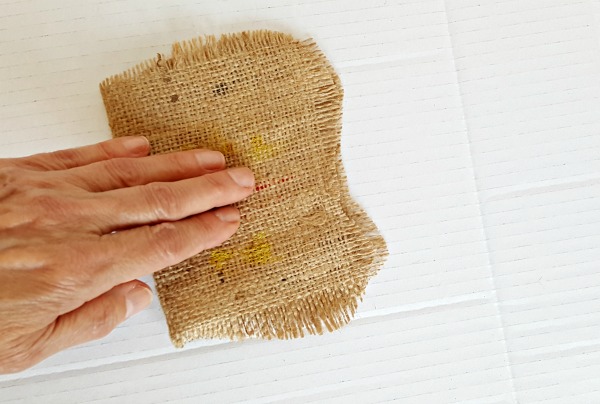 7. Press gently with your palm to transfer the paint pattern from the right-side wing to the left-side wing.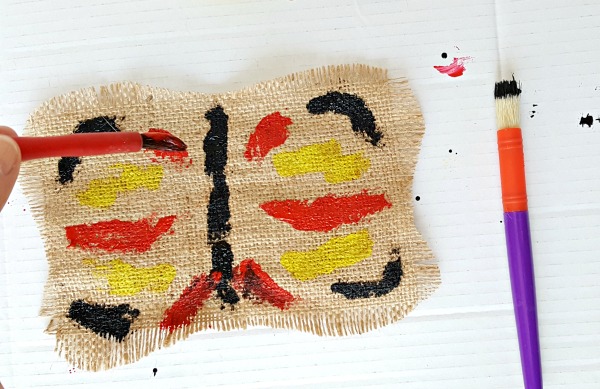 8. Unfold to reveal both wings of the butterfly with the same pattern.
9. Add extra paint to the wings to darken or fill in spaces.
10. Paint the clothes peg or leave it plain.
11. Allow paint to dry. This may take overnight depending on how thickly the paint has been applied.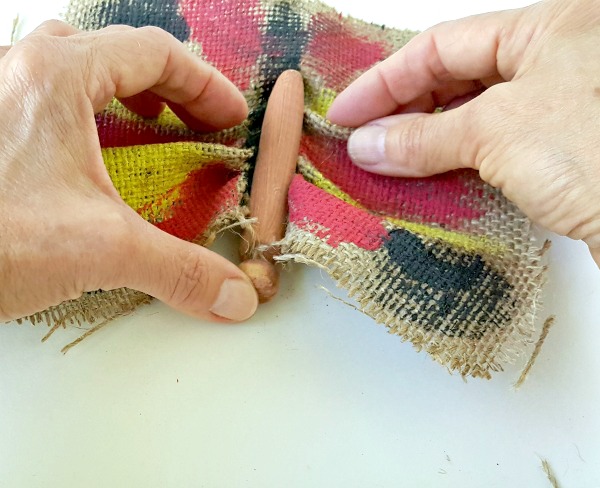 12. Scrunch the wings into the clothes peg.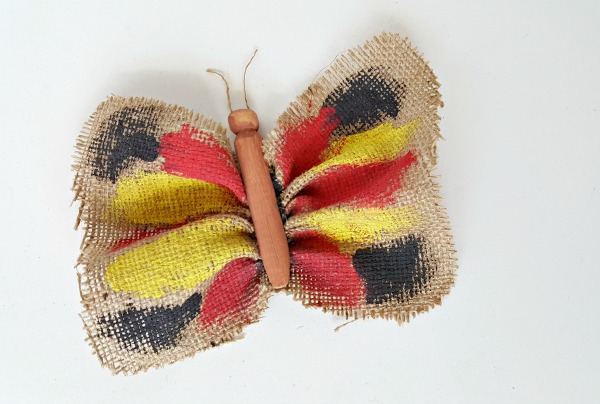 Glue a single strand of burlap for antennae and your beautiful butterfly is ready for summertime pretend play!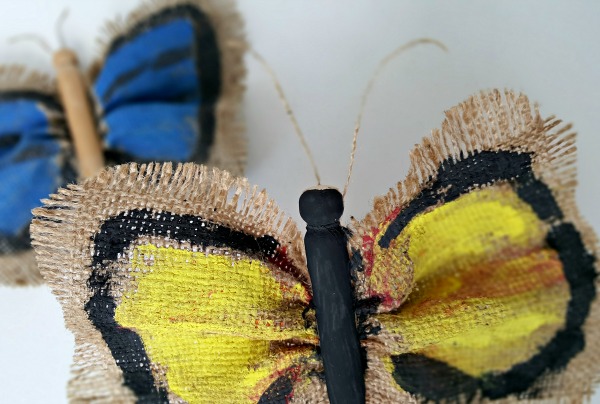 Butterfly study unit
Activities
1. Gross motor: Role play stages of a caterpillar: crawling, curled up in a cocoon, and spreading butterfly wings to fly.
2. Science: Chromatography butterflies from Buggy and Buddy
3. Take away game: Place several plastic butterflies on a tray; remove one while kids cover their eyes; guess which one is missing.
4. Scavenger hunt: Hide several toy butterflies or pictures of butterflies in the classroom or outside for children to find.
5. Sorting: Sort butterfly toy figures by color and size.
Books
1. My, Oh My A Butterfly / by Tish Rabe
2. I'm a Caterpillar / by Jean Marzollo
3. Elmer and Butterfly / by David McKee
4. Gotta Go! Gotta Go! / by Sam Swope
5. Butterfly Counting / by Jerry Palotta
Crafts
1. Butterfly with fluttering paper wings / Fireflies and Mudpies
2. Fabric butterfly / Kids Craft Room
3. Butterfly hand print card / The Best Ideas for Kids
4. Butterfly made with lace trim / Preschool Toolkit
5. Butterfly with watercolors and pompoms / iHeart Crafty Things