Halloween Broomstick Craft for Kids
This simple broomstick craft is fun for the whole family to make. Kids will love using a broomstick as part of a Halloween costume. You can also use a broomstick as a fun Halloween decoration.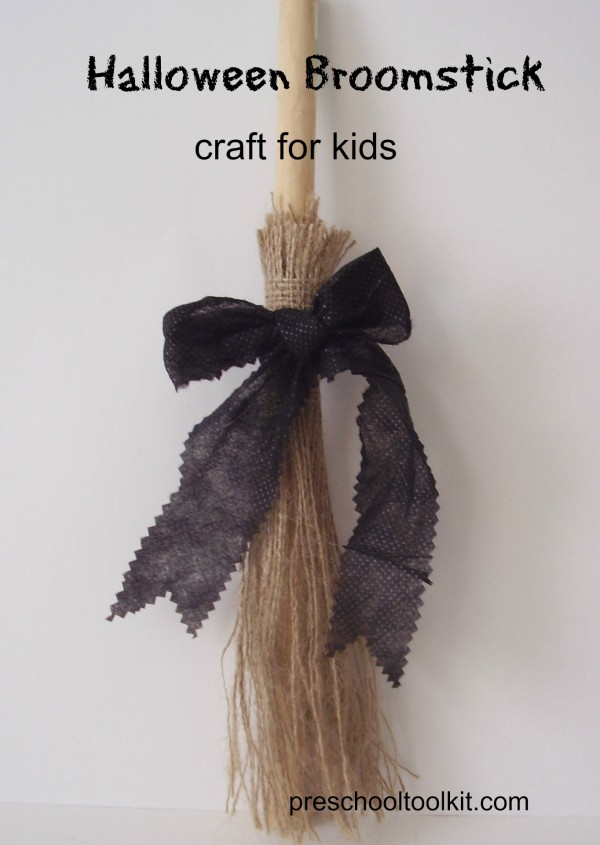 This post contains affiliate links. Privacy and Disclosure
What could be more fun for pretend play than a broomstick? This one is simple to make with burlap and a wooden dowel. Kids will love pulling threads from the burlap. This activity provides some awesome fine motor work as they prepare the broomstick.
Halloween broomstick craft
Halloween wouldn't be complete without witches in tall black hats flying through the air on broomsticks. But broomsticks aren't just for Halloween. You can easily make a broomstick craft that can be used all year round as a decoration or to go along with a costume for dress-up play.
This craft is fun for the whole family. Only a few basic supplies are needed, and it's easy to adjust the style and size of the broomstick.
Find more crafts and activities on our
Halloween Pinterest board.
Supplies
wooden dowel
masking tape
burlap fabric
black fabric.
This dowel measures 12 inches (30 cm) in length. The size of the broomstick will vary depending on the dowel or other stick you use for this craft.
Instructions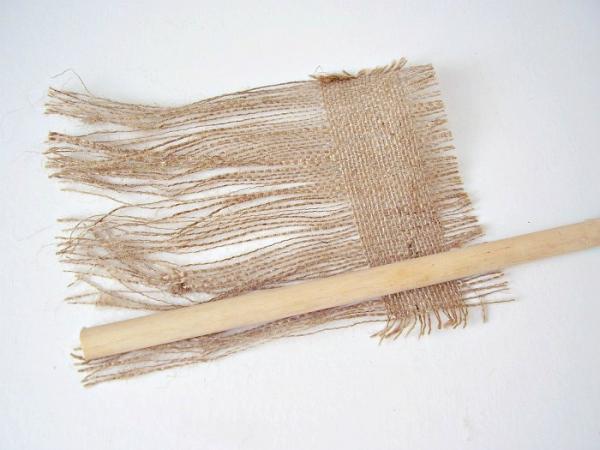 1. Cut piece of burlap approximately half as long as the dowel and 10 in. (25 cm) wide.
2. Unravel the burlap from the bottom to make the "bristles".
3. Leave a tab, approximately 2 in. (5 cm), then unravel a few rows at the top as shown in the diagram.
4. Place the dowel along the full length of the fabric and roll it up.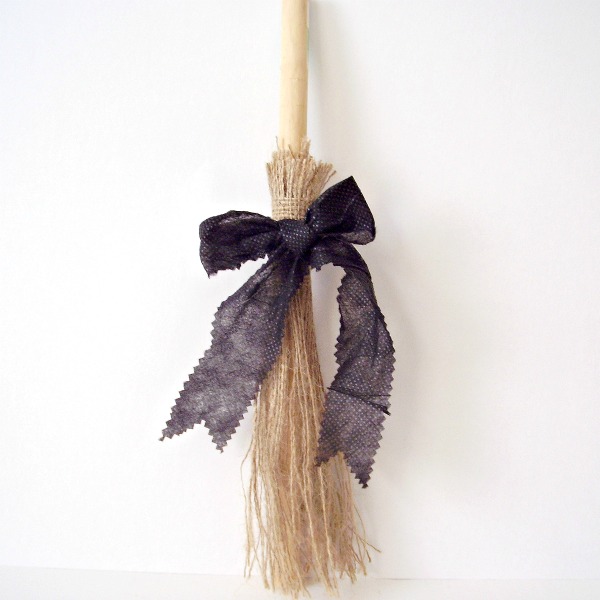 5. Secure with tape and add a decorative bow with black fabric.
No witch should be left without a broom on Halloween night. Make this fun broomstick for a Halloween decoration or add it to a witch or sorcerer costume.
Say this little rhyme with your preschoolers as you 'fly' your broom around the room.
We're Halloween witches flying over ditches,
Sliding down the moon as we sing this tune:
"Heigh-ho, Halloween's here!" (with a sing-songy voice)