Transform the Fuzzy Caterpillar into a Beautiful Butterfly
This furry caterpillar is fun to make with a clothespin. The caterpillar can easily transform into a beautiful butterfly with two simple steps.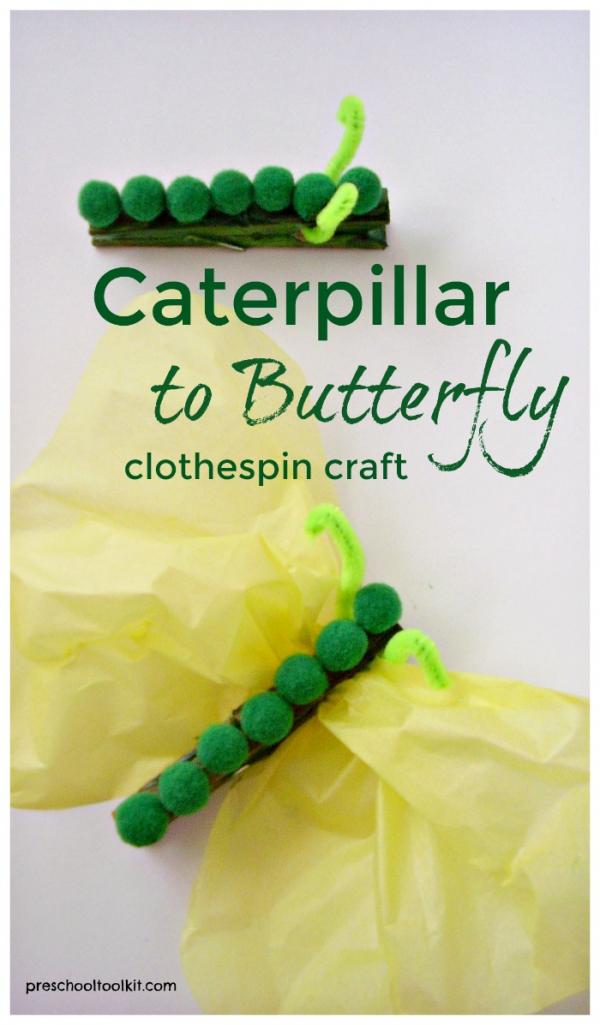 This post contains affiliate links. See our full disclosure.
Welcome summer......and all the bugs that come with it!
Bugs in all shapes and sizes crawl and fly about in our yard all summer long. Most are harmless (beware the bee sting!) and some are cute (did you see the ladybug?).
Explore the transformation of caterpillar to butterfly with this simple craft.
This activity promotes gross motor movement. Kids can crawl like a caterpillar, crouch low and squeeze arms and legs in tight for a cocoon, then spread wings and swoop up and down like a butterfly.
Caterpillar to butterfly activity


Kids and grownups alike are awed by the transformation of a caterpillar into a butterfly. This is an interesting study you might consider for your curriculum through videos, picture books and hands-on experiences.
Caterpillars are one of the most obliging insects to be observed - they move slowly, they're very quiet and they're not afraid to crawl over your hand. Butterflies, on the other hand, like to flit and fly at a moment's notice.
This activity can help explore butterflies and caterpillars with early learners.


Supplies for caterpillar to butterfly craft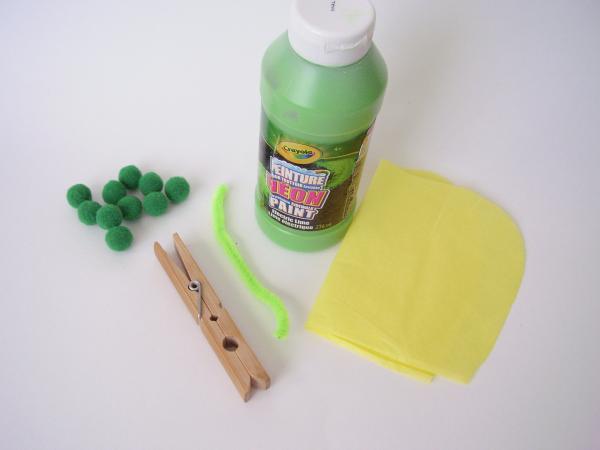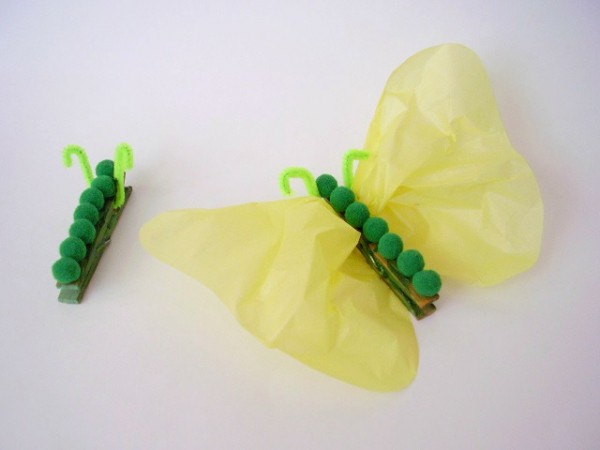 Instructions
Caterpillar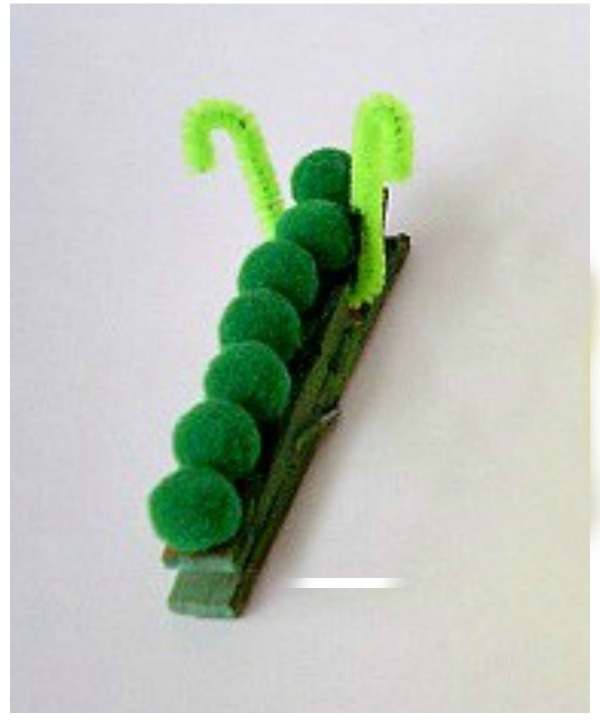 1. Paint the clothespin green.
2. Glue pompoms to the clothespin.
3. Open the clothespin.
4. Insert chenille stem. Bend tips to form the antenna.
Butterfly


1. Cut large wing shape from tissue paper. This can be one long piece with wing shapes on either end.
2. Open the caterpillar clothespin and insert the wings.