Green Leaf Butterfly Kids Craft
This simple butterfly craft is fun to do using nature's materials - no glue required! I can't think of a better way to make a butterfly than with materials found in its natural habitat.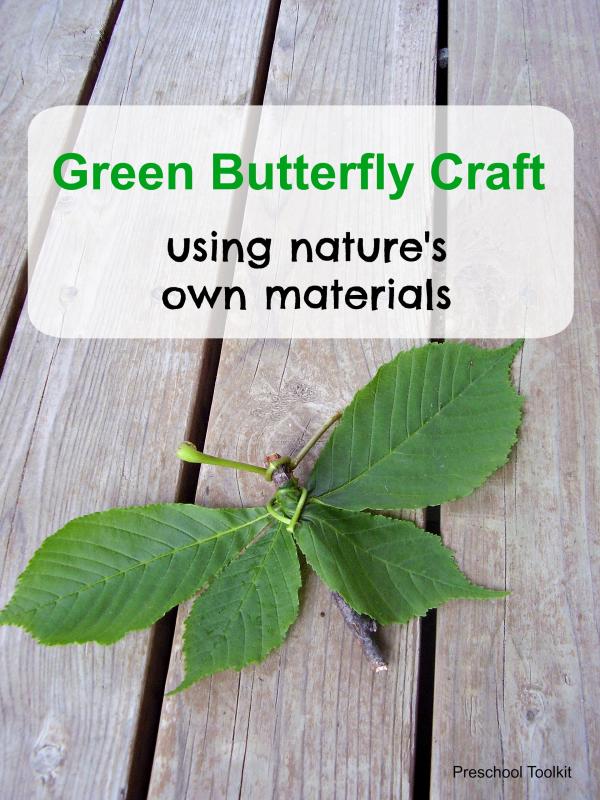 This post contains affiliate links. Privacy and Disclosure
When we see butterflies fluttering through the air in spring, we often see kids running behind them. These delicate insects are colorful, very agile, and able to soar across the lawn faster than their pursuers!
The green butterfly is one of many different butterfly species. Explore butterflies in books and videos to extend your study of these delightful insects.
Green leaf butterfly
We have a wooded area behind our house where we can collect chestnut tree leaves and small twigs. The wide span of the leaf and individual leaflets of the chestnut leaf resemble butterfly wings. They inspired this nature craft.
Kids can make butterflies using any leaves you have available.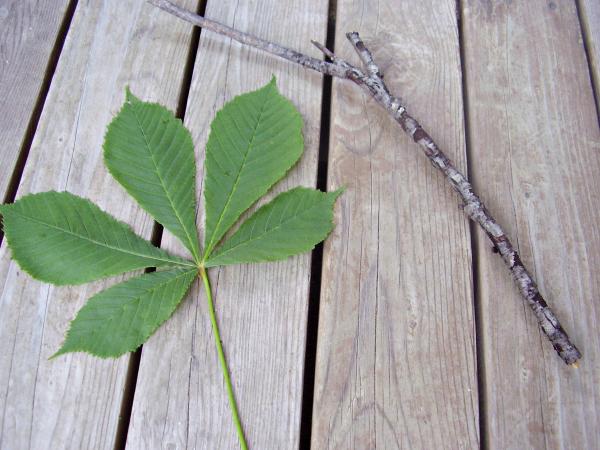 Materials:
chestnut leaf, small twig.
If you are using a chestnut leaf, remove the middle leaflet, leaving two on either side for wings.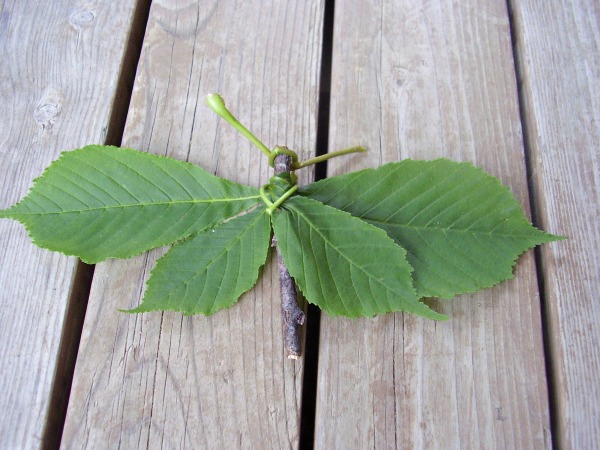 Instructions:
1. Lay the wings over the twig. Secure the leaf to the twig by wrapping the leaf stem around the twig. The stems are flexible and strong, and can be easily twisted around the twig.
2. Wrap another stem around the top and tie it once to make the antennae.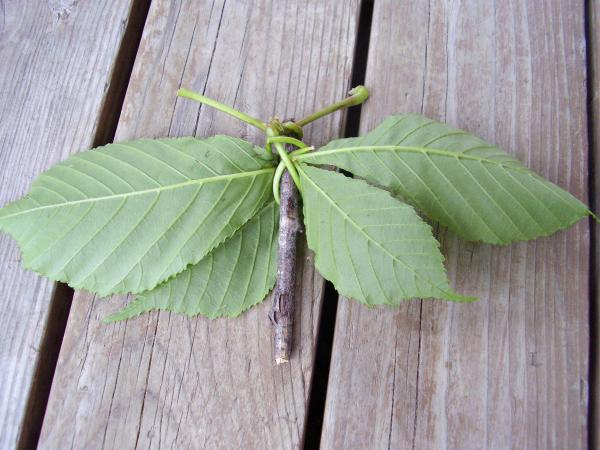 This is the under side, showing the end of the stem tucked through the loop after it is wrapped around the twig.


It was a windy day when I took this photo. You can see the wings of the green butterfly lifting in the wind.
This is a fun outdoor activity using only natural materials. But even though I said no glue required, go ahead and use string, white glue or a glue gun at any time if it will help secure the leaf or stem to the twig.
The fun part is the process of exploring nature (taking a nature walk), gathering materials (choosing just the right leaf and twig) and creating a butterfly together.
For gross motor play, kids move their butterflies up and down to soar like the other butterflies.
Nature crafts in the Kid Craft Challenge.
Mud Kitchen Food from The Gingerbread House
Flower Petal Suncatcher from Play & Learn Everyday
Natural Stone Spiral Craft from Raising Fairies and Knights
Nature Inspired Portraits from The Resourceful Mama
This leaf butterfly is shared with other nature crafts on the Naturally Crafty nature craft linky.