PreK Apple Craft and Counting Activity
This apple craft, with a simple counting game, makes back to school fun for everyone. Preschoolers can learn the names of their classmates, while reinforcing beginning number recognition.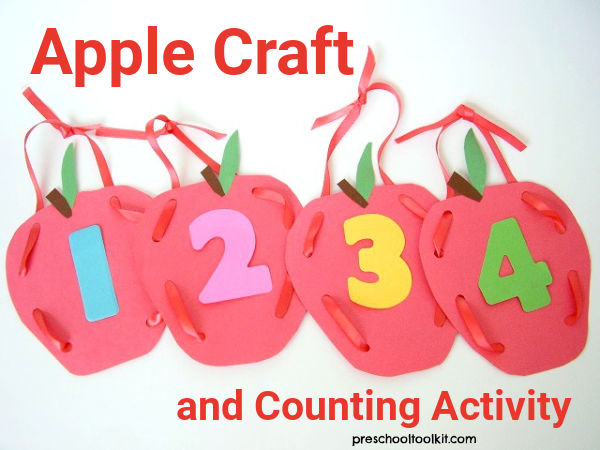 This post contains affiliate links. See our full disclosure.
Back-to-school means lots of new faces to see, and lots of new names to remember. This simple apple themed craft and and apple themed rhyming game are perfect for early days in the classroom.
The activity strengthens individual creative and fine motor skills during craft time, then supports small group interactions with a counting game.
Apple rhyming activity
Social interactions are recognized as an important part of the early learning classroom. It's helpful to provide opportunities for both group play and independent play.
For small group play, plan simple activities that promote fun and learning in a welcoming way. Activities should be inclusive and hands-on. This apple craft is a simple way to start your week with early learners.
Make the apple craft using everyday art supplies, then play a countdown game using the apple rhyme.
Supplies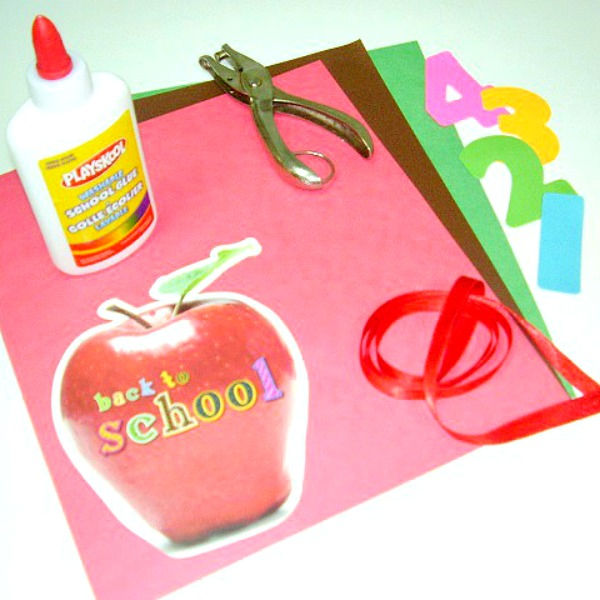 Instructions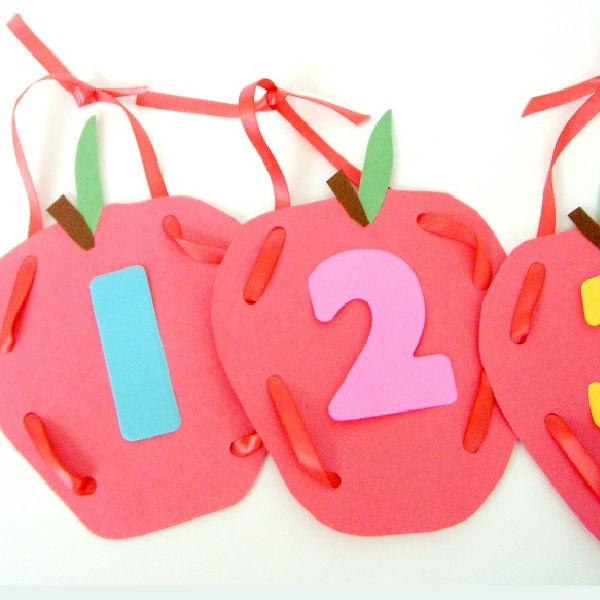 1. Trace the apple pattern onto construction paper. Cut out the apple.
(As an option, the apple, leaf and stem may be drawn on plain paper for the children to color and cut out.)
2. Hole punch around the perimeter of the apple.
3. Lace the apple with narrow ribbon, allowing enough for a handle.
4. Cut out a stem and leaf from construction paper and glue to the apple.
5. Glue a paper numeral to each apple, or use self-adhesive numerals.
Parents and teachers can make a set of apples to use in the home or classroom. Kids can make individual apples to label with their names. Laminate the apples for durability.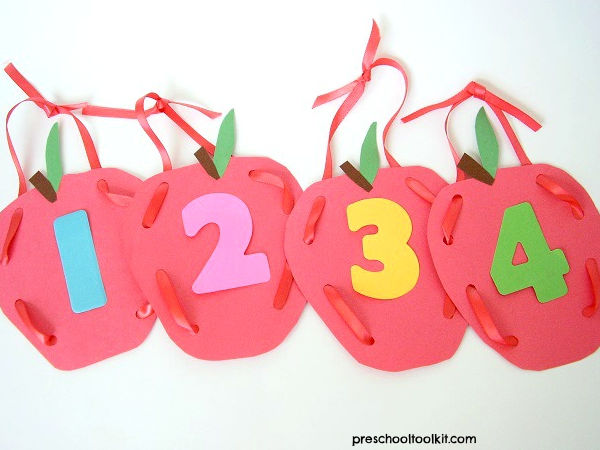 Play the countdown game.
Play this rhyming game in the classroom to help kids learn the names of their new friends and classmates, while practicing numbers 1 to 5.
1. Children line up with their "apples", in order from one to five. (Engaging a small number of children at a time can make it easier to remember names and numerals.)
2. Play a takeaway game using the apple rhyme below. Repeat the rhyme until all the children have participated.
Five little apples on a new school day -
If ____(name)_______ eats an apple – crunch, crunch, crunch – take one away.
Four little apples on a new school day -
If ____(name)_______ eats an apple – crunch, crunch, crunch – take one away.
......and so on, counting backwards until each apple is "eaten"!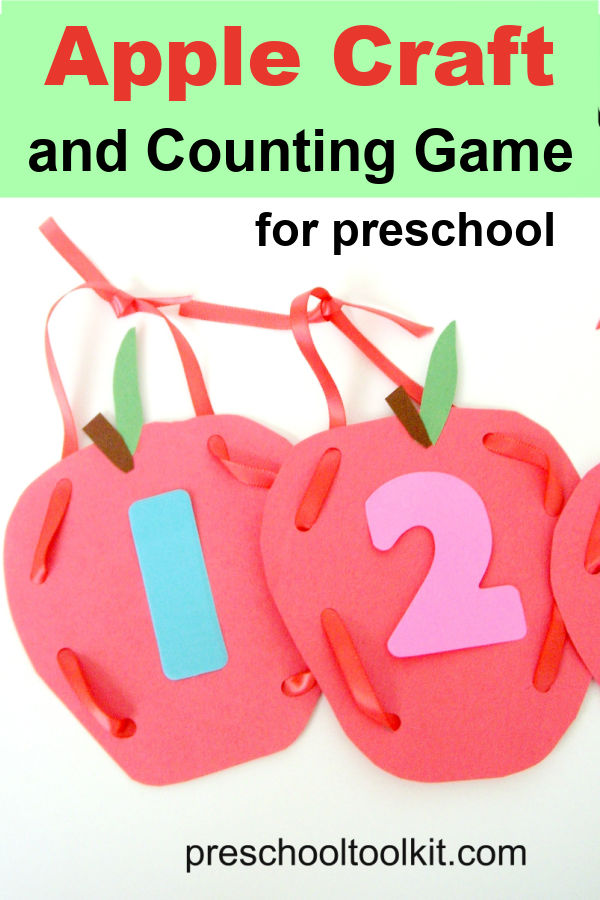 I have a Pinterest board just for apple crafts and activities to extend the fun and learning.