How to Help Kids Make Their Own Craft Box
Kids can create a craft box of their very own for creative art activities. Help your early learner choose a sturdy container, then fill it with a variety of arts and crafts materials. Once your craft box is complete, be prepared for the flurry of creativity!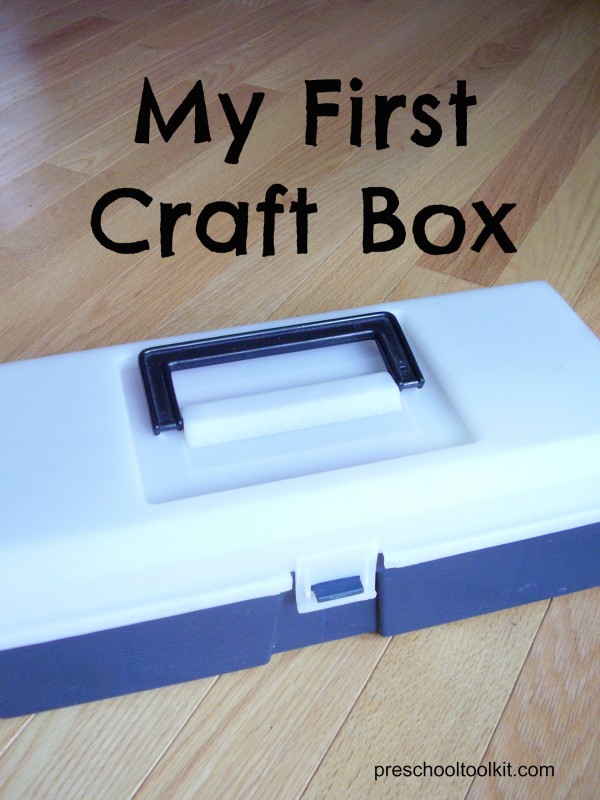 This post contains affiliate links. Privacy and Disclosure
A craft box is a simple but effective way to support art and creativity in your little learner. The box can be anything from a recycled tackle box to a sturdy cardboard box with a lid.
The goal is to make basic craft supplies available for child-led art activities.


Kids own craft box
Benefit of kids own craft box
When kids help choose and stock their craft box, it builds developmental skills.
Kids benefit by learning to:
take pride in the care and use of the supplies
plan the types of art activities they will do
count and sort supplies and keep a tally of what's needed
How to choose a craft box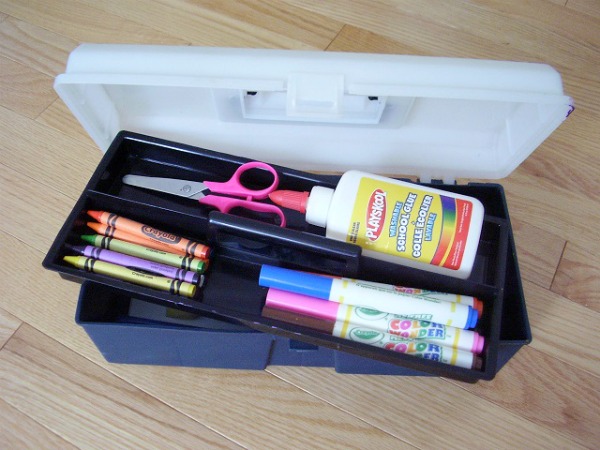 A small tackle box or tool box are great options, not too heavy, and just enough room for basic supplies.
This one has two sections which help sort the materials.
It also has a clasp that is easy to open and shut, as well as a handle.
The handle makes it easy for little ones to carry their craft box to a work station.
A sewing box or jewelry box you have on hand can often be another option.
A shoe box with a lid can also be made into a craft box. Kids can decorate the box for their first art project!
Art supplies for a kids craft box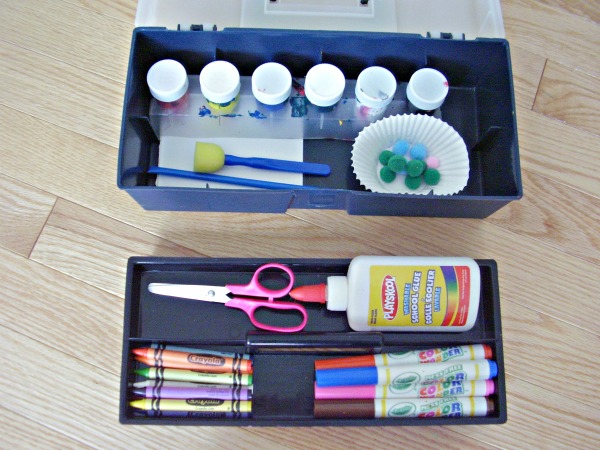 Fill the top tray of the box with pencils, crayons, markers, scissors and glue.
The bottom section can hold paint and paper as well as bulkier items such as foam balls, pompoms, and felt or foam cut-outs.
You might want to provide choices of materials that are not too messy so you can allow kids freedom to initiate art activities.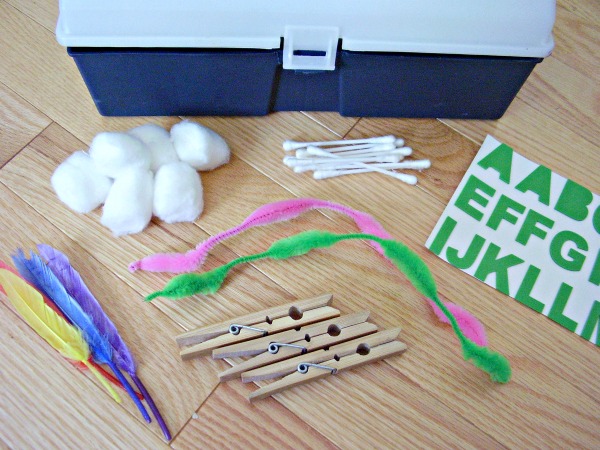 More choices include stickers, glitter glue, feathers, chenille stems, clothespins and cotton swabs.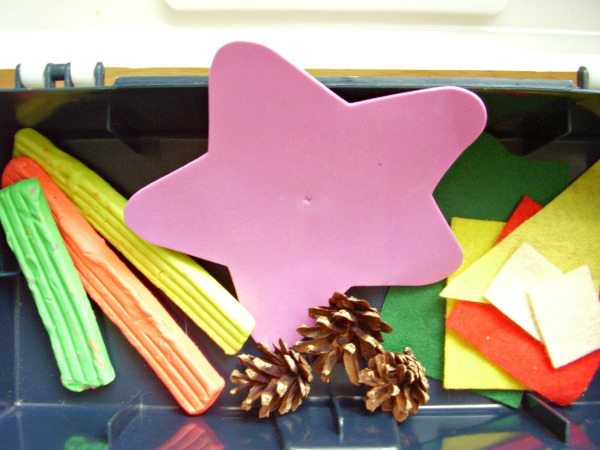 Including too many items at a time can be overwhelming, so change the contents now and then, adding and replacing materials to promote imagination and creativity.
The most important thing is to make art materials accessible.
Kids can have fun choosing materials from the dollar store or craft store to put in their craft boxes.
They'll have even more fun being creative with their choices during arts&crafts or free play time.

Have you had a burst of creativity at your house lately?


Stock your craft box with these must-haves!
Craft supplies lists from kid-friendly bloggers
20 + Craft Supplies for Preschoolers / Days with Grey
The Best Craft Supplies for Preschoolers / Teaching Mama
20 Craft Supplies Every Home Should Have / I Can Teach My Child
Craft Supplies and Organization / Toddler Approved
Follow our Crafts Pinterest board for amazing arts and crafts ideas!