DIY Indoor Bowling Game Kids Activity
This indoor bowling game is fun to have on hand for rainy days or boredom busters. Kids can help make the pins, and use counting and sorting skills to set up the game. Create a simple bowling game with recycled containers for some indoor rainy day fun.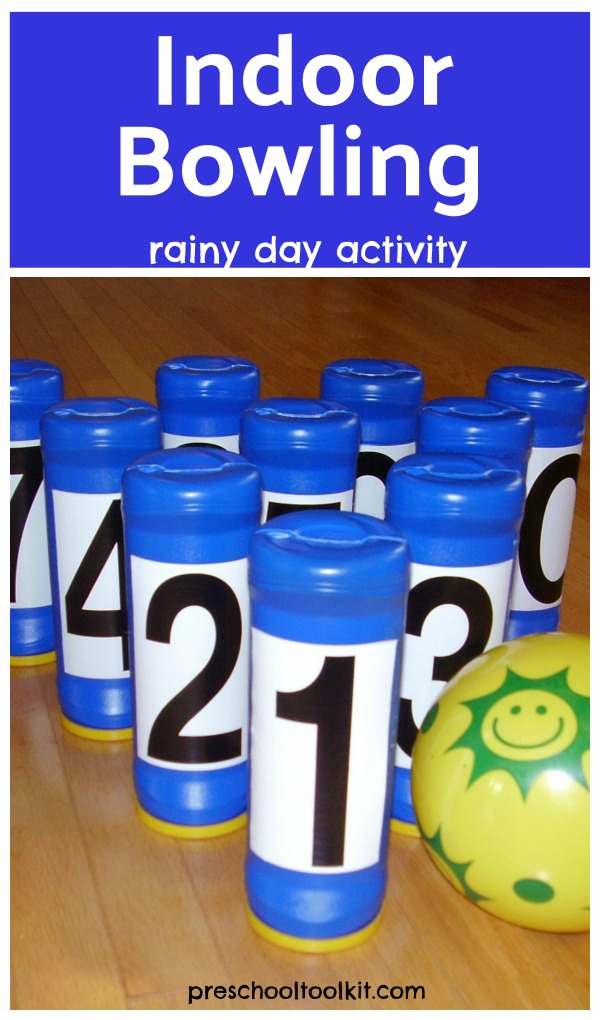 This post contains affiliate links. Privacy and Disclosure
Keep a few indoor games at your fingertips for indoor play. It helps to be prepared for days when the weather does not allow outdoor play, or when you just need to shake up a restless afternoon indoors.

Having a few kid-led games ready will help kids take the initiative to plan and create their own play times.
Related: Bean Bag Game of Toss


Indoor bowling game


This bowling game is easy to make, and practically mess-free to play.
Store game pieces in a cardboard box or plastic bin until game time.
Kids can label the pins, then set them up and knock them down over and over!
Play the game for gross motor fun.
Use numbered bowling pins to promote the use of math skills.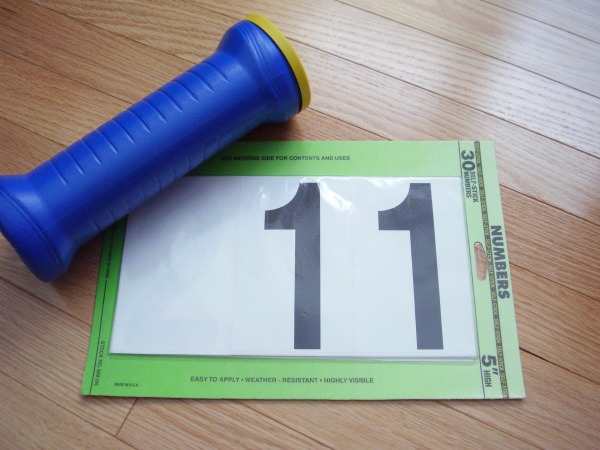 The only materials needed for this game are containers, a set of self-adhesive numbers, and a soft ball.
Large numerals are easy for toddlers and preschoolers to recognize. They can even be traced with a finger.
We used a snack container as a pin but we offer other suggestions below.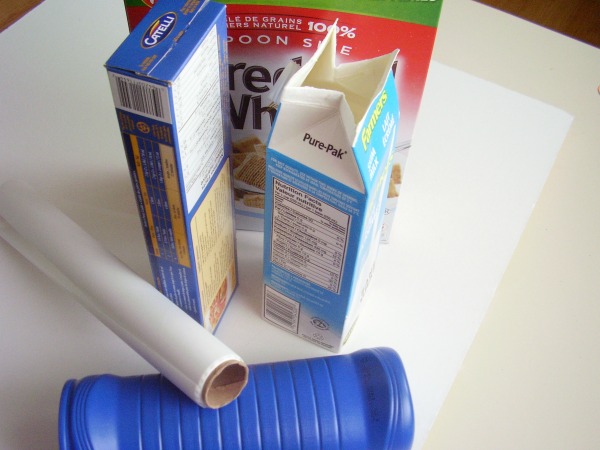 If snack containers are not available, try some other options for bowling pins: one-liter milk cartons, cardboard tubes, spaghetti or cereal boxes.
Experiment with various containers to see which ones balance well on the floor. This will depend on the container and your floor covering (smooth or carpeted).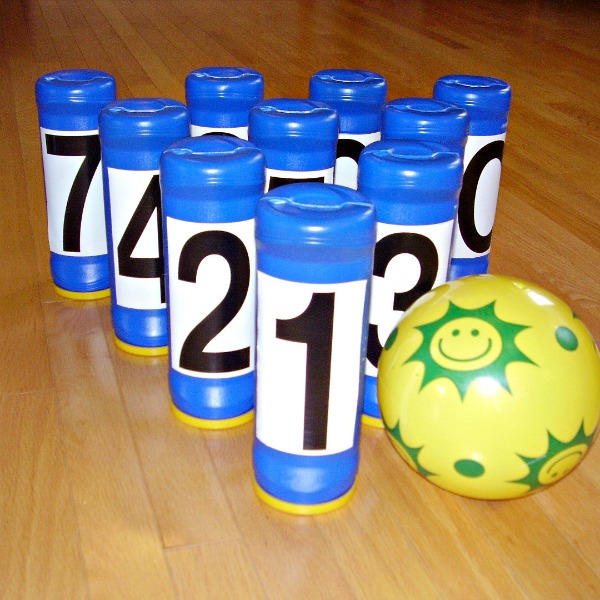 Learning through play:
Set the pins up in order from 1 to 10.
Count the number of toppled pins.
Create new patterns for the pins as you set them up.
Use only even or odd numbers.