Easy to Make Rings for Kids Game of Toss
Set up a game of ring toss in minutes with these colorful homemade rings. Provide fun for the whole family with a game of ring toss that can be played indoors or outdoors.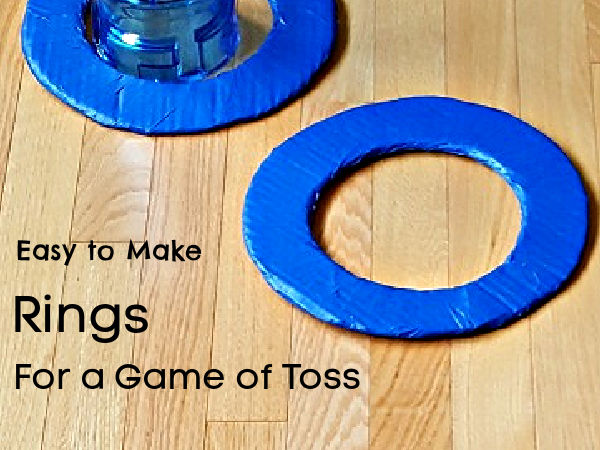 Privacy and Disclosure
for information on cookies and affiliates
A game of toss is a fun option for indoor play on a rainy day- or any day!
Kids love any opportunity to throw things, and with this game they also challenge themselves to get a ringer.
Instructions - or rules - can be adapted to any age group, and the game can be played with as few as one or two participants at a time.
The rings in this tutorial are easy to make with just cardboard and tape.


Easy to make rings for game of toss
Ring toss is a popular game that requires no special skills, but has amazing benefits for early learners.
engages spatial and fine motor skills
employs scientific concepts (distance, flight)
supports team play
The setup for this ring toss game is easy to do with homemade rings.
The size of the rings will be determined by the peg you use.
The tape will strengthen the rings and also provide color and decoration.
Instructions for homemade rings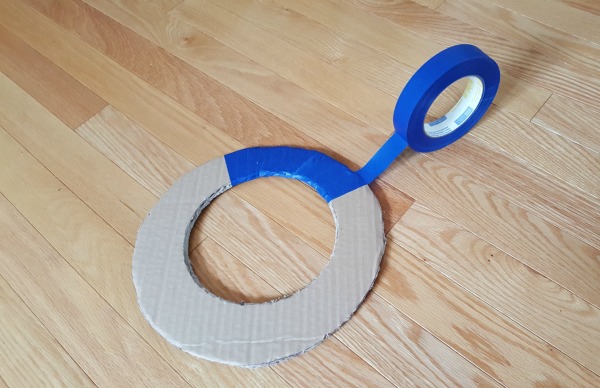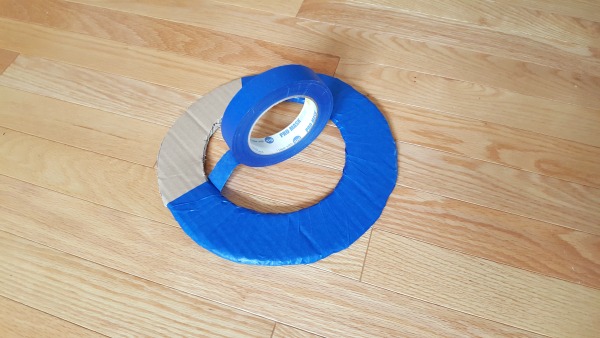 1. Cut circles from sturdy cardboard. Remove an inner circle to make a ring.
The size of the ring will depend on the size of the target or peg.
Our rings have a 10 inch (25 cm) outside diameter, and 6 inch (15 cm) inside diameter.
2. Wrap 1 inch (2.5 cm) masking tape
or duck tape
around the cardboard ring, overlapping the tape as you go around the ring.
The tape strengthens and protects the cardboard.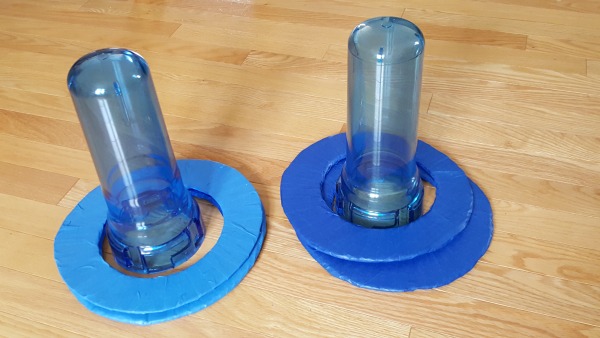 Make sets of rings in different colors for players if preferred.
We used two different shades of blue tape that we had on hand.
More options for making rings:
Mom Endeavors shows you how to use nylon rope to make rings in her family ring toss game.
ABCs to ACTs uses paper plates to make a circus themed ring toss game.
Ring toss pegs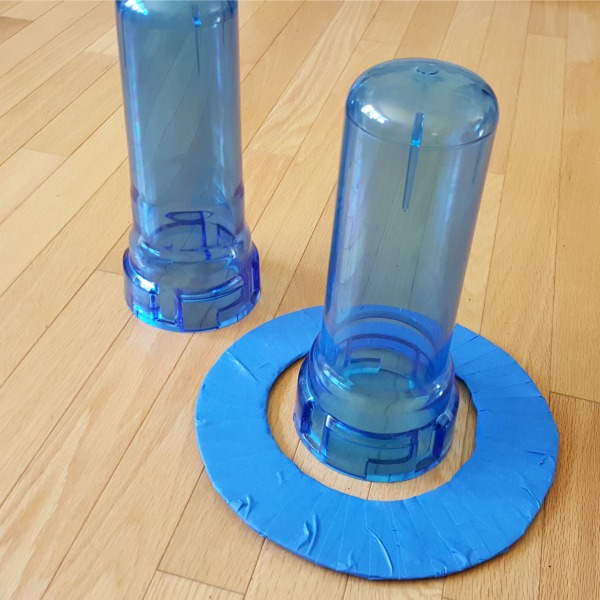 To play our ring toss game we recycled parts from a water system we recently replaced. The two blue plastic containers were the perfect height for the post/peg and heavy enough to stay in place if rings bumped up against them.
Other options for pegs for indoor play are dish soap bottles or juice containers. Rinse the containers and secure to the floor with tape, or fill them with sand or water to make them heavier so they'll stay in place.
For outdoor pegs, use a pool noodle, or a plastic bottle filled with sand or water.

Play the Game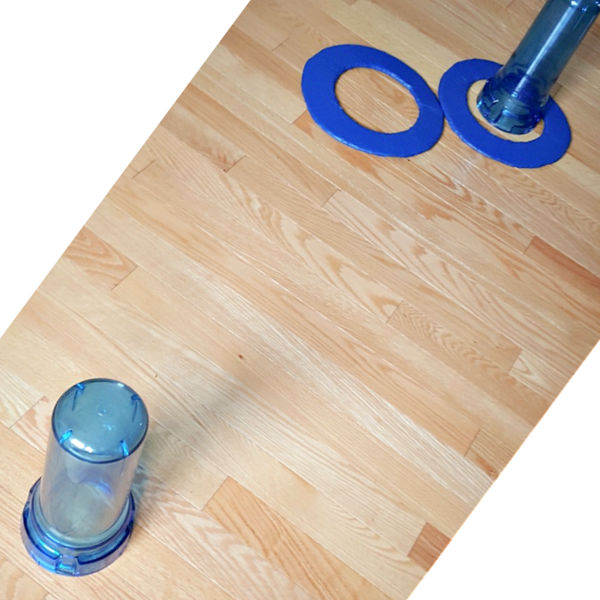 Set two pegs opposite each other at a suitable distance - start with 3 feet (1 meter).
Players stand behind one peg, each holding two rings.
The first player tosses a ring to the opposite peg.
The second player then tosses a ring. Play continues until all rings are tossed.
Points are determined by the proximity of the ring to the post, and by landing a ringer!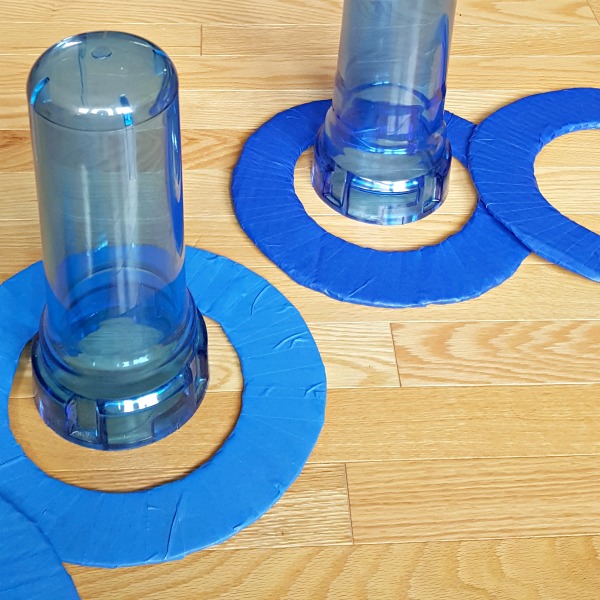 Why wait for a rainy day?
Have fun with this indoor game today.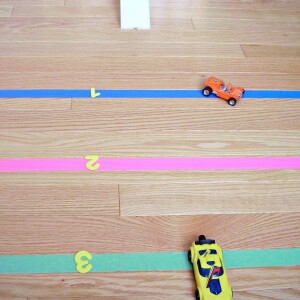 More indoor games on Pinterest!