Me and My Family Craft with Recycled Containers
Recycle snack containers to make the members of your family. This kids craft is a simple way to reuse a disposable item while celebrating the diversity of family and relationships. Engage fine motor and creative skills in this fun open-ended activity.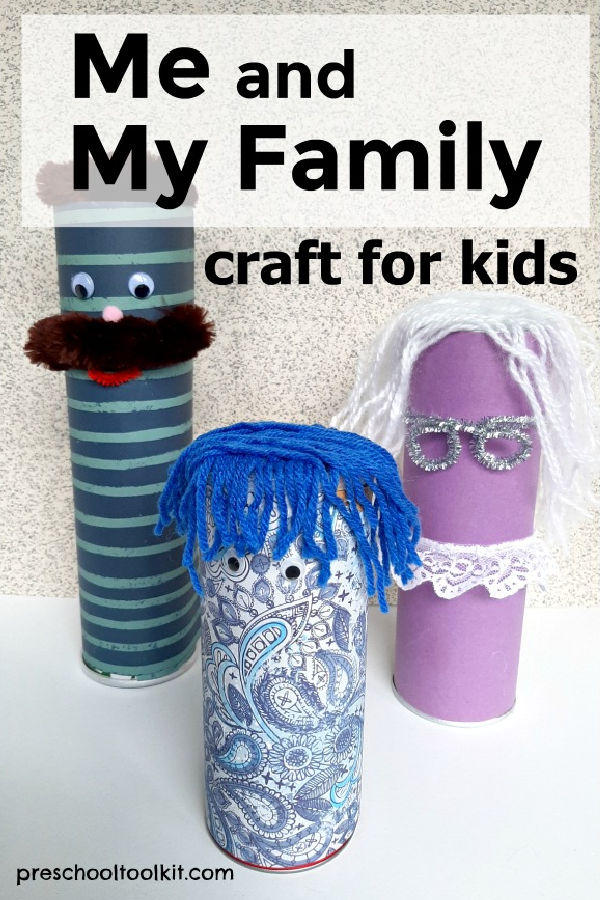 Privacy and Disclosure
for information on cookies and affiliates
Families don't all look the same, they come in all shapes and sizes. They include a variety of relatives and friends, along with well-loved pets. Recognizing and reinforcing this diversity supports early learning, and helps build confidence and well-being.
Celebrate families with this fun recycled craft. Kids can create 'people' that reflect the members of their families. This activity builds language, social and cognitive skills, as kids relate stories about their families and the people they choose to model in this craft.
Family members craft
Recycled snack containers are used for this fun family activity. If containers are not available, simply make cardboard tubes with a heavy paper such as cardstock. Roll the tubes to a width similar to the snack container (3 inches) (7.5 cm).
Difference in appearance and personality of each family member can be imagined and recreated with basic craft supplies. Provide a wide variety of supplies to inspire imagination and sensory play. Have fun with the designs and colors.
This activity is open-ended. Kids can choose to portray a member of the family or a pet, or create an entirely new character. See ideas for more types of people to create at the end of the post.
Supplies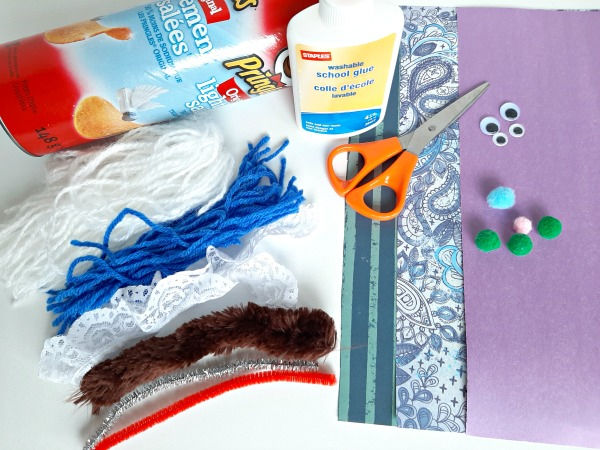 snack container
yarn
chenille stems or glitter pipe cleaner
lace trim or other
construction paper
craft eyes
pompoms
scissors
white school glue or glue gun
Instructions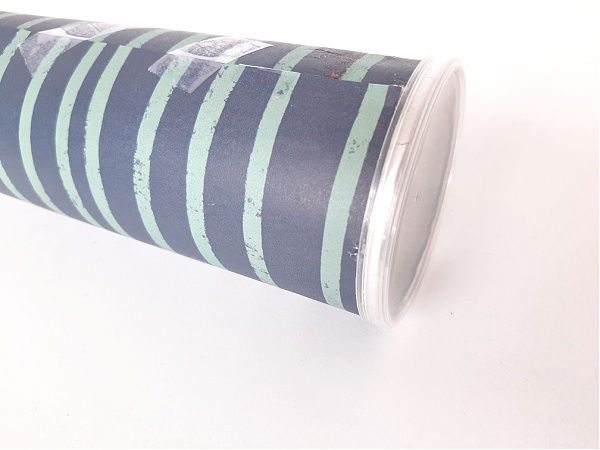 Cut each tube to desired height. Replace the lid on the tube.
Wrap patterned or plain paper around each tube and tape in place.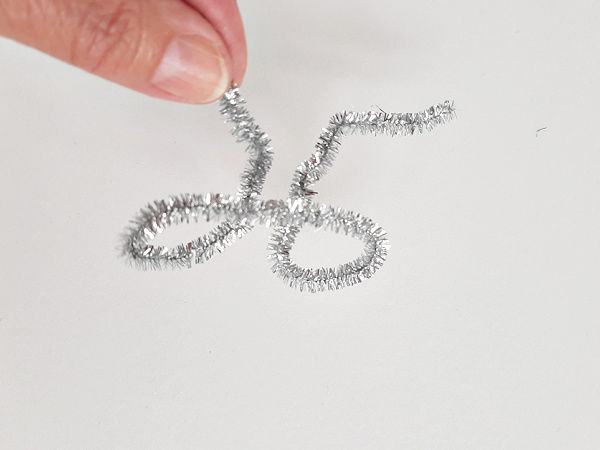 Make eye glasses with a chenille stem. Bend the two side lengths back to form a loop on either side.
Bring each length forward to wrap around the top part of the loop, or bridge. This will secure the shape of the frame.
Extend the chenille stem along the back of the top of the frame. Bend the end of the chenille stem down to form the ear piece.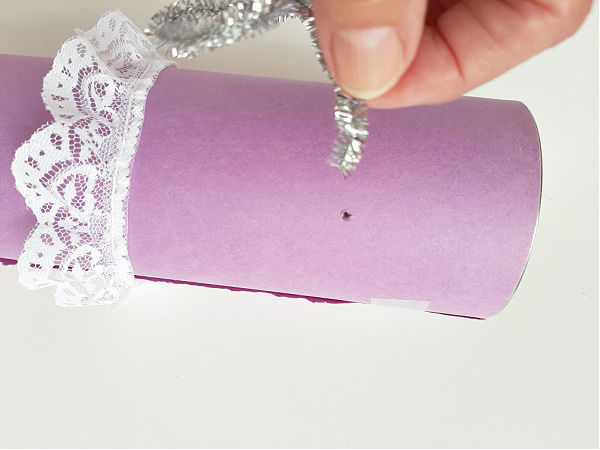 Make a hole on either side of the tube to insert the end of the chenille stem.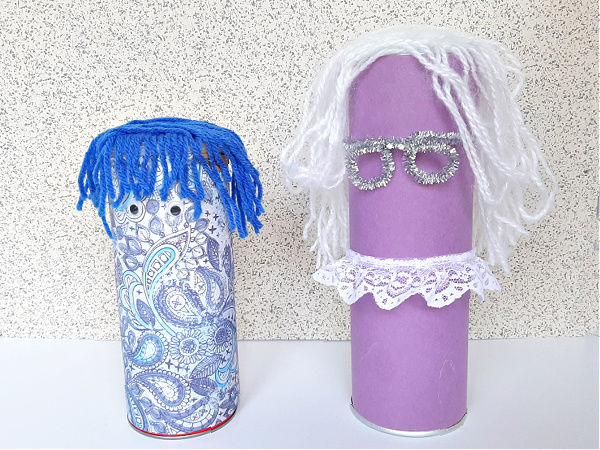 Add yarn hair, craft eyes, lace trim, or other accessories. This is where kids can get creative with the details.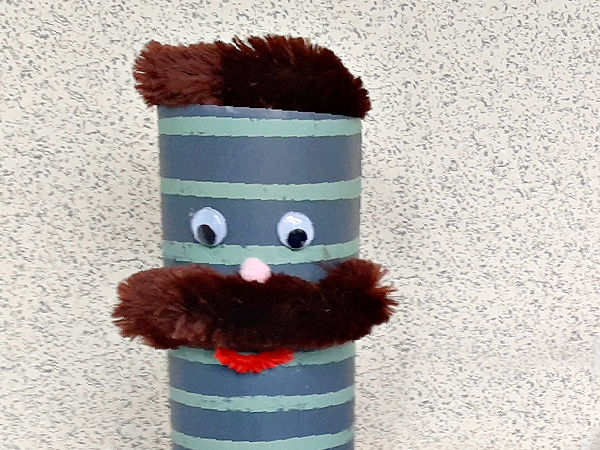 Attach a thick chenille stem moustache in the same way as the eye glasses - cut the chenille stem to length and insert the ends into small holes on either side of the container.
Glue a chenille stem mouth and a pompom nose to the container.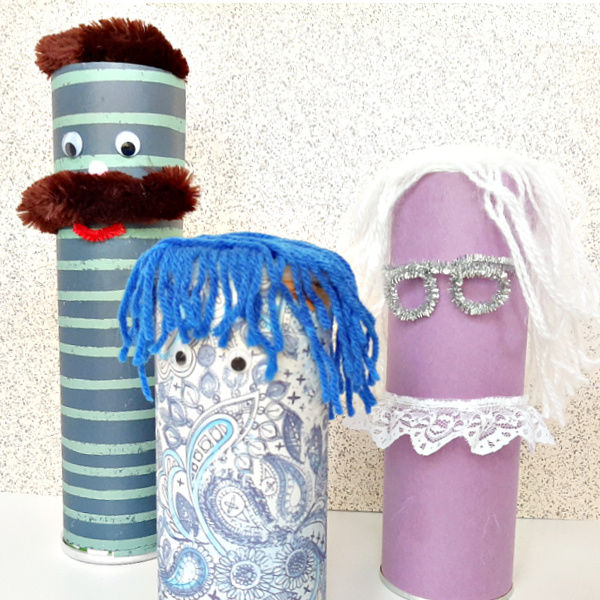 More ways to create
Here are a few examples of how to extend this activity in your home or classroom.
Each student can make a member of a school choir, or a player on a sports team.
Kids can make animals to include in a jungle or ocean setting displayed on a table.
Make characters that portray occupations or special events such as musicians and their instruments, or workers at different jobs.
Create a team of super heroes.
Add this characters craft to any theme to extend fun and learning. You'll be reusing a disposable item while supporting fine motor and creative skills.
STAY AT HOME FAMILY ACTIVITIES