Easy Sponge Puppet for Under the Sea Preschool Theme
Puppets made with sponges are a fun addition to an Under the Sea preschool theme. This little fish craft is easy for kids to make and supports fine motor and sensory play.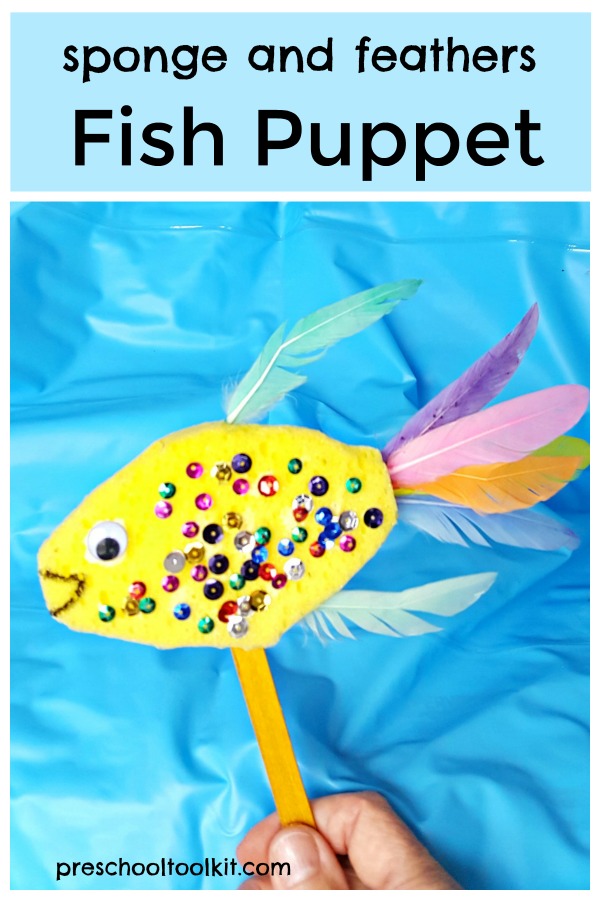 Privacy and Disclosure
for information on cookies and affiliates
An under the sea adventure starts with a colorful sponge fish that's ready to dive and swim in the water.
Kids can make a sponge fish with simple craft supplies that promote creativity and imagination.
Fish puppet made with a sponge
These little puppets are fun to decorate with sequins and feathers, and are very durable. They can even withstand a few splashes of water!


Related: Puppet theater made with a cardboard box


Supplies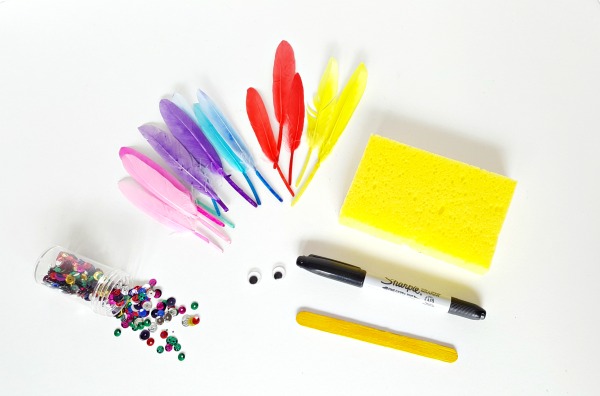 Instructions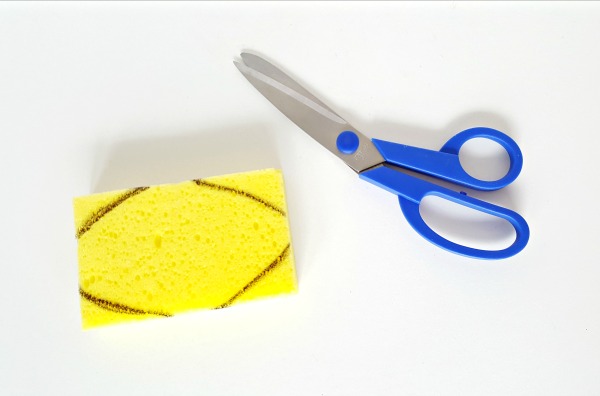 1. Draw lines on the sponge at the corners as shown.
Remove the corners with scissors. This will give the sponge a fish shape.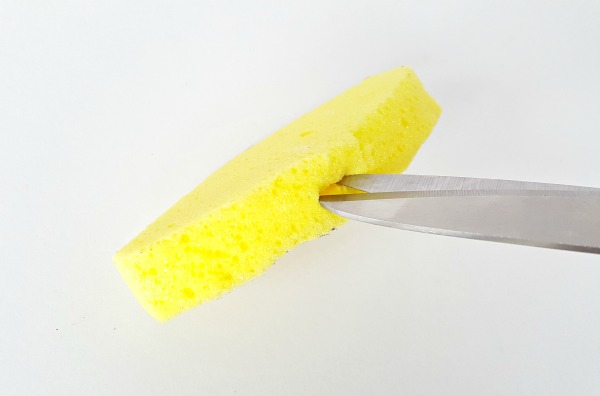 2. Make an opening in the bottom edge of the sponge with scissors by snipping about an inch into the sponge.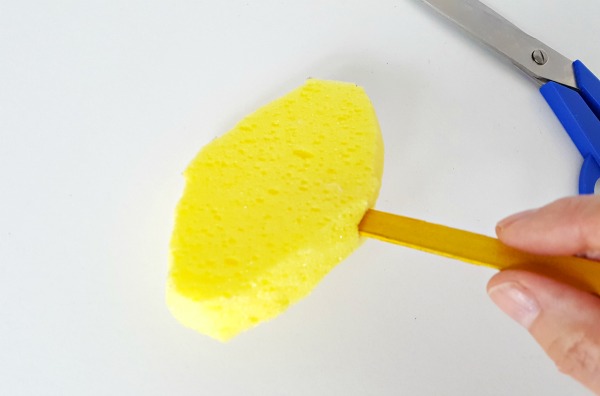 3. Insert a craft stick into the bottom opening on the sponge for a handle.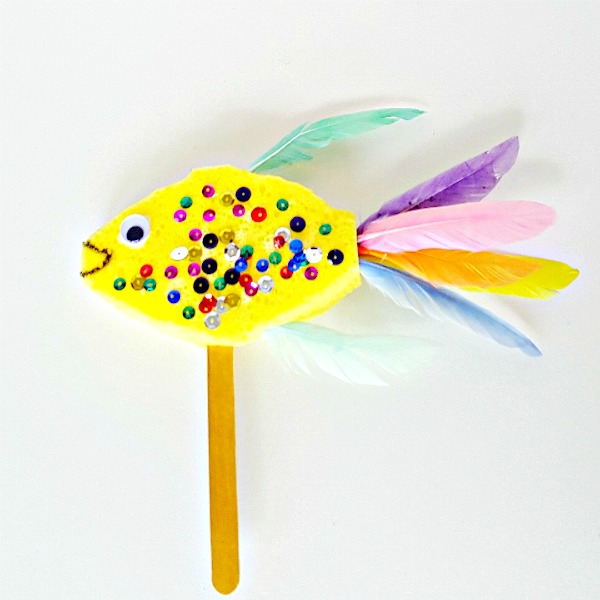 4. Make a similar opening with scissors in the back of the sponge.
5. Insert colorful feathers into the opening at the back, spreading the feathers out to form a tail fin.
6. Make similar openings in the top and bottom but direct the scissors on a slant toward the front.
7. Insert a single feather fin in the top and bottom of the sponge, on a slant.
You can use a glue gun to secure feathers if preferred, but it may not be necessary.
8. Spread glue over the body of the fish and sprinkle with colorful sequins.
9. Glue a craft eye to the front of the fish on both sides.
10. Draw a mouth on the fish with black marker.
Your puppet is ready to swim under the sea!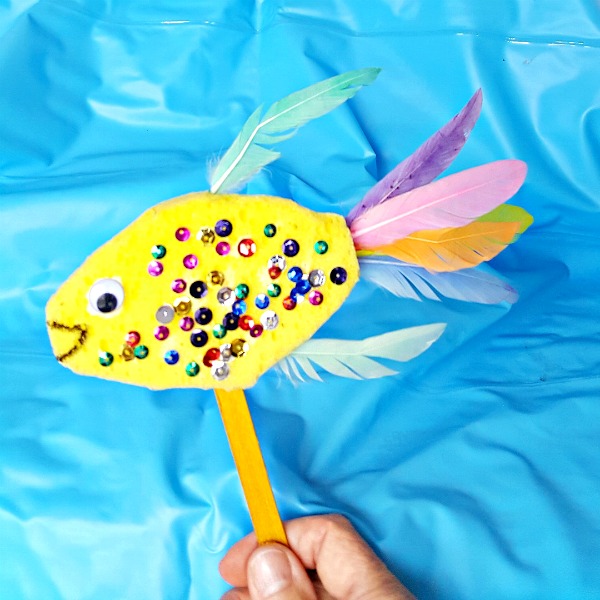 Spread a blue sheet or table cover as a back drop for a puppet show.
Have fun creating stories with a little sponge fish!


Related: Puppet theater made with recycled foam packaging


An under the sea theme just wouldn't be complete without a puppet or two for pretend play.
Support kids' creativity and imaginative play as they design their puppets for a puppet show.