Paint and Glitter Process Art for Preschoolers
Combine paint and glitter in this fun process art activity. Kids can make beautiful pictures that have both texture and color. Support fine motor and creative play with this simple painting activity.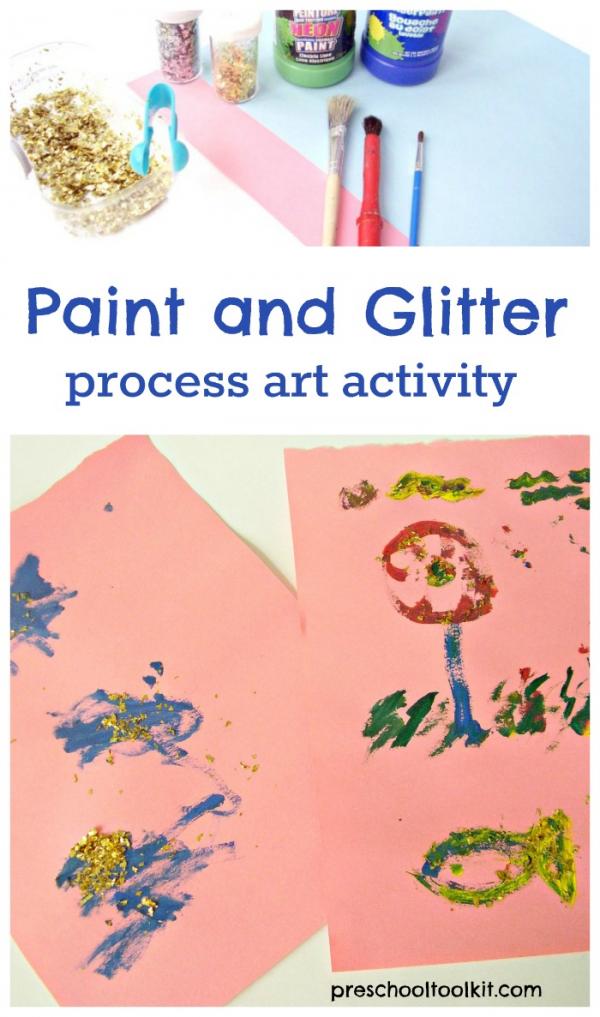 This post contains affiliate links. See our full disclosure.
Process art activities provide opportunities for kids to imagine and create, with no expectation for the finished result or product. When activities are open-ended, kids have the freedom to explore materials, make choices, and engage early learning skills such as fine motor and cognitive.
Biodegradable glitter is recommended for kids art and craft activities. Regular plastic glitter takes years to decompose and is no longer a viable choice.
This activity using paint and glitter is suitable for all ages. While older kids might get more detailed with their pictures, younger children will have fun just spreading paint and sprinkling glitter. Paper confetti is another option that can be used in place of glitter.
Paint and glitter art
When you provide an interesting variety of art materials, you offer endless possibilities for kids to imagine and create. This simple art activity can be provided with easy setup and few instructions.
Related: Tips for easy painting activities with preschoolers.
Supplies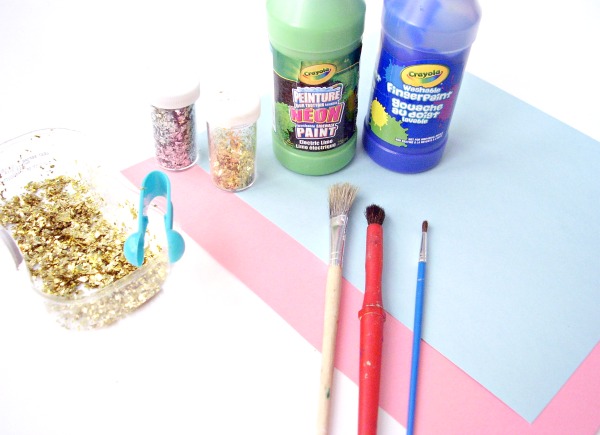 paint
brushes
biodegradable glitter or confetti
construction paper

Provide a variety of materials so children can choose paint and paper colors as well as different brush sizes.
Kids can shake glitter directly from the bottle, or remove glitter from a small dish with tongs or between the thumb and finger for a great fine motor grasping activity.
Instructions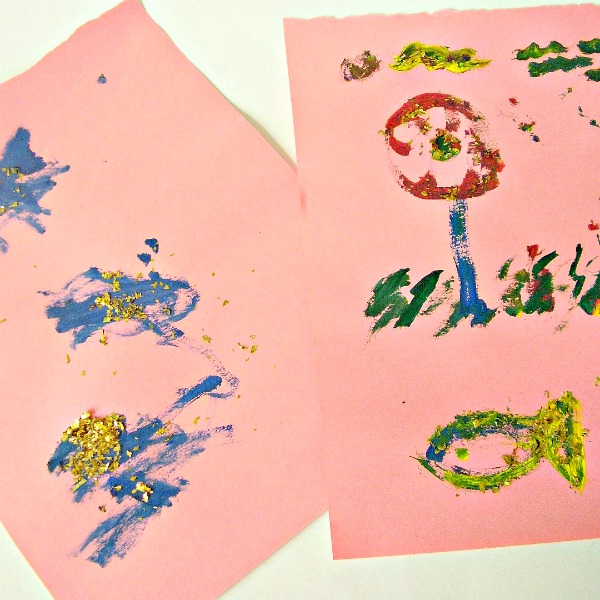 1. Invite kids to paint pictures on construction paper. Create with brushes as well as finger painting.
2. Sprinkle the glitter or confetti onto the picture while the paint is still wet.
3. Shake off the excess glitter when the painting is dry.
These masterpieces are ready for framing!
This open-ended art activity encourages kids to be creative with a few simple materials. It also provides an awesome sensory experience using different colors and textures.